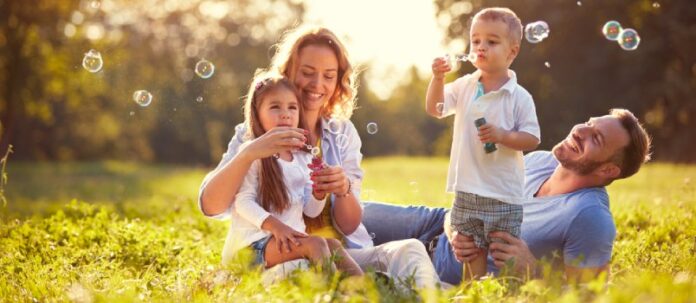 You'll never forget the first time you looked at your daughter and thought, "Wow, I can't believe she's mine!" Whether she's still a young girl and new to the world or she's your growing teenager or young adult making her own way in the world, you'll want to ensure you spend as much time with her as possible. To help you deepen your bond with your daughter, you'll want to do activities with her that are interesting to both of you. Check out our varied list of seven different fun ways to bond with your daughter. From spending the day outside to getting in a little retail therapy for some cute clothes, let's explore these unforgettable ways to make memories with her.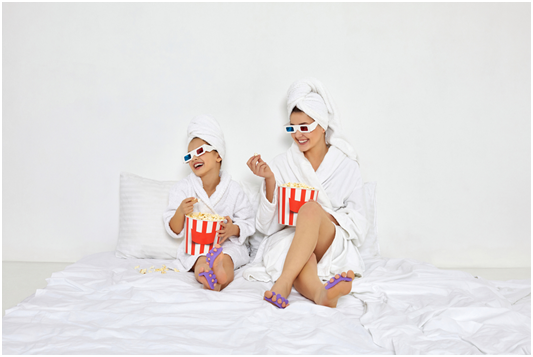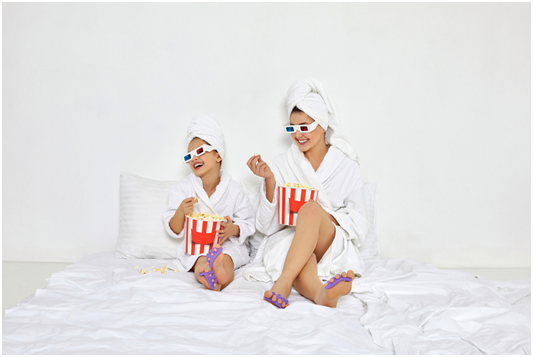 Source: Evgenyrychko/Shutterstock.com
Movie Night — With the ever-increasing selection of movies we can stream from the comfort of our couch, make a movie night just for you and your daughter. Start by creating a cozy atmosphere with extra large, soft blankets for snuggling and warm popcorn with butter. Let your daughter choose the films to watch and queue up some questions about the film to discuss later like a mini movie club for both of you.
Outdoor Adventure — Embark on an outdoor adventure with your daughter by zip-lining, rock climbing, or trying out a new sport for the two of you to learn. Pickleball is an extremely popular sport for people of all ages right now, so try that as you two push boundaries and face challenges together. Playing sports is a great way to build trust and strengthen the bond with your daughter. If playing sports outdoors isn't your thing, or if you'd rather just go to a sports game or be a spectator at home, you can still dress the part. Put on your best game day outfit to get into the spirit.
Picnic in the Park — Zip-lining through the forest or attempting to scale a wall of rocks just isn't for everyone. To enjoy the great outdoors without having to engage in strenuous activities, try a walk in nature or a picnic in the park. Pack some sandwiches and snacks in a picnic basket along with a large picnic blanket. When you're done with your picnic lunch, take a leisurely stroll through the park as you and your daughter take this time to talk and connect.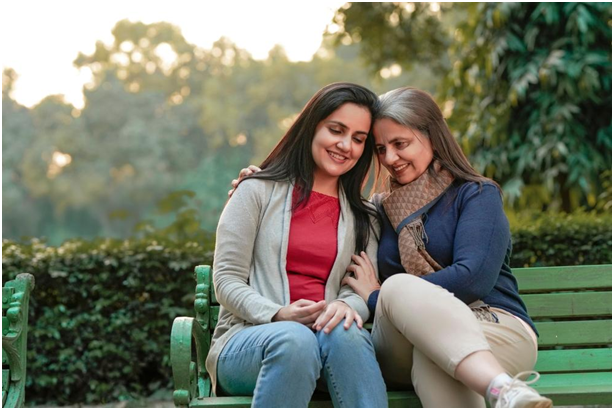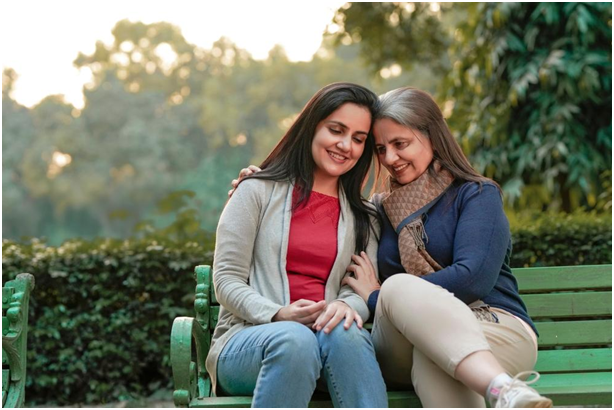 Source: PRASANNAPIX/Shutterstock.com
DIY Spa Day — From the mom and daughter duo that loves a little DIY pampering, make a spa day at home. There are plenty of homemade face masks you can make with just a few basic ingredients already in your kitchen like oatmeal, honey, egg whites, or even mayonnaise. (Hey, don't knock it 'til you try it!) You can give each other manicures and foot massages. It's a great way to unwind and bond over a little mutual TLC.
Volunteer Together —  According to TeamStage, women are more likely than men to volunteer both formally and informally. Some of the most popular causes for volunteering include helping with hunger and homelessness, health and wellness, and faith and spirituality. You and your daughter may have causes that both of you care about and are interested in volunteering for. Volunteering with your daughter side by side helps teach empathy and compassion, especially helpful skills if your daughter is still in high school, college, or just starting her career.
Dance Party — You don't need to go to a bar or club together to have a dance party. You can have your own dance party in your living room. The two of you can dress up in trendy dresses, put together a playlist, and dance the night away to your favorite tunes. As you two dance, not only will you get in your daily steps for the day, but you'll be laughing and dancing like no one else is watching. It's a fun way to let go of some steam and inject instant joy into your mother-daughter relationship.
 Family Recipes — There's nothing better than spending quality time in the kitchen as you experiment with new recipes or even prepare some old family favorites. Share a recipe that's been passed down in your family for generations, and try adding your own unique twist to it. If your daughter loves posting on social media, the two of you can pretend to have your own cooking show. Put on Queen of Sparkles clothing that is sure to light up any kitchen. You can talk about the recipe you're cooking, and you'll always have that precious day to remember when you and your daughter dressed up and pretended to be like a celebrity chef.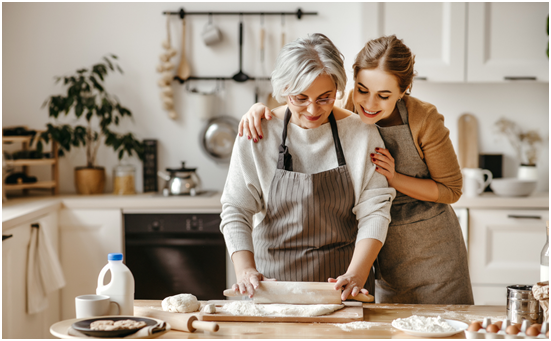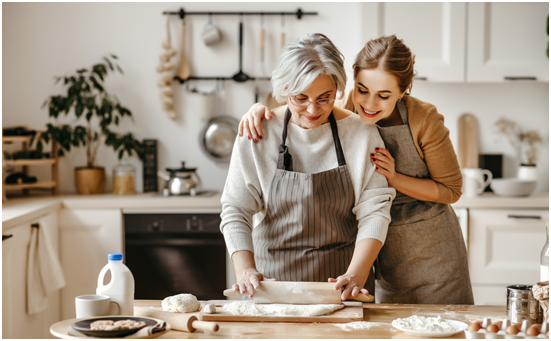 Source: Evgeny Atamanenko/Shutterstock.com
Whether you choose to do an outdoor hike or a day of just dancing around in your kitchen, make sure you and your daughter are dressed for the part. After all, no outfit is complete without eye-catching accessories like cute bags or statement shoes, so take a look at different accessories you and your daughter will love. The days may feel long, but the years are short, and these are just a few fun ways to really bond with your daughter. We hope you feel inspired to make the most out of your precious time with your mini-me!