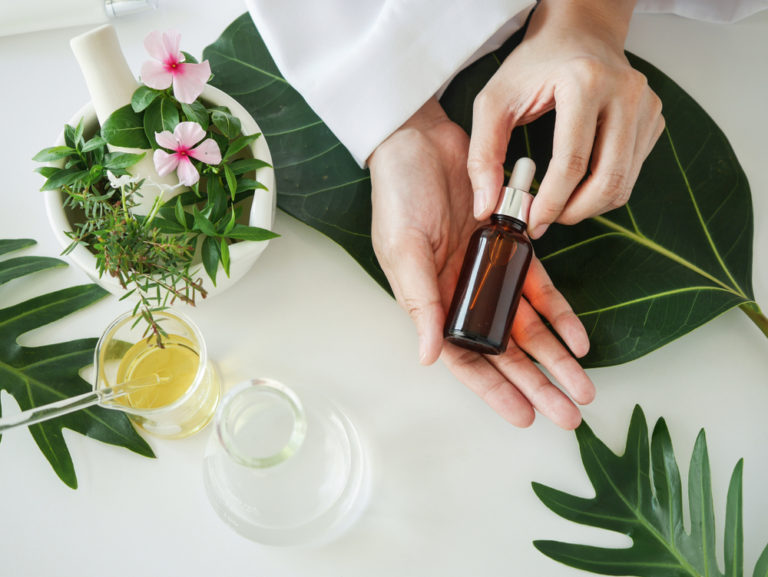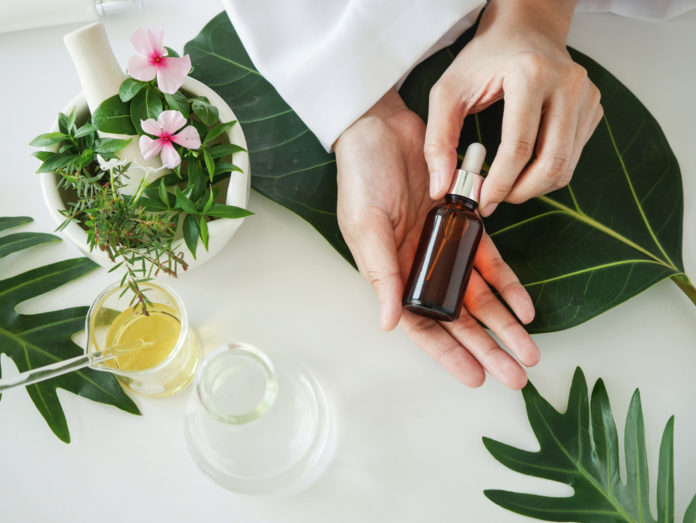 This post is based on the 7 Best Natural and Organic Skincare brands products that you can include in your skincare regime.
Using organic and natural skin care products is what the trend is going on. However, using the skincare products that are natural and not contain any chemicals are essential for daily skin care needs.
Thus, we are going back to basics where all skincare products are derived from natural ingredients. All natural is the trend going these days, and even brands are producing chemical-free products as per the customers' needs. Now the days have gone where customers accept the products without checking their ingredients, quality, and effectiveness. Today's customer demands for desirable natural skincare & makeup products that boost with the goodness of pure and organic ingredients.
Taking Care of skin is one of the most important and easy ways to ensure long-term skin health, which results in confidence, and a youthful look. The natural and zero chemical skincare brands are dedicated to bringing the beauty industry on standards for organic products that are not only beneficial for their customers but also the environment.
As you might know, organic skincare products are loaded with botanicals, minerals, and other essential vitamins that are helpful to heal and restore the skin, make it healthy from inside, and do not harm the environment. So we think it is important to give a shout out to such products those who are fulfilling the requirements for both customers and the planet.
Check out these seven natural and organic skincare products in your regime and make a difference in both the skin and the environment.
BB Cream 8 in 1 Natural All Skin Type Cream By INVEDA
This BB Cream is made with the goodness of Almond Oil and Magnolia.
This BB Cream contains all-natural ingredients and does the effective work on skin. Inveda BB Cream is enriched with the goodness and essential vitamins found in Almond Oil and Magnolia. It helps conceal blemishes and fine lines. This BB Cream also contains SPF 20, which shows it is derived from 100 percent natural ingredients. Now you can swap away all the chemical loaded cream and foundation and instead use this BB cream.
KumKumadi Miraculous Beauty Fluid Ayurvedic Night Serum By Kama Ayurveda
The word 'miraculous' is quite obvious for this 100 percent natural and organic face serum. Kumkumadi Ayurvedic herbal and organic night serum is the blend of rare natural ingredients like Saffron, Banyan tree extract, and Sandalwood essential oil. This is a hundred percent organic hydrating and skin uplifting serum with excellent and effective anti-aging properties. You must include this a part of your daily skincare regime even when you are traveling.
Lip Balm By Follain
Follain is the brand that making Lip Balms by using organic Shea Butter, Argan Oil, and Coconut Oil that make your lips smooth, soft, and juicy. As most of the brands making a lip balm using petroleum jelly or other animals derived ingredients. Follain Lip Balm is loaded with the goodness of natural oil and can be the best lip balm for your lip care essential.
Probiotic Skin Refiner By The Beauty Chef
The Beauty Chef is renowned known for its 100 percent natural and organic supplements and powders, however, this liquid probiotic exfoliator is standout among all other organic skincare products. This Probiotic Skin Refiner made from plants, organic seeds, and grains that used after fermenting them. Due to this process, all the ingredients relive glow-enhancing lactic acid and probiotics that resist germs and leave skin soft, smooth, and brighter with every usage.
Pure Radiance Face Oil By True Botanicals
This natural and organic face oil is made with rich essentials from the seeds of Chia, Kiwi and Passion fruit oils that moisturizes skin from deep inside, smooth fine lines, wrinkles, and remove dry patches. It is clinically proven that this little bottle of essential oil can replace the moisturizers of big brands, hydrate the skin deep inside, and remove tough wrinkles.
Tea Tree Veg and 100% Pure Glycerin Soap
If you are looking to include the organic touch in your bath essential, then this can earn your trust. One primary and best ingredient in this product is Tea Tree essential oil. Tea Tree oil is considered for their anti-fungi and bacterial properties. Thus, it is a must bathing product that you can include in a daily skincare routine.
Sulphate Free ShampooBy Richfeel
Richfeel is a chemical-free shampoo that has no harsh effects on your hair health. Most of the shampoo that is available in the market can use as a dishwasher either. The harsh chemicals present in that can remove thick oily utensils. Richfeel gives you the option to rethink your hair care and uses the 100 percent natural and organically infused shampoo. This can be a revolutionary shampoo for your haircare, this is a sulfate-free cleansing shampoo that gives you healthy and frizz-free strands
These are some of the best organic skincare brands available in the market that are also affordable.
If you are looking best and effective oils for skincare, then checkout our post as well on that too.
Sources: Nykaa and Cosmopolitan