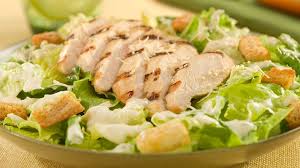 Salads are one of the best ways to treat your body with delicious yet nutritious food items. Incorporating this simple change in your life has long lasting health benefits. We all know it, don't we? Cool, crunchy and incredibly fun to eat, salads are fully customisable with the addition of fruits, vegetables, and meats of different kinds. The only apprehension that keeps a lot of people away from the wonderful benefits of salad is the fear of pesticides in leafy vegetables. We have a solution for that as well. Owning a vegetable purifier from any of the popular healthcare brands like Kent will make the fruits, vegetables and poultry items free from pesticides. Sounds amazing, right?
So, before you go ahead and buy a vegetable purifier for yourself, here we have listed a few benefits of salads and a super delicious recipe for low-fat Caesar salad.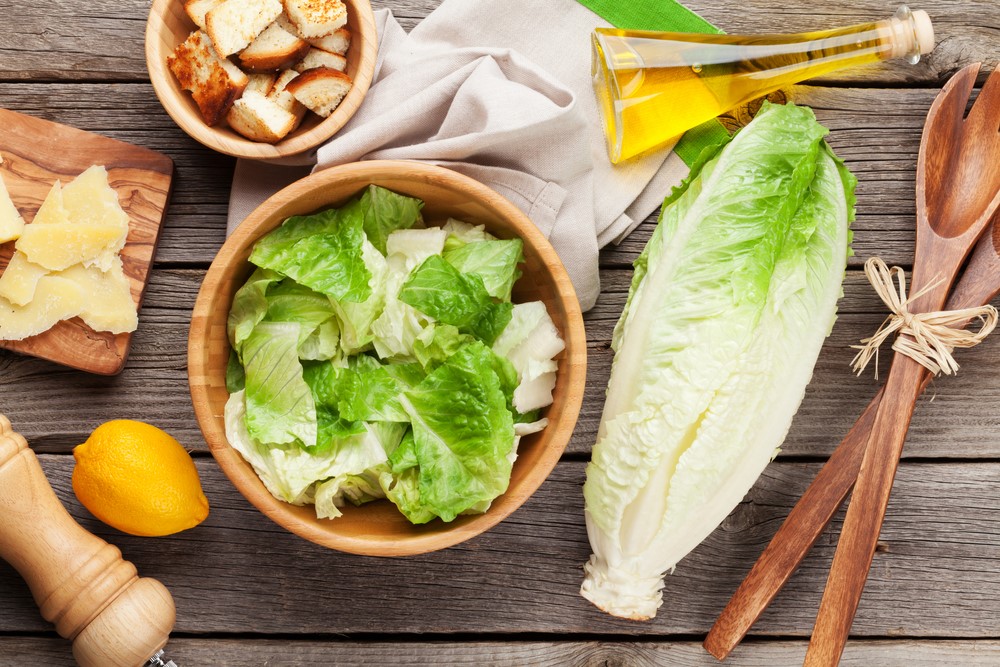 Health Benefits of Eating Salad
A bowl full of high-fibre salad can easily prevent constipation and help lower cholesterol
Eating fibre-rich food keeps you feel fuller for a longer time which results in less eating and ultimately weight loss.
Frequent consumption of green salad increases the oxidant level in the body that helps protect the body from the damage caused by free radicals.
Legumes, orange and green vegetables in the salad contribute to the overall health.
The inclusion of beans, peas, peaches, plums, tomatoes, carrots and apples in the diet lower risk of developing cancers of the head and neck.
Eating salad can easily cut on calories and increase satisfaction. So, if you are aiming weight loss, start eating green salads today.
Low-Fat Caesar Salad Recipe
Ingredients
Sourdough Bread (2-3 slices)
Olive Oil (1 Tablespoon)
Peeled Garlic Clove (1)
Lettuce
Grated Parmesan Cheese (1 Tablespoon)
Dressing Ingredients
Egg Yolk (1)
Mashed Oil Reserved Anchovies – Olive Oil (4)
Grated Garlic Clove (1/2)
Juice and zest of ½ Lemon
Mustard Sauce (1 Tablespoon)
Finely Grated Parmesan (25g)
Extra Virgin Olive Oil (2 Tablespoon)
Black Pepper
Preparation Method
Wash lettuce in the vegetable washer to make it free from harmful pesticides.
Heat a pan on high heat with little oil. Put the bread slices on the pan and rub the garlic clove.
Cook the bread well on each side for 30-40 seconds. Keep aside to cool and cut them into bite-sized pieces. Make sure the slices turn golden brown before cutting them in pieces.
For the dressing, put anchovies, egg yolk, garlic, mustard, parmesan, lemon zest and juice and a tablespoon of the reserved anchovy oil in a food processor with a pinch of salt and blend. Blend it until you get a smooth paste.
Add oil gradually and if the dressing looks thick to you, add two teaspoons of warm water and mix Add more pepper if you want.
Take a deep serving bowl and layer it with lettuce. Pour dressing over it and scatter over the toasted bread pieces. Garnish it with grated parmesan, mustard oil and serve.
So, if you are planning to go on a salad diet with an aim to lose weight, this recipe would help you fight food cravings and easily keep you full for a longer time. You can also experiment with the salad dressing according to your cravings and give your salad a taste twist. Also, make sure you are giving the veggies a thorough wash before making them salad ready. Try and incorporate as much healthy food as possible to your day to day life and have that perfect body you have been craving for since years.

<!-comments-button-->