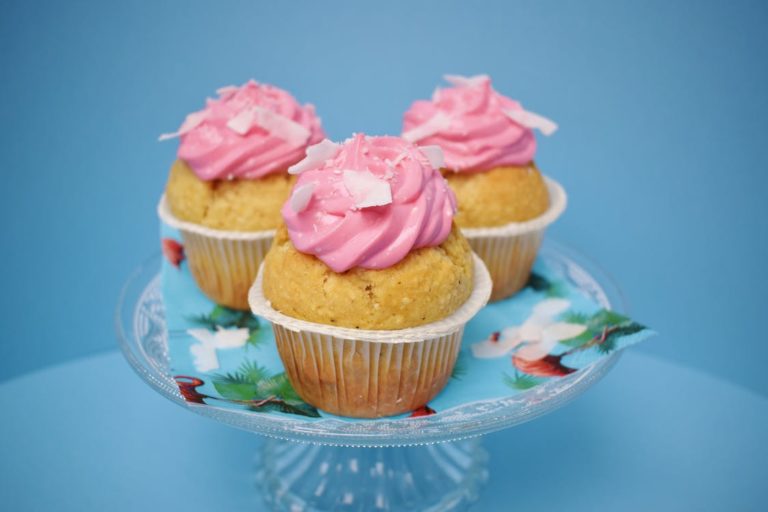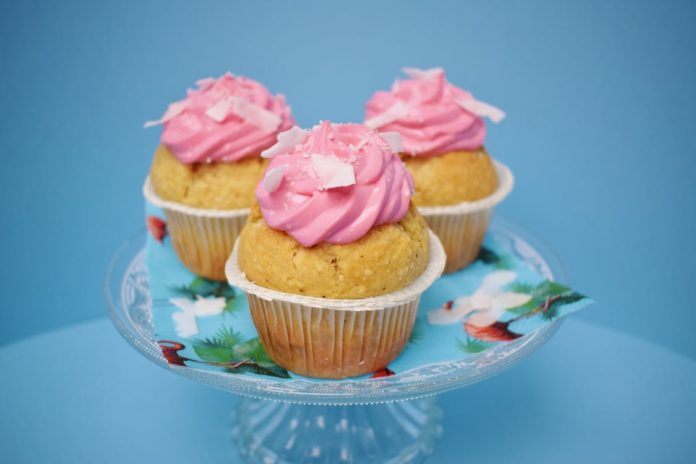 The boozy dessert for Valentine's day is all you need to make this special day even more special. If you are in the mood to celebrate the day at home with your valentines, these dessert recipes are a must-try to kick things up.
Beer Churros with Chocolate Stout Sauce
The only sweet fried thing that tastes amazing with beer-soaked dough is beer churros. When dipped in the chocolate sauce, it tastes even better.
FOR THE CHURROS
1 cup all-purpose flour
½ cup unsalted butter
1/3 cup granulated sugar
¼ tsp. salt
1 cup wheat beer
3 large eggs, beaten
Canola oil for frying
FOR THE CHOCOLATE STOUT SAUCE
3 oz. dark chocolate
1 Tbsp. cornstarch
½ cup stout
2 Tbsp. unsalted butter
Direction:
Take a saucepan and put it on medium-high heat to melt butter. Now add in beer and salt. Add flour and stir continuously to combine and make a thickened ball. Remove the pan from heat.
Slowly add beaten eggs and whisk to combine. Now add the batter into a piping bag with a metal star strip.
Take another saucepan and heat oil to deep fry; make sure to maintain 350 degrees F. Now gently squeeze 4-inch batter ribbons into the hot oil and fry to cook until they turn golden brown, for 2 minutes.
Transfer the churros to a paper towel to drain the oil and then roll through powdered sugar.
Combine all the ingredients together to make the sauce and put it into a saucepan over medium-low heat. Whisk everything to combine until thicked for around 8 minutes.
Serve the churros hot with chocolate sauce on the side.
Bitter Amaro Balls
Another boozy dessert for valentines day is Bitter Amaro Balls. Rum balls with a bittersweet taste, a dash of alcohol, and a truffle-like texture sound like a perfect valentine's day dessert.
1 cup pecan halves
2 cups crushed shortbread cookies (12 to 14 ounces)
½ cup heavy cream
Eight oz. bittersweet chocolate
⅓ cup amaro
¼ cup light corn syrup
½ cup Demerara sugar
Directions:
Preheat the oven to 350 degrees F. Spread pecans on a baking sheet and taste for 10 minutes in the oven. Do not cook them until fragrant. When done, let them cool.
Add toasted pecans and crushed shortbread cookies to the food processor and pulse everything until combined. Transfer the mixture to another bowl.
Now chop the chocolate into small pieces and put them in a bowl. Take a medium-size saucepan over medium heat and combine corn syrup and cream while constantly stirring to boil.
Pour this hot mixture over the chocolate pieces and let it sit for a minute before you stir to combine.
Once cool, pour this mixture over the cookie-pecan mixture. Add amaro and then stir everything together. Put the bowl into the refrigerator and let it chill for 30 minutes.
Put some Demerara sugar into the bowl. Remove dough from the refrigerator and use your hands to make small balls of 1-inch diameter. Roll the balls into the sugar to coat them completely.
Transfer the ball onto a baking sheet lined with parchment paper. Store these in an airtight container and put them into the refrigerator to use for a week.
Campari Shake Recipe
Warm honey and fresh grapefruit sweeten and brighten the bittersweet Campri shake, making it a perfect boozy dessert for Valentine's day.
½ cup Campari
¼ cup honey
Eight scoops of vanilla ice cream
Pinch kosher salt
½ cup grapefruit pulp
¼ cup granulated sugar
Tools: blender
Glass: milkshake
Garnish: grapefruit zest
Blend all the ingredients and combine them in a blender. Pur the shake into a glass and garnish.
Read More- Instagrammable Desserts That You Can Taste in the USA
Caramelized Pineapple Shortcake
Boozy dessert for Valentine's day list is incomplete without a delicious shortcake recipe. Thanks to caramelized pineapple, this shortcake tray will be emptied within minutes of serving. You can serve this dessert with dollops of whipped cream or ice cream.
BISCUITS
2 Tbsp. sugar
2 Tbsp. baking powder
2 cups flour
¼ lb. butter, frozen
1 tsp. kosher salt
One egg yolk
1 cup half & half, chilled
¼ cup cream
PINEAPPLE CONFIT
¾ cup sugar
½ tsp. kosher salt
1 lb. unsalted butter
¼ cup aged rum
1 pineapple, peeled, cored & cut into 1″ chunks
Directions:
Start with the biscuits first by combining baking powder, flour, salt, and sugar in a food processor and pulse to combine. Cut chunks of frozen butter, now add flour mixture, and then pulse again until butter chunk is reduced to pea-size.
Transfer this mixture into a fitted mixer with a dough hook. Now slowly add half & half and keep mixing at a slow speed.
Put the dough on a lightly floured area and knead gently until dough is formed for around 30 seconds. Roll the dough using a rolling pin to 1-inch thickness. Cut round biscuits using a 3 ½ inch cutter.
Keep the oven preheated at 400 degrees F. Mix cream and egg yolk to combine, and then brush this mixture on top of each biscuit. Keep the biscuit on a buttered baking sheet and bake at 205 degrees until golden. Take them out of the oven and keep them aside to cool.
Make the pineapple confit by keeping sugar in a large pot over medium-low heat and keep stirring constantly using a wooden spoon until sugar turns pale golden brown and melts completely.
Add butter, rum, and salt; keep stirring to combine. Now add some pineapple chunks and cook for 10-15 minutes. Transfer this mixture into a shallow bowl and let it cool.
To assemble the shortcake, split the biscuit in half and butter on both sides. Now top the inner half of the biscuit using three tablespoons of pineapple confit.
Add a scoop of pecan praline or vanilla ice cream and a whipped cream dollop. Layer another biscuit to finish off. Serve these delicious shortcakes immediately.
Read More- Easy No Bake Christmas Dessert Recipe
Guinness Chocolate Cupcakes
Do you like the flavor of beer and chocolate together? If yes, then you ought to try this Guinness Chocolate cupcake recipe. It has a rich chocolate flavor with the perfect light texture. When topped with cream cheese frosting, you are sure to gulp down a dozen of these.
1 12-oz. bottle Guinness stout
¾ cup sour cream
1 Tbsp. pure vanilla extract
1 ½ sticks unsalted butter, melted
3 large eggs
¾ cup unsweetened cocoa, plus more for garnish
2 ½ cups sugar
2 cups all-purpose flour
1 ½ tsp. baking soda
FROSTING
1 8-oz. package cream cheese, softened
1 cup heavy cream
1 ½ pound confectioners' sugar
Directions:
Preheat the oven to 350 degrees. Take a large mixing bowl and combine Guinness, vanilla, and melted butter. Now beat eggs one by one and mix in sour cream.
Take another large-sized bowl to whisk sugar, cocoa, flour, and baking soda. Now gradually mix all the dry ingredients into a wet Guinness mixture. Butter all 24 muffin tins and evenly divide the batter. Bake the muffins for 25 minutes until the middle is set but tender. Let them cool down when done.
It's time to make the frosting now. Beat cream cheese in a bowl until it's fluffy and light. Now gradually add in heavy cream and confectioner's sugar. Top the cupcakes with frosting and some cocoa dust.
Read More- Dessert Recipes With Marshmallow
Final Words:
Instead of going out for dinner this Valentine's day, why not cook something at home and celebrate the night with your loved ones. These amazing boozy dessert recipes for Valentine's day will take your Valentine's dinner up a notch.
Before you leave, do not forget to tell us about your favorite Valentine's dessert in the comments below!