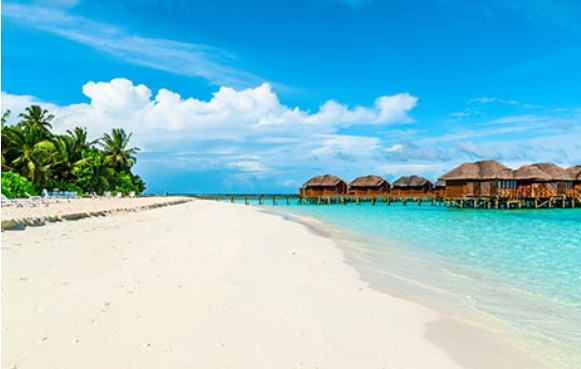 Hawaii has become the homeplace for many a famous name, and celebrities seem to be flocking to the aloha state. You can be next to move to this hottest new destination for the rich and famous. Whether you've got the fame or just want to live as though you do, check out these five tips for moving to Hawaii with all your favorite stars.
1. Pick your island.
Before you schedule your movers, your car shipping companies, or your local unpackers, know where exactly you're moving to Hawaii. While the weather is near perfect and the locals are friendly, moving to another state, especially an island, has unique challenges. Hawaii is no different, and it can be disheartening to arrive after all that hard work only to find that your paradise is anything but.
Each of the Hawaiian Islands has its own culture and vibe. You should be aware of these differences as well as how you fit into each cultural setting. Humility and friendliness go a long way in assimilating into any new culture, and it's especially true in Hawaii, which can feel like a different country altogether.
Here is a short breakdown of the habitable islands of Hawaii and what you should consider before moving to each one:
The Big Island: A blend of city and country, this island is best for spread-out communities.
Maui: Called the Valley Isle, Maui is a good combination of city and nature.
Oʻahu: If you're looking for the hustle and bustle of the city vibe, O'ahu is for you.
Kauaʻi: Known as the Garden Island, Kaua'i has rich nature to satisfy your soul.
Molokaʻi & Lānaʻi: These small islands are scarcely populated
Niʻihau: Only natives are allowed here.
2. Find a job.
While Hawaiian islanders will find themselves open to all manner of recreation, employment can sometimes be hard to come by. If you're working from home, post-COVID, you may not have as much trouble finding or maintaining your mainland job while working from paradise every day.
If you're looking to make a clean break, however, or you want to live and work on your chosen island, here are some of the areas you should investigate for work:
Tourism
Hospitality
Retail
Healthcare
Government
3. Find accommodations.
It's no secret that property values, rent, and living expenses are enormous in Hawaii. If you're independently wealthy like your favorite stars and celebrities moving to the aloha state, don't worry about it and get the best bang for your buck. It shouldn't be hard in Hawaii.
If you're of more modest means, however, make sure you have a plan for work and paying off your bills until you get sustainable employment. A great safety net is to save six months' worth of living expenses and enough funds for a plane ticket back home.
4. Prepare for island life.
Hawaii is one of the most expensive states to live in, and you may have trouble finding some everyday items you normally wouldn't think twice about when shopping. Because island life is so different, and because everything has to be shipped or flown into the islands, some people experience homesickness and irritation at how long certain processes can be.
Make sure you are armed with heavy doses of patience before you move, being aware that it can take even Amazon up to ten days to deliver to the islands.
Other aspects of island life that may be hard to handle include:
High prices of everything from groceries to rent.
Shortages of necessary or common items.
Missing home and family due to the difficulty of travel.
Shipping everything and waiting for prolonged shipping dates.
5. Go for it!
Now that you know all the pros and cons of living in Hawaii, you're ready to take the leap. Say aloha to perfect sunsets, gorgeous beaches, and a stress-free state of mind. Once you're ready to make the move, it's time to start prepping for packing. Here are some tips for moving with as little hassle as possible.Get your moving plan organized, learn how to go about shipping a car to Hawaii, find your perfect property, and get on a plane!