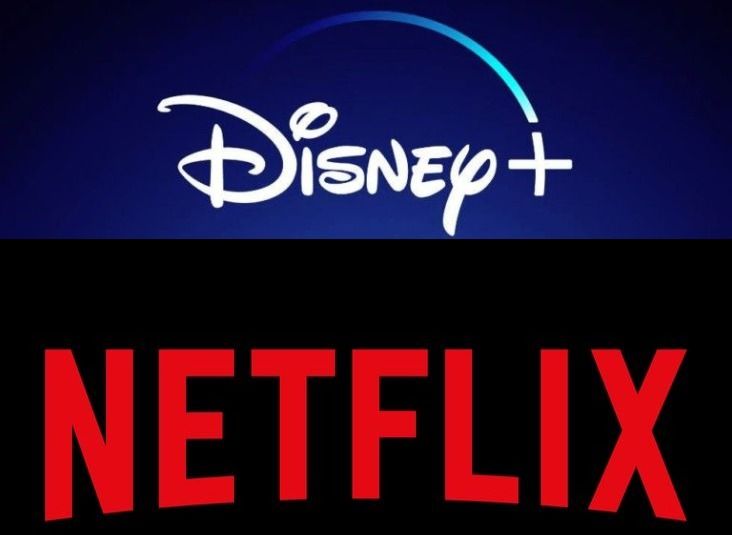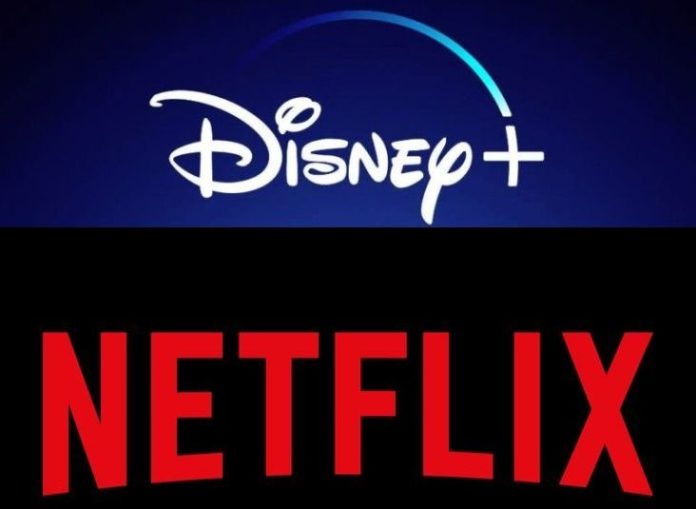 Give or take a few cents, the streaming service industry is worth around half a trillion dollars at the moment. Back in 2019, it was valued at $342.44bn, while experts predict that the market will reach a whopping $842.93bn by 2027.
Sitting atop this rather lucrative hill today is Netflix, which currently boasts an incredible 200 million subscribers worldwide. Of course, with billions of dollars to go around, there are plenty of pretenders to the throne, with services like Amazon Prime and Apple TV now well established alongside Netflix. Perhaps the most interesting of the bunch, though, is Disney+.
The newest (big) kid on the block, Disney+ brings with it an enticing catalogue of shows at a much cheaper monthly rate, which is more than enough to have Netflix and co glancing over their shoulders. But which is currently better: Netflix or Disney+?
We decided to investigate.
The true cost of watching
On the face of things, Disney+ offers a cheaper monthly subscription than Netflix – which has undoubtedly been one of their USPs coming into the market. For UK viewers, Disney's £7.99 monthly rate is £2 cheaper than Netflix's standard package, with the latter's premium offering coming in at a rather sizeable £13.99 a month.
However, recent research from loans for students specialists, Smart Pig, looked more deeply into these figures – namely how much each service cost based on average viewing times and – with both services offering multi-user capabilities – how many users actually even pay to watch at all.
The results of the research, which asked 2,000 UK viewers for their daily streaming habits and subscription costs, threw up some interesting numbers. According to the report, only 51% of UK Netflix viewers pay for the service, meaning nearly half watch for free. This is nothing compared to Disney+, however, with only 17% of viewers actually paying for the service, which allows users to watch up to four concurrent streams at once.
Perhaps more importantly, Smart Pig found Disney+ to be the most cost-effective option out there based on average viewing times, with the service costing viewers just 11p per hour of watching.
Content: quality or quantity?
In defence of its higher price point, Netflix can point to its content library, which far dwarfs that of the burgeoning Disney+ catalogue. Netflix's content range features countless older film and TV series compilations alongside plenty more recent releases and brand new, in-house produced blockbusters and series (The Irishman and The Crown are just a couple of examples), otherwise known as "Netflix Originals".
Disney, meanwhile, will point to a focus on quality while still at a reasonably sizeable quantity – albeit not quite at Netflix levels. With major franchises like Pixar, Marvel, Star Wars and National Geographic to its name, there's no doubting Disney+ offers value for money for its viewers alongside some exclusives Netflix would sincerely love to have on its roster.
The best type of ability is availability
There is, however, one rather noticeable stumbling block for Disney+, at least currently, for global viewers. While much of the Western world can now enjoy the delights of the service, Disney+ is still largely unavailable to Eastern Europe and much of Asia Pacific. By contrast, Netflix can currently be found in 190 countries worldwide, with only China, North Korea, Crimea and Syria not on board.
Of course, this is little concern to viewers in large customer hubs like the US and Western/Central Europe, but Disney+ will be hoping to expand its reach soon in order to truly compete with the Netflix behemoth.
So, Disney+ vs Netflix: which is better? The answer is still very much up for debate, although the numbers suggest that Disney's lower monthly rate coupled with a body of quality movies and shows makes it a little better value for money than Netflix. However, with Netflix boasting a gigantic catalogue of old and new classics, not to mention a huge original production catalogue, it's difficult to imagine many viewers abandoning the service in favour of Disney+ alone.
Indeed, the solution for most of us greedy streamers who are desperate not to miss out will be to plump for both – a decision neither Disney+ or Netflix will mind too much at all.