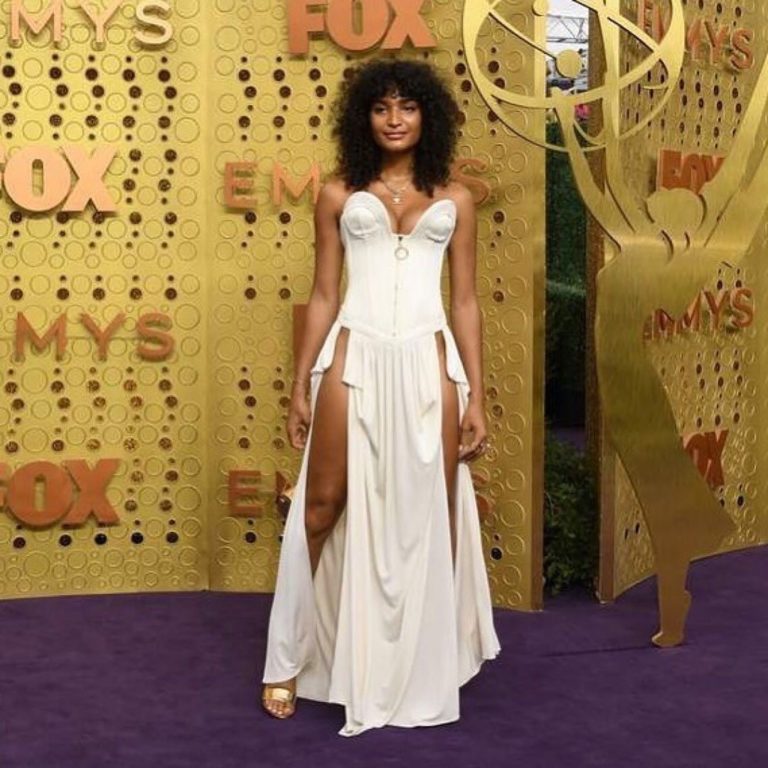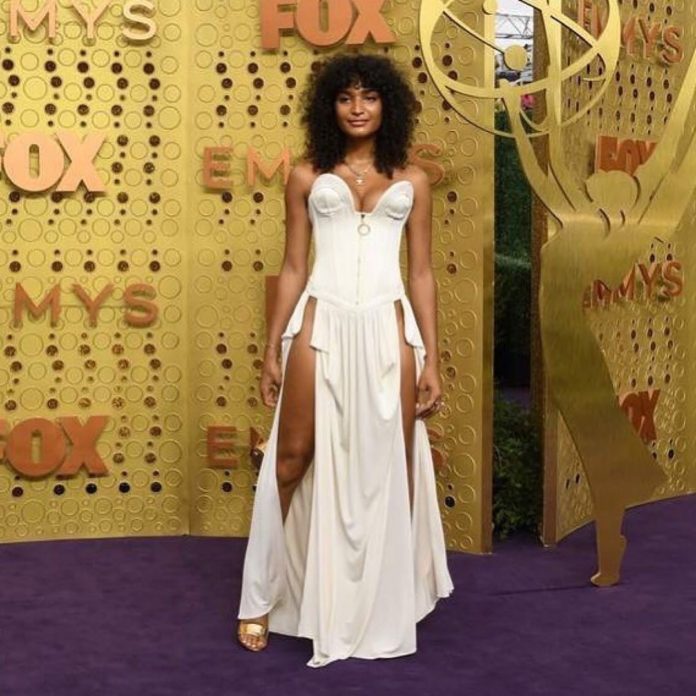 Indya Moore turns heads with her sassy look on 2019 Emmys' purple carpet. She was slaying entrance with the high-cut dress and made her gracing presence in Louis Vuitton. Moore is one of the shining FX star applauded in the Pose drama series.
On this event of Emmy Awards held in Los Angeles, Indya Moore for the first time draped a white Risque Gown and showed off glamorously. She is a 24-year-old Pose start transgender actress working in the industry.
"When I was growing up, I wanted to be a doctor, but in order to be a healer, you have to heal yourself. It's important that I've been able to have a healing impact on others and affirm others. Yes, we all feel alone, but it doesn't mean it's less relevant," said Moore live from the carpet to the reporters present on the event.
Moore dares to bring fearless fashion on the award show with thigh-high slits wasn't afraid to push the fashion boundaries and graciously walk through the carpet.
Indya Moore use the platform of Emmys 2019, fiercely spread the message while speaking with E! News, she added that, "through my art now and I'm just so grateful that I've been able to leverage my access to having a healing impact on others and to share my story and affirm that, you know, people who are going through what I went through aren't alone because that's how I felt."
Seeing the colorful and glamorous attires of other stars in the event, Indya's angelic look stood out from the crowd.