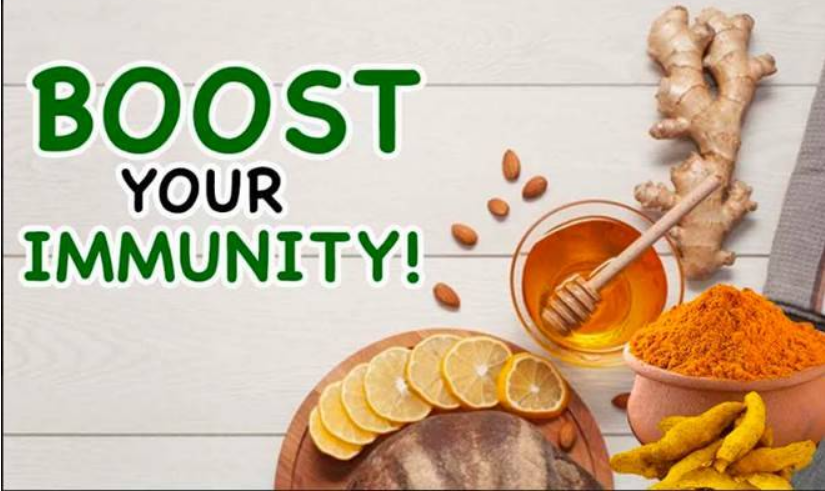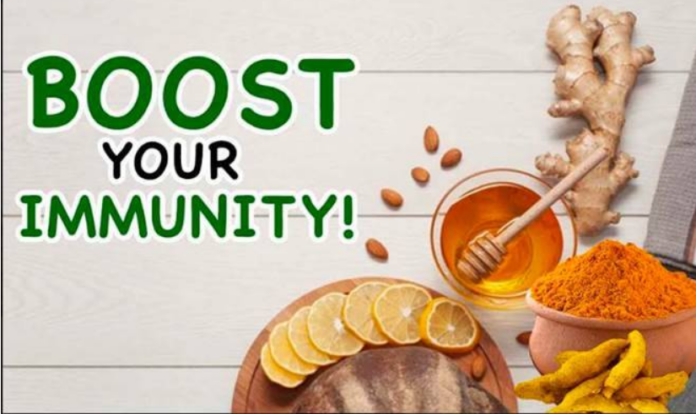 If there is anything that we all have focused upon ever since the global COVID 19 pandemic then it is immunity. Without a doubt building and maintaining immunity has been a priority for most of us and especially when it comes to kids. So if your little one's immunity is your priority too here is one health drink you must know of — the Gritzo Super Haldi.
So what makes Gritzo Super Haldi so special? Why is this product your go-to when looking for an effective immunity booster for children? Well, read on to find out!
What is Gritzo Super Haldi?
A modern take on your traditional Doodh Haldi, theGritzo Super Haldi is a delicious health drink powered by the goodness of Haldi. The supplement mix makes for a quick addition to your little one's glass of milk, shakes or any other dish and ensures a super boost to their immune system.
Whether it is a seasonal change or just everyday exhaustion on the playfield, Gritzo Super Haldiis a soothing drink that works wonders on your child's overall health.
Benefits of giving your child Gritzo Super Haldi
Loaded with the goodness of curcumin, Gritzo Super Haldi is a must-have drink for your little one. Want to know why? Here are some significant reasons you simply cannot ignore –
Highly absorbable curcumin
As compared to raw or powdered Haldi, Gritzo Super Haldi offers 31 times more bioavailable curcumin that is easily absorbable and highly beneficial. The regular haldi we consume has poor bioavailability and as result takes time to get fully absorbed by our body. Hence some of its benefits are lost. But Gritzo Super Haldi with its patented Ultrasol delivery system offers 31X absorption.
Fortified with Vitamin C and Zinc
The Gritzo Super Haldi is a rich source of antioxidants. Besides haldi, which is one of the most potent antioxidants, Gritzo Super Haldi also comes fortified with the goodness of Vitamin C and zinc which together reduce the oxidative stress in the body.
With natural curcumin being an active component of Gritzo Super Haldi, this health drink is the perfect immunity booster for your little ones. It helps fight seasonal cough, cold, and infections and also enables the body to build immune resistance over time. With consistent use, you will find your child falls sick much less frequently.
A soothing and relaxing drink
Great as an after sports or playtime drink, the Gritzo Super Haldi helps soothe sore muscles and aids in faster recovery from fatigue. Perfect for kids it is an energizing intake for the little ones.
No raw or bitter haldi taste
The drink leaves no after taste or bitter taste of Haldi. It is tasteless and often goes undetected by kiddie taste buds, making it a mom's favourite.
Ideal as a health drink the Gritzo Super Haldi comes without any added preservatives, colours or flavours. It is GMO, gluten and dairy-free and contains no added sugars.
How to use Gritzo Super Haldi
Gritzo Super Haldi is a highly versatile and nourishing addition to your child's daily diet. Not just kids this health drink is perfect for the whole family as an immunity-boosting intake.
Serving
One serving of Gritzo Super Haldicontains 3 grams of the powdered supplement. Simply mix it into the drink of your choice, stir well and consume. Your kiddo will not even detect you added something so healthy to their regular drink and you can rest assured that their immunity and health is well taken care of.
Highly versatile this powdered mix can be added to an array of drinks. Some of the options you can try are:
Haldi latte – Add the Gritzo Super Haldito your kiddos glass of warm milk, add some honey to it and stir well to create a yummy looking golden froth, your little ones will love to have.
Oats or Cereal – Prepare the oats or a cereal mix for your child the regular way and before you serve, mix in one teaspoon of the Gritzo Super Haldi into the dish for added health benefits.
Mango shake – children love mango shakes and Gritzo Super Haldican be a silent addition to the drink. Being tasteless it goes unnoticed and you are still assured that your little one is getting their immunity booster.
Other drinks – Similarly, you can add the Gritzo Super Haldito other cold shakes, juices, and even chocolate shakes. The drink can be had not just by kids but adults too. You can also add it to oats and cereal.
Conclusion
Gritzo offers some of the most nourishing health drinks for kids besides Gritzo Super Haldi.The best part is that you can pick the one that suits your child's age and activity levels the best. The brand understands that the nutrition needs of kids vary with age and hence helps cater to these specific needs through its nourishing products which are a must-have to ensure that the daily dietary intake of your child is balanced and maintained. Whether it is a nourishing protein shake like Gritzo Super Milk or immunity boosters like Super Gummies or Gritzo Super Haldithere is an array of products to try at Gritzo.com. Go ahead and check them out.