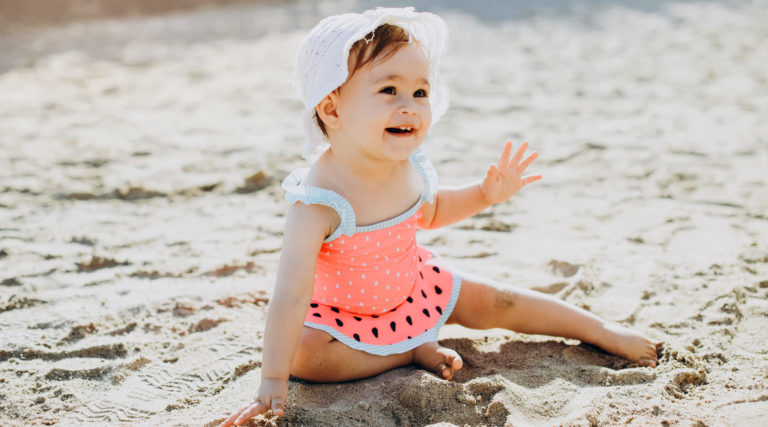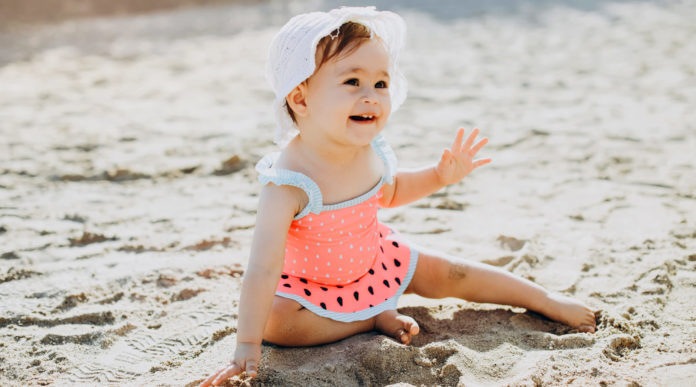 Baby swimwear can be adorable and attractive. However, don't just buy the cutest one while purchasing baby swimwear. You need to consider a wide range of factors like comfort, style, and fit while purchasing baby swimwear. 
A wide range of options is available in the market for baby swimwear, making it difficult to choose the right one for your little one. So how to choose baby swimwear? Here is a guide to buying the right baby swimwear for your munchkin. 
Choose Comfortable Swimwear 
When choosing swimwear for your baby, keep comfort as the highest priority as the last thing you would want is uncomfortable swimwear for your little one. If your baby is not comfortable in the swimwear, it could lead your kid to a negative swimming experience and hinder your baby's progress. Therefore, comfort should be the highest priority while purchasing baby swimwear. 
Opt for baby swimwear that has a rash guard as it will help prevent the baby from chafing and rubbing, which could impact your baby's skin badly. Swimwear made from soft material with full zippers and flat seams is best for babies. 
Pick Swimwear that Renders Protection
Sun protection is one of the significant factors you should consider while purchasing baby swimwear. Kids have sensitive skin, and it is not a good idea to apply sunscreen on your baby's skin. According to pediatricians, sunscreen should not be applied to babies below the skin of six months. 
Harmful UV radiation can cause harmful skin conditions like sunburn to your baby's skin. In addition to this, too much exposure to harmful UV radiation can also lead to skin cancer. Therefore, it is essential to buy swimwear that protects against harmful UV rays. In addition to this, add a hat and sun robe to protect your kid at the beach or poolside.
Choose the Right Style
Style is another essential factor that should be considered when purchasing baby swimwear. While choosing the baby swimwear, go through the cut and design of the swimsuit. Choose a design that is not only stylish but also comfortable for your little one. 
Choose swimwear that provides proper coverage and protection against harmful sun rays. Hence, while purchasing swimsuits, you need to be sure about the style and features of the swimsuit. Purchase a baby swimsuit that possesses a rashguard. Make sure you buy a full converge swimwear with an amazing design. Make sure you buy a swimsuit that looks best on your baby so that you can create splashing memories. 
Check the Fit
Apart from the design and style, also consider the fit of the swimwear. Ideally, get swimwear that fits the body of your baby snugly. Say no to the tight baby swimsuit, as it can cause chafing and rashes on the soft skin of your little one. However, do not buy loose baby bikinis, as they might slip when the baby is in water and might lead to exposure of the baby's skin.