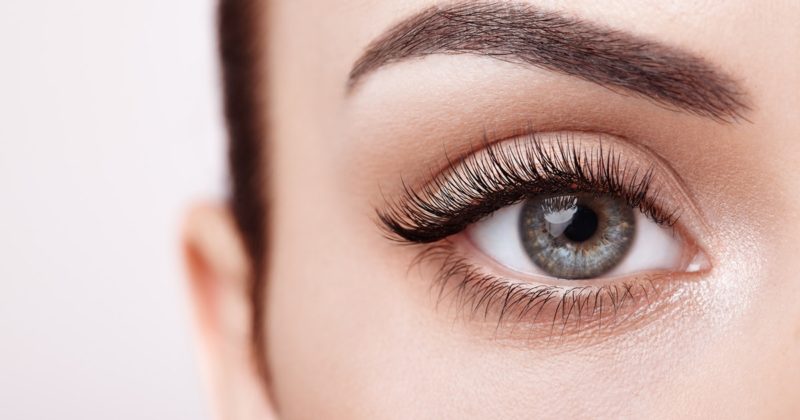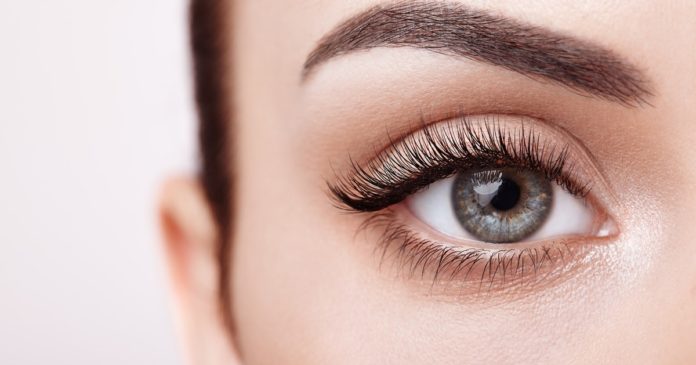 We all envy people who have long and voluminous lashes. But some people are born with short and limp eyelashes. No matter how hard they try to get thick and long lashes, nothing works. We have some super easy ways to get long eyelashes naturally. Now you don't have to keep mascara handy every time you go out. You can now flaunt your voluminous lashes. You will easily find these ingredients at your home and in your kitchen. Long lashes won't be a dream anymore. We included some of the best natural home remedies for natural lash growth. Learn How to grow long eyelashes naturally using simple ingredients and Homemade eyelash serum.
Eyelash hair grows really slow. It follows a normal cycle of Four-to-eight weeks. Eyelashes are very fragile. Sometimes using too much eye makeup like mascara, eyeliner can cause eyelashes to break and fall out. Rubbing eyes to much or eye infections are also the reason behind scanty eyelashes.
Home Remedies for How to grow long eyelashes naturally:
Homemade eyelash serum– This homemade eyelash serum is very easy to make and is made with 100% natural ingredients. It will get ready only in 2 minutes.
• You will require:- castor oil (1 tsp)
• Coconut oil (1/2tsp)
• Emu oil (1 tsp)
• Vitamin E capsule (2)
How to make homemade eyelash serum:
• Combine everything in a small bottle with a dropper (preferably glass bottle). Mix everything nicely by swirling in a circular motion.
• Use a cotton bud or finger for applying. Squeeze one drop of serum on the finger and gently massage the eyelashes.
• You can use this serum at any time of the day, but it would be best to use at night.
Green tea– Green tea is a wonder ingredient for hair growth and health. Green tea has a polyphenol called epigallocatechin-3-gallate. This is known to make the hair longer and thicker and for rapid natural lash growth.
How to Apply:
• Take green tea(1tsp) and hot water(1 cup). Steep the green tea for 8-10 minutes. Cool the tea and apply it on both the upper and lower lashes using cotton. Drink the remaining tea.
Vitamin E- Vitamin E is a rich source of antioxidants; it helps in preventing hair loss. The Tocotrienol compound in Vitamin E makes the hair thicker and voluminous. Vitamin E will give you those voluminous and long lashes.
• Extract the oil from a vitamin E capsule. Apply it on the lash line and gently massage. Do this regularly when you go to sleep. You will start seeing a difference in a few weeks.
Petroleum jelly- Petroleum jelly helps in hydrating and nourishing the lash bed. It also prevents any further damage by makeup. Apply the petroleum jelly directly on the lashes using cotton bud and massage. Leave it overnight and rinse it off using lukewarm water in the morning.
Olive Oil– Olive oil not only works wonder for the skin, but it is also great for hair growth. Olive oil is packed with Fatty acids and a compound called Oleuropein, which makes the hair voluminous. It will faster the natural lash growth process.
• Take 2-3 drops of olive oil and apply it to the lashes and lash line. Keep it on for not more than 5 minutes and wash it off with lukewarm water.
Coconut Oil- Coconut oil penetrates deep into the hair strands and regains the hair protein to prevent hair fall and minimize hair damage. Coconut oil is used to treat eyelash thinning and promote natural lash growth.
• Apply the oil using a cotton bug on both the lash lines and massage. Avoid getting into eyes. Keep it overnight and wash it in the morning. This home remedy will help in growing your eyelashes naturally.