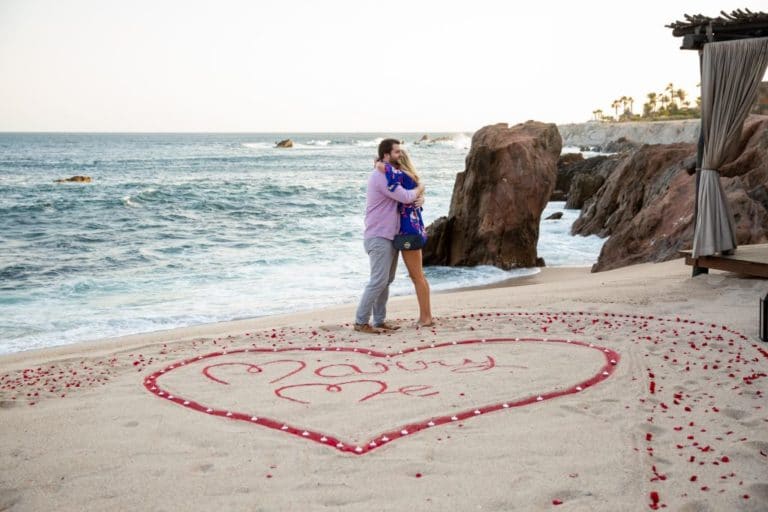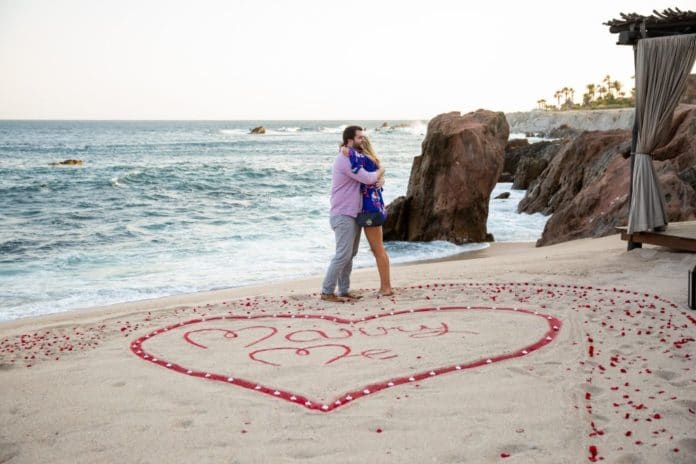 When it comes to a proposal, you're bound to want everything to be just right. But if you want to keep it a surprise, how do you know what the person you're proposing to will love? A recent survey of 2,000 people by jeweller F Hinds revealed some facts and figures that may well help you organise the perfect proposal.
The poll revealed that the average Brit spends a whopping £2,348 on a proposal. Although this figure includes the ring, this is still typically equivalent to over a month's salary. When you factor in the survey's findings that a proposal abroad is the dream scenario for almost a quarter of people in a relationship, this high figure starts to make sense of the lengths many go to for that special moment with their future spouse.
With such expensive expectations, and almost 20% of respondents claiming they would think twice about accepting the proposal if their partner didn't present a ring when they get down on one knee, it could feel like the perfect proposal is out of reach for those on a budget.
However, you don't have to spend a month's salary for your proposal to be perfect and a memory you'll treasure with your other half forever. Consider the following for a fuss-free, romantic proposal that'll sweep your partner off their feet:
Privacy
Contrary to the elaborate proposal videos you may see online, a shocking 74% reported disliking the idea of a public proposal. The pressure to accept due to onlookers could put off even the most devoted of partners.
This in mind, choose an intimate, private space so that you can speak from the heart freely and your partner isn't self-conscious about responding authentically to your proposal.
The ring
For many, a partner's choice of ring is a symbol of their love and the survey makes clear that most people see a ring as central to a proposal. However, even though the average proposal is costly, a beautiful engagement ring doesn't need to cost the earth. Many people even propose with a temporary ring before choosing something different with their partner in a few years.
Location
Location is very important for setting a romantic atmosphere and it's crucial to choose carefully. The UK has so many beautiful places that will set the tone. Choosing a place which has been fundamental to your relationship is a meaningful way to set romantic precedent leading up to the moment of proposing.
With just under one in five saying they'd love a home proposal, a figure not too far from the quarter of people who reported a preference for a proposal abroad, a special and thoughtful moment at home could be equally special.
If you do propose at home, there are plenty of unique ways to pop the question. You could use a pet to carry the ring or decorate the space with flower petals or candles. For a bigger surprise, you could even plan to invite family over for a post-proposal celebration – just be confident they'll accept!
However you propose, all that really matters is that it's a memory to cherish during your marriage.