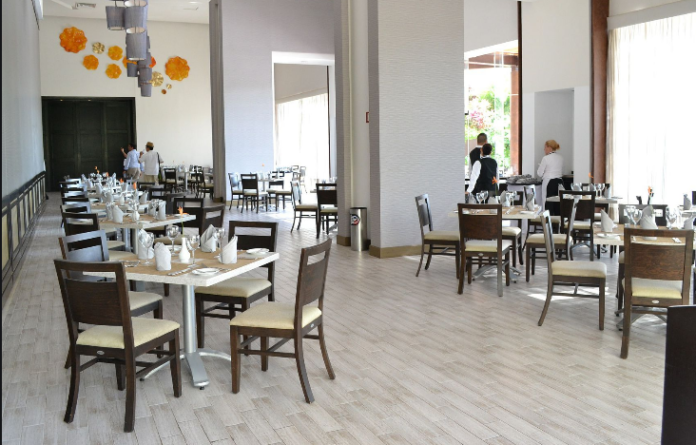 Getting the best table for a restaurant does appear to be difficult, whereas it is quite simple. Restaurant owners need to do some research that can solve the issue quickly. Luckily all the required analysis is provided within this article. All such details will give the best table for the restaurant.
Quality Matters
Although there are many inexpensive options for the table, their resilience are not sufficient, which can cause more damage to reputation if it breaks down while a customer is using it. You should buy strong wood and metal.
Set the Right Mood
The silly shape, height, and length of tables can significantly affect customer impression. Large round tables give an intimate feeling, whereas narrow, long tables provide a formal and elegant arrangement.
If there is less space in the restaurant, then buy fancy folding tables. Many small restaurants use folding tables as it serves and fits perfectly. Nonetheless, a high and round cocktail table also allows guest movement. So it's better to use various restaurant tables to provide service for all sorts of customers.
Presentation
Some restaurants have stone types to give a beautiful look, while some have reflective ones to provide a shiny appearance to every product on the table. Placemat type provides rural type beauty, which gives a unique back home experience. Each of those tables was designed according to the surroundings or the restaurant's idea to its customers, such as family place, cool area, coffee spot, etc.
Whereas some seem appealing or unique, but sometimes such a unique manner catches one's attention, which leaves a good imprint on the customers' experience. Because in the end, the table design and beauty affect the customer the most since they see it whenever they try to use it.
Even some color changes can provide a unique effect on the people. Some studies say color can have excellent psychological effects on people.
Size and Spacing
The moderate dining table height size is 750mm. whereas, lower 650mm makes it a bar table. 750mm gives accurate comfort for the customer. Similarly, the spacing makes the sitting comfort and the ease of movement. Recommended distance length is 700-800mm between tables and walls. This makes customers move without any problem. At the same time, staff and other people don't disturb them also. 
Indoor or Outdoor
Such detailed awareness can help a lot. As with such information, one can buy the exact type and material of table which would work correctly for its condition. Usually, Outdoor tables require to rust-proof and strong for better durability.
While the Indoor should be reflective and decorative as it suits it better like that, consider and think about an excellent decorative idea with the table and its surroundings it's about to be placed.
Conclusion
Table selection can be a problem to achieve the perfect table and require some straight-up thinking. But if thought though, it is relatively easy. Just have to keep focus about the restaurant theme and surrounding. With that direction, select a great design and durable material table in matching color or design or both with the chair.
The market is currently filled with tables with all the best qualities and designs, making them all perfect for the restaurant. However, the price factor bothers a lot. Nonetheless, tables are like a one-time investment. So it is better to have the select perfect table for the restaurant.
Anyhow, it's all about good maintenance, which increases the table life span. Therefore follow the details correctly, and at the end, restaurant owners will get the perfect table for the restaurant.