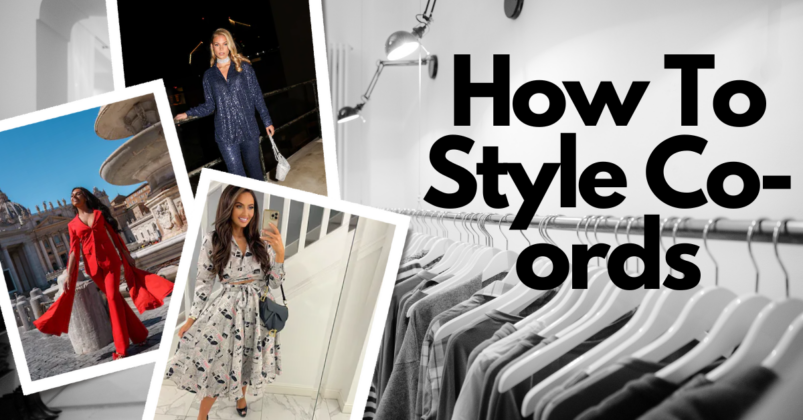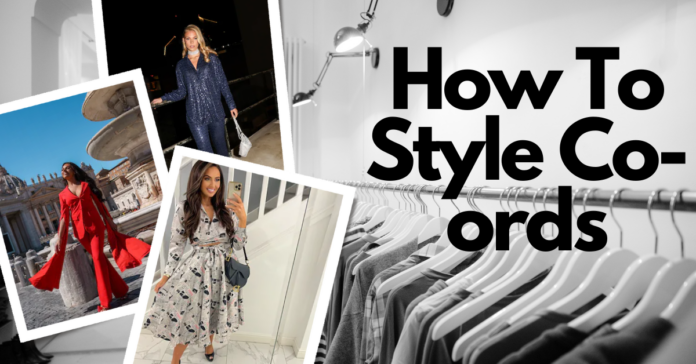 Co-ords, short for coordinates, are a fashion trend that has been gaining momentum in recent years. These matching sets, available in various styles and patterns, offer a convenient way to put together a stylish outfit with minimal effort. Whether you're heading to a casual brunch or a formal event, knowing how to style your co-ords correctly can elevate your fashion game and make you stand out. In this article, we'll explore some tips and tricks to help you make the most of this co-ord trend.
Mix and Match: While co-ords are designed to be worn together, don't be afraid to mix and match pieces from different sets. This can create a unique and personalized look that showcases your individual style. For example, pair a printed co-ord top with solid-coloured bottoms or vice versa. Experimenting with various combinations can breathe new life into your trendy co ords.
Layering: Layering is a versatile styling technique that works well with co-ords. Consider adding a lightweight jacket, a cardigan, or a trendy vest over your co-ord outfit. Layering not only adds depth to your look but also helps you adapt to changing weather conditions. For instance, a denim jacket can give your co-ord ensemble a casual edge, while a tailored blazer can make it suitable for more formal occasions.
Accessorize Thoughtfully: Accessories play a crucial role in elevating your co-ord outfit. Depending on the style of your co-ords, choose accessories that complement them. For instance, if you're wearing a floral co-ord set, opt for delicate, nature-inspired jewellery. If your co-ords have a retro vibe, consider adding vintage accessories like cat-eye sunglasses or a statement belt. Accessories can tie your entire look together and make it more interesting.
Footwear Matters: Your choice of footwear can make or break your co-ord ensemble. Sneakers are a go-to option for a casual and comfortable look, especially if you're wearing co-ord sets with sporty elements. However, don't shy away from experimenting with other types of shoes. Boots can add an edgy touch to your co-ord outfit, while strappy sandals are perfect for a summer-inspired look. Leggings can also be a fantastic addition when styled with the right shoes. They provide comfort and versatility, making them an ideal choice for many co-ord sets.
Play with Proportions: Co-ords come in various silhouettes, and playing with proportions can help you achieve a balanced and flattering look. If you're wearing a cropped top with high-waisted bottoms, it creates the illusion of longer legs. On the other hand, if your co-ord set features a longer top or cardigan, consider tucking it in or tying it at the waist to define your shape. Experimenting with proportions can help you find the perfect balance for your body type.
Colour Coordination: Pay attention to colour coordination when styling your co-ords. Matching sets often come in harmonious colours or patterns, making it easier to create a cohesive look. However, if you're mixing and matching co-ords, ensure that the colours or patterns complement each other. A simple colour wheel can be a helpful tool to guide your choices. Complementary colours or analogous colours can create visually appealing combinations.
Consider the Occasion: Think about the occasion when choosing your co-ord outfit. Co-ords can be versatile, ranging from casual loungewear to elegant evening wear. For a casual day out, opt for a comfortable and relaxed co-ord set. On the other hand, if you're attending a formal event, choose co-ords in luxurious fabrics like silk or satin and pair them with elegant accessories. Leggings can also be adapted to various occasions, from athleisure to semi-formal, depending on how you style them.
Confidence is Key: Regardless of how you choose to style your co-ords, the most important element is confidence. When you feel good in what you're wearing, it shows. Walk tall, smile, and own your style with confidence. Confidence is the ultimate accessory that can elevate any outfit, making you look and feel your best.
In conclusion, co-ords are a versatile and stylish addition to any wardrobe. Whether you prefer matching sets or mixing and matching pieces, there are endless possibilities to create unique looks with co-ords. Don't forget to experiment with layering, accessories, and footwear to add your personal touch. Leggings can also be a valuable addition to your co-ord styling toolkit, providing comfort and versatility. Ultimately, styling co-ords correctly is about expressing your individual style and feeling confident in what you wear. So, go ahead and embrace this trendy co-ord trend to elevate your fashion game and turn heads wherever you go.