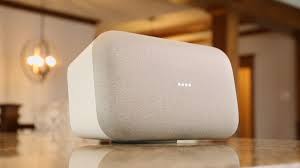 Do you have children living with you in your smart home? It is likely that these children have been curious about Google Home, or any smart speaker for that matter. Living with robots and smart devices get them all giddy and interested. That is their pathway to discovering technology. And that is why companies that develop Google Home and other smart devices/appliances have started considering the relationships that children have with the technology. There are hundreds of interactive games that children can play on Google Home, but as their parents or guardians, you have been wondering how these interactions with the technology go for your children.
Amazon is dealing with it by introducing the Echo Dots kids edition. Google doesn't have any kid-friendly speakers yet, but Google still has introduced ways through which you can personalize and restrict your children's access to the technology. This will be explored in this article.
Do You Have the Right Broadband Package?
Since you want your kids to enjoy having an interactive experience while they toy with the Google Home technology, you need to make sure that your devices have a reliable internet connection. You also need one to control and manage other devices in your home through Google Home.
We recommend checking out the Xfinity internet deals for their reliability, utility, and affordability. With a single hub to manage all your devices, you need to make sure that all of them are connected to a single Wi-Fi network. Hence, you can connect all your devices to the same Xfinity Wi-Fi network and easily manage them. You don't have to worry about the number of devices connected to your Wi-Fi network; Xfinity routers will take care of that from their end!
Having a good internet connection will ensure that you can easily monitor your children's online activities through the same network connection. Let's move on to find out how you can do that on Google Home.
How to Set Up Parental Control on Google Home
Let's explore some of the parental control features you can use with Google;
Family Link App
It's okay to give your child their own profile because it will make it easier for Google Home to recognize them through their voice. Take another Android device to register your child's Google account and you can manage all that through your main Android or iOS smartphone. The Android device with your child's credentials is just for setting up and once that is done, you don't even need to switch on that device.
The first step to making a new account for your child includes downloading the Google Family Link app on your phone and the second Android device reserved for making your child's Google account. Once the app is installed, you will be prompted to follow the instructions for setting up and pairing with your child's account on the other Android device.
Through the Family Link app, you can prevent your child's access to unknown third-party apps. Just follow these steps;
Open the Family Link app on your phone (main phone) and click on Manage Settings.
Click on Google Assistant, find the option for Third-party Apps, and make sure the toggle is off.
Google Digital Wellbeing
You can use the Google Digital Wellbeing app to schedule downtime for your kids. You can connect to the Home app. You can do so by following the steps below:
Open the Google Home app on your Android or Apple phone
Find the Settings icon on the main Home dashboard
Under the many settings, scroll down to find Digital Wellbeing listed under Features
Select that option, and tap on Set Up in the bottom corner
First option you will need to manage is Filters, where you can restrict music, videos, or other Google Assistant features for your kids. Either block all content or restrict it to kids' content i.e. restrict videos to YouTube Kids only.
Next, you'll be moved to setting Downtime, where you can schedule downtime for your kids. This means that the apps that they frequently use will be deactivated during scheduled hours.
Once the Filters and Downtime have been set up, you can tap on the Digital Wellbeing option on the Home app to find the summary of all that you have activated.
Pretty Please
Google has another feature that you can use: Pretty Please. This requires your children to be polite when communicating with Google Assistant. If your kids don't say "please" or "thank you" when requesting things, the Google smart assistant won't perform that action.
If your kids say something along the lines of "OK Google, please play the Baby Shark song", the assistant will respond with: "Thanks for asking nicely. Alright, playing the song now."
Final Thoughts
Some of the features mentioned above will make it easy for you to monitor your kids' activities while they are using the devices. These features are available for all the latest Android devices with Google Play. You can even do these on your Apple devices. Google has shown incredible progress in helping you monitor your children's activities through their Google Home features.