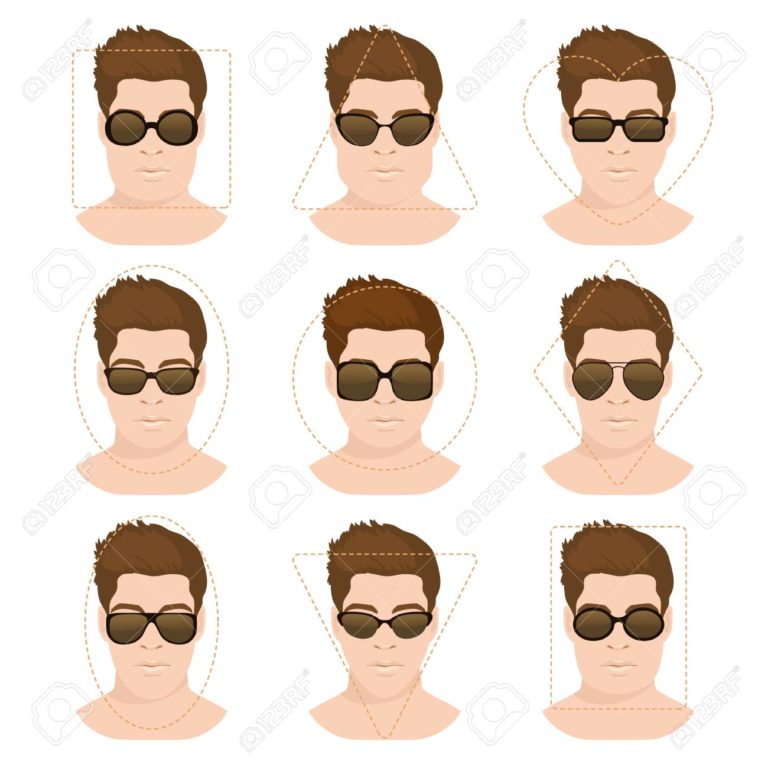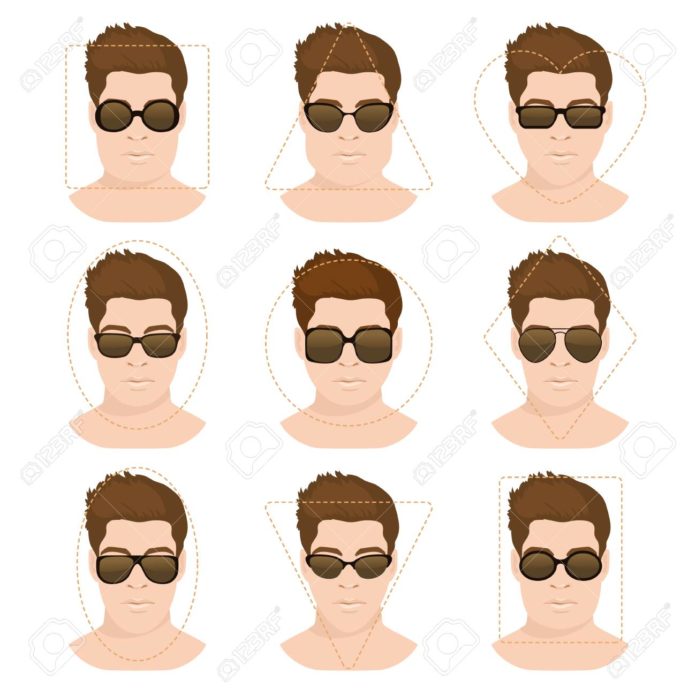 Men find it difficult to choose the right sunglasses for their face. Choosing the right pair of frames that complement your face shape and outfit can make a huge difference in your overall look. Here we have explained in detail how to choose the right sunglasses for your face shape.
Sunglasses for oval face shape
Oval face shape is considered the best shape. Almost everything suits an oval face perfectly. Be it any hairstyle, every type of sunglasses, etc. oval face shape is longer than its wide and have soft rounded jawline and cheekbones. An oval face is the easiest face shape to work with when it comes to fitting the right pair of sunglasses.
 People with oval faces can experiment with every kind of sunglasses. You have a lot of options to choose from, geometric shaped, fashionable designs, aviators, and many others. Just keep one thing in mind; choose a frame that is not very long, and it covers your eyebrows to your cheekbones. A longer pair of the frame will make your face look droopy.
Sunglasses for round face shape
Round face shape people have very less defined angles and prominent curves, round and full cheeks, a softly rounded chin. If you see a probable circle when you look at yourself in the mirror, then you have a round face. Choose sunglasses that have a sharp angular design, which will elongate your face making it look slimmer and more defined. You can choose square or rectangular faced aviators with round/ curved edges. Shield or wrap sunglasses also look great on round sunglasses.
Sunglasses for square face shape
Square face shape is equally long and equally wide with a strong jawline and a broad forehead. Choose a frame that will soften your strong angles. You can go for frames with round edges, vintage style frames, aviators, or a complete round frames if you prefer that look.
Sunglasses for oblong/ rectangular face shape
Oblong face shape is longer compared to the width, with soft rounded cheeks and chin. People with oblong face should choose frames that will add to the width of their faces. Wayfarer, square-shaped frames or oversized glasses look great on the oblong face.
read more:- LEARN HOW TO STYLE MEN'S CARDIGAN THE BEST WAY