So she has finally said yes! But wait, the battle is just half won. Make sure you celebrate her commitment with a ring she deserves. Trust us when we say, finding the ideal ring for engagement has more to do with the personality of your partner than your intuition. We suggest you analyse her personality and serenade her with a piece meant just for her.
                                                                  Is your fiancé quirky in nature?
Your quirky fiancé may not be easy to convince. It's her unconventional outlook towards life that attracted you towards her for the first time (and always since then)! But, now it's time to find an engagement ring that is as unusual as your partner is. If a round shaped ring is too conventional for her, look for the rings with open ends. This rose gold engagement ring from the Ornati collection by Farah Khan from CaratLane.com is perfect to amaze your partner.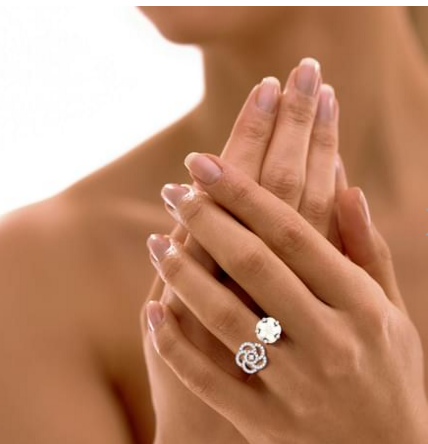 Is your fiancé demure and sophisticated type?
If your partner wants to keep the engagement an affair without pomp, then she is not the one to be convinced by any dazzling engagement ring. You need to be a little choosier with the piece, as she may find a shiny rock too loud to sport. Believe us, a platinum ring would suit her best.  You can also get the cue from her quick but frequent glances at platinum jewellery designs available at CaratLane.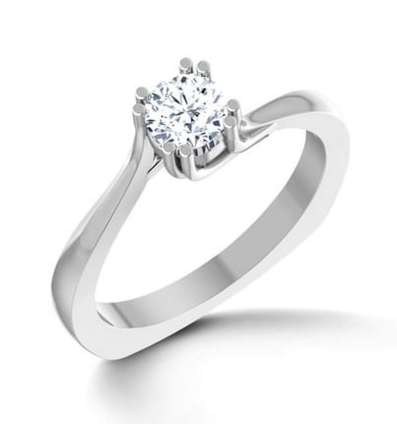 If your fiancé flamboyant?
It's completely fine if she likes to show off all that she holds close to her heart. After all, she never hesitates from expressing her love for you! When she is so loud and clear about her feelings, why not let her engagement ring be as flamboyant as she is?
If diamond jewellery is what pleases her, then look no further. Pick up a quintessential ring from an avant garde diamond jewellery collection and seal your love in style.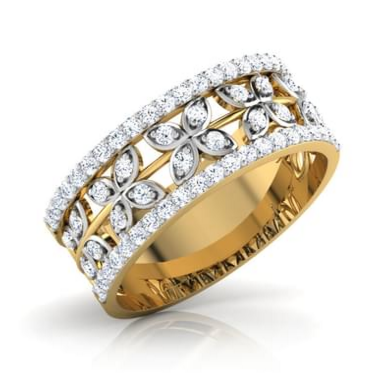 Is your partner a diehard romantic?
Two bands with one design – isn't it like your own love story where you and your partner have similar likes and dislikes? If you and your darling fiancé love to be the reflection of each other, then why let the engagement rings be different! Couple bands will truly reflect the bond between you two. Further, a couple band also gives an excuse for the two love-struck persons to come together and enjoy the courtship period.
                                                              Is your partner a social bird?
If your partner is an extrovert and loves socializing, then we suggest solitaires would work well for her. A glittery piece on her fingers would be a statement she would love to make.  She would love to own a solitaire ring that sets the stage for appreciation rolling. Moreover, she is the love streak of your life. And, a love streak deserves nothing less than a solitaire.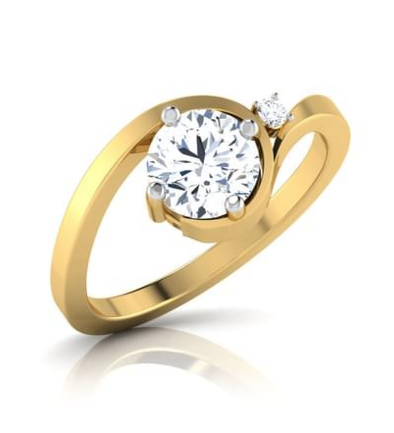 The more you understand your partner, the easier it will be to figure out her jewellery preferences. The secret lies in spending more time with your partner to ensure the glittery piece you pick ultimately, is exactly what she wants. Put your heart in picking the engagement ring for 'her'. Respect her personality, and accordingly, make a choice. Trust us! You will never go wrong this way.