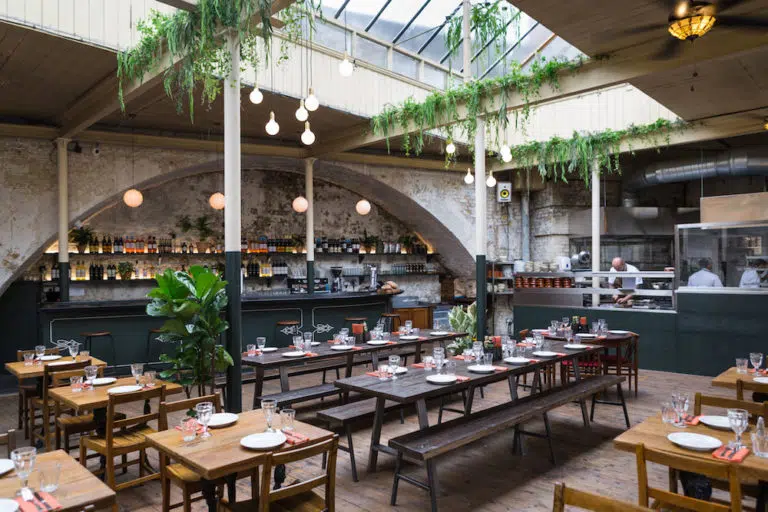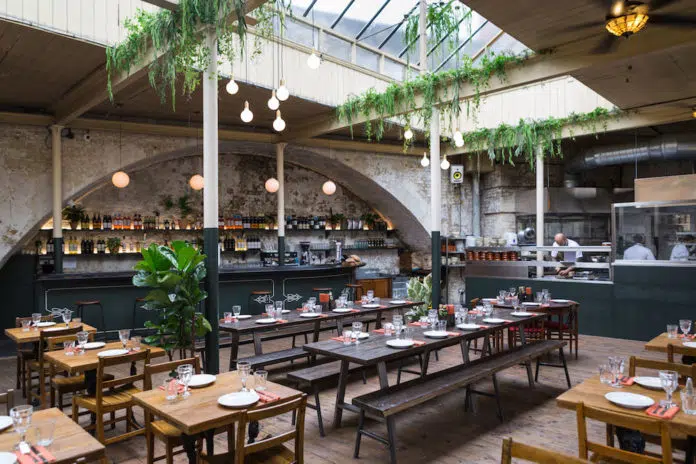 As England's capital, London is one of the hottest tourist spots in the world. With thousands of things to do and sights to see, one of them is the mighty London bridge. Steeped with history, alongside Big Ben and Tower Bridge it's one of London's most quintessential structures. If you're dying to explore London Bridge and its surrounding area but need some fuel, hop on a train and check out a few of these great restaurants that are just a stone's throw away.


The Shard
You certainly won't have missed this 72-storey building on your trip around London Bridge. And if you've still got a thirst for heights and a hunger for something on the classy side, then there are plenty of options within this fine piece of modern architecture. Ting is the highest, situated on Level 35, and serves a fabulous fusion of British and Chinese food. Two floors below this is Hutong, which specialises in dishes from northern China. And then there's Oblix, which is separated into East and West restaurants, so your decision might be as much to do with the view as with the food itself.
Padella
A hugely popular Italian bistro where all the pasta is hand-rolled, and the flavours are inspired by the owners' trips to Italy. The prices are as good as the taste, which means you might have to join a sizable queue when you arrive.
The Breakfast Club
There's a chain of these cafes/restaurants across the city, and they've made a real name for themselves as great places for comfort food. The London Bridge branch is perfect if you want to stop for brunch before your trip to London Bridge and its many surrounding tourist must-sees.
Bar Douro
For a bit of continental flare, head to this Portuguese restaurant sitting beneath a railway arch. Enjoy small sharing plates on the outdoor terrace, or sit inside and watch the chefs at work in their open kitchen.
Horn Ok Please
The name comes from a slogan seen on vehicles in India, and the cuisine is a wonderful choice of Indian vegetarian street food, which looks as incredible as it tastes.
Wherever you choose to go, and whatever monument you decide to see, remember to explore the area around it too, as this is all part of the experience. And finding fine food adds to a truly memorable day out.