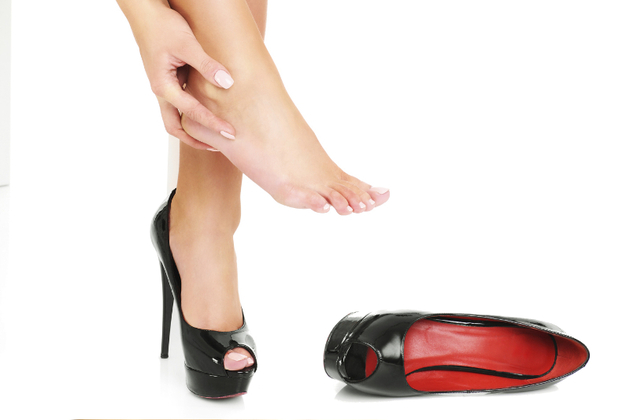 When planning for a night out, many things will come to mind. But the idea of what shoes to wear will bewilder you. With the wide variety of footwear to choose from, you must make a wise decision.
For a fun-filled night out, send packing your boring footwear and settle for the best gold heels. This post will explore key tips to help you find the best heels for going out and other options in the market. Continue reading to learn more.
Find the Right Heels for Night Out- Be on the Know
Walkable and comfy heels are a top attraction among many women. They come in varied styles, colors and qualities. Of course, they are pretty cute and effortlessly elegant for night outs.
You don't have to hold back on the dance floor when your favorite jam comes on. Here are tips to guide you pick the best heels:
Pay Attention to the Fit
You shouldn't compromise on the fit of your heels. Prioritize the fit of your heels as uncomfortable and ill-fitting designs can lead to foot problems. You don't want shoes that will hinder you from busting your moves. So, ensure the heels fit comfortably and don't squeeze or pinch your foot when walking.
Get the Right Height
Many women fancy heels because of their glamorous look, but you should find the right height. Sky-high heels can be uncomfortable and difficult to dance or walk in them. Pick an ideal height if wearing heels for the first time and going to a party. Consider designs of two to three inches in height to avoid strain or discomfort.
Go for Ankle Straps
Find supportive heel designs for increased stability when walking or dancing. Ankle straps reduce discomfort or sprains, and help prevent your feet sliding forward for seamless mobility.
Pick Right Material
The material that makes your heels will also impact their comfort level. Try to shun designs made from materials that cause blisters or friction to your feet. Top picks include genuine leather or suede as they are breathable and comfortable fabrics.
Leather is also durable and comfortably conforms to the shape of your foot over time. Heels with cushioned insoles are ideal for going out thanks to their enhanced comfort, extra support, and fit.
The Style
Settle for a timeless style of night out heels. Trendy heel designs hit the market daily, but you should find something comfortable and sparkling. When comparing the available heels styles, experiment with color.
Don't fret about exploring your options, and don a pair of gold strappy heels to complement your going out dresses. Other styles you will fancy include:
Stiletto heels that are the epitome of high and elegant fashion.
Peep-toe heels are a classic style that will bring out your fashion taste on the dance floor.
Platforms heels that offer retro style vibes while dancing without compromising your comfort.
Glitter heels for sparkling touch to turn heads during a night out.
Block Heels with a modern twist to boost your confidence and increased mobility.
To Sum Up
Finding the ideal heels for going out can be daunting and intimidating. However, with robust information and doing your homework, you can easily pick the perfect design that suits your needs and style. A great pair of heels should elevate your day's outfit, accessorizes and boost your confidence. So, take your time to find the ideals heels and shop from the perfect place. You'll not miss out on the gold designs, which emphasize a timeless and fashionable look.