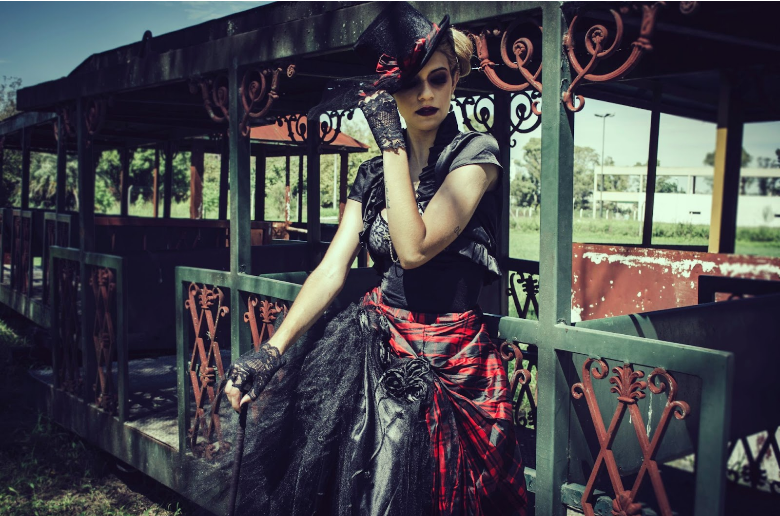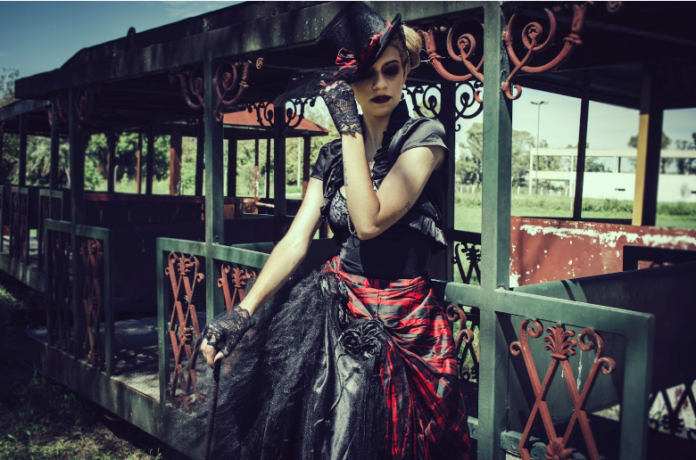 Gothic fashion is an alternative genre that explores somber elements and everything that goes against the flow of mainstream fashion. Marked by dark, mysterious, and homogenous features, gothic fashion is worn by the goth subculture influenced by punk, Victorian and Elizabethan elements.
Make a bold statement with gothic clothing by tapping into the rebel in you. Experiment with a graphic tee, your favourite black leather jacket or combat boots. Push the boundaries with dark style make-up and hair. There are no rules, so it's okay to be creative.
To help, we have listed a few style essentials to help you transition and bring out that inner goth.
Leather Jackets
If you want to make the transition to gothic fashion, be prepared to invest in a quality leather jacket. This versatile addition to your wardrobe may seem expensive at first but it is well worth it. Leather jackets can be layered with your favourite top, dress or jeans. It's smart to choose a neutral color that will work with other pieces in your wardrobe. Your signature leather jacket will be the finishing touch to complete your goth look and work as your go-to piece of clothing to keep you warm in the colder months.
Combat boots
If you're unsure about gothic footwear, consider a comfortable and sturdy pair of combat boots. This is one of the most basic accessories you should own to help you transition into the goth trend. The best part of owning combat boots is not just about their guerilla-looking quality, but they are actually very comfortable as well. A chunky rugged pair of combat boots never goes out of style and blends in well with most of your goth-inspired outfits, such as a casual pair of leggings or a sleek little black dress.
Statement Tees
A graphic t-shirt is an interesting way to work with the symbols of gothic fashion. Skulls can be traced back to the Victorian period and have been strongly associated with gothic culture because of how it attributes itself to life and death. Goths are known to contemplate life's purpose and the print should help make a statement and say something about the individual wearing it.
Bold jewelry
Jewelry can be used to express your style and emotions, be it silver or pewter jewelry molded into classic gothic symbols like the ankhs, snakes, or skulls. There is always a piece that will work best with your fashion aesthetic. Gothic symbols can come as a quirky pendant, ring, or bracelet. When choosing your jewelry, think about the message you want to get across. The roots of gothic fashion are to deviate from mainstream styles, so pick something bold and unique.
Black leggings
Black leggings can work for any occasion. This versatile piece of clothing is an essential addition to your wardrobe. You can wear them anywhere from a casual day at work and errands to a dependable and comfortable staple on a night out in town. Dress down with your favorite sneakers or glam up with a bomber jacket, a sexy tank top and bold goth-inspired jewelry for an edgy look that will definitely turn heads.
Corsets
Corsets may be mostly associated with Victorian age images of women being squeezed into half their size, but the 21st century has proven corsets are here to stay. Corsets have evolved and are now available in more comfortable stretchable materials, making them a popular choice for gothic women.
Corsets are a great way to define your shape and pair well with long flowing bohemian-style skirts. Incorporate corsets into your gothic look with dark neutral colors. If you want a more feminine feel, try a black corset with some dainty lace!
In Closing
There is nothing wrong with stepping away from the mainstream and embracing goth fashion if you like standing out in a crowd. Explore your dark side, explore wearing a funky leather jacket, a skull print graphic tee or even some statement jewelry, the combinations are endless.
Goth fashion gives a glimpse of your personality and what interests you. All you need is a little creativity and ingenuity to create a style that is solely yours!