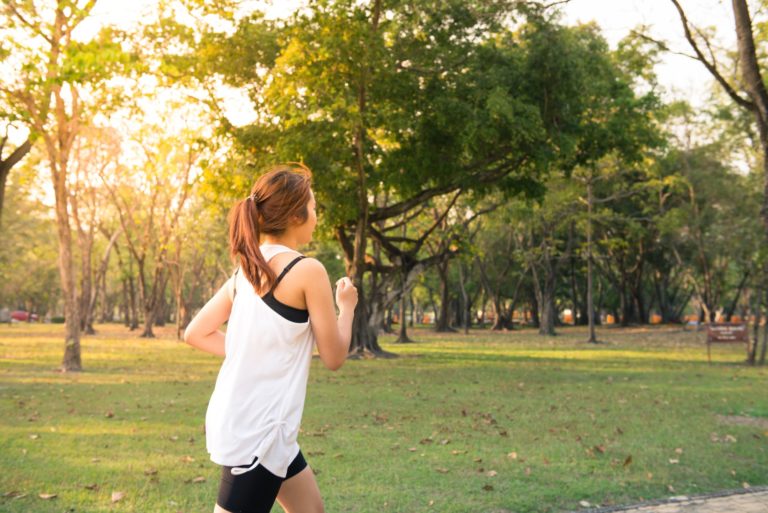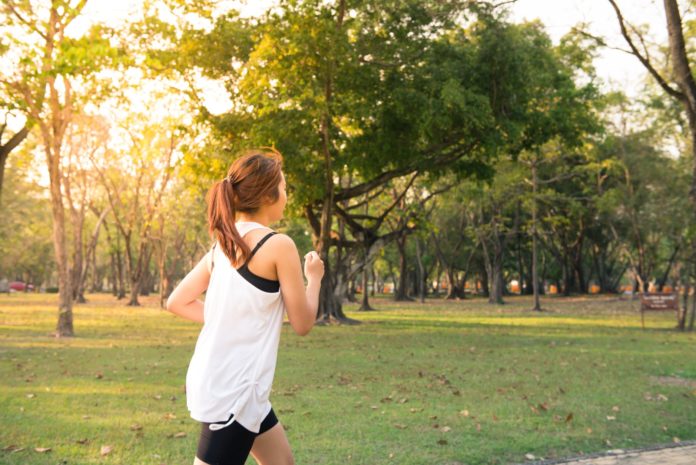 Going for a run may be a terrific way to remain in shape. Finding the proper attire to wear throughout the year, on the other hand, might be difficult. There's excellent sports attire for any occasion, from a stroll in January to a sprint in September. If you're stumped on what to wear for a cardio exercise, you've come to the correct place. One thing to keep in mind is that running equipment does not have to be expensive. When it comes to "what to wear running?" "Many runners are unaware that there are some essential components for a pleasant running experience.
Keeping these workout outfits on hand will prepare you for marathons all year long!
Start from the ground up.
If you'd like to go running regularly and want to know where to start, start at the bottom:
• Running shoes and socks
Jogging exerts two to three times your body weight on your joints instead of walking. As a result, running shoes support and protect your feet from the ground and cushion your joints. You may get a run analysis at practically any sports shop or an orthopaedic doctor to help you pick the correct running shoe.
Running socks are vital because they prevent blisters by not slipping. Look for running socks with no seams and that fit snugly. In addition, running socks with particular compression increase blood circulation and consequently regeneration. This may result in improved performance.
• Tights & Underwear for Running
It's critical to have breathable, snug-fitting running leggings that don't move; otherwise, they may chafe the skin. The same may be said about underpants. Sore patches might form if your running clothing touch against moist skin. Short running trousers with integrated underwear are the most acceptable option, especially in the summer.
• Sports bra and running shirt
Above all, the running shirt should wick sweat, dry quickly, and be comfortable. It is totally up to you whether you want a loose or a tight shirt. If you're going to wear a compression shirt or a specific running shirt that regulates body temperature, it must be snug. It is essential that the sports bra wicks away perspiration has as few seams as possible, and has broad straps for a comfortable fit without friction points. A sports bra should always be snug enough to keep the bust from moving about as much as possible.
• A jacket for running
A good running jacket will keep you warm and dry in the rain and cold. A waterproof and breathable running jacket should suffice if you don't typically jog in the rain. Look for a running jacket with membranes if you require a water-repellent or waterproof garment; otherwise, it won't be breathable. Typically, such models are more costly. Make sure the running jacket includes slits for ventilation that you can unzip.
Read more- Keep your Sportsgear Looking New. 4 Easy Hacks
What Clothing Fabric Can I wear while running?
When it comes to deciding what to wear running, there are a few general guidelines. Some materials are more hazardous to the environment, more challenging to clean, and simply unfit for running conditions than others.
• Nylon resists mildew and is, of course, elastic. When running along the street, you don't want your clothes to become trapped and adhere to your body; Nylon avoids this.
• Spandex and Lycra fabrics are elastic and comfy, similar to Nylon. In addition, they're both well-ventilated, so you won't get sweaty when running.
• For cold-weather runners, wool is ideal. If you live in Canada and want to run the world's longest trail, here is the place to go. Wool keeps you nice and warm by blocking air from coming in.
• Microfiber or polyester will assist swiftly dissipating perspiration and reduce chafing (something you don't want when jogging in the heat).
Running Shorts
Many male and female runners wear short bottoms when racing cross country. While jogging long distances, this eliminates chafing and unformattable circumstances (such as rashes). Having a pair for the sweltering summer months and the very frigid winter months will come in handy.
Shorter shorts may give a lot of respite from the heat in hot weather; make sure you have another technique to keep your skin from burning or chafing.
While jogging, the lining and seams of your shorts might also irritate you. The easiest method to determine if this will happen is to check out the shorts on a shorter run before attempting a lengthy run.
If one of these concerns you, you may always go for a pair of tighter Spandex shorts to solve the problem.
Here's why pockets are so vital. You don't want your vehicle keys jangling around your neck, weighing you down, nor should you run with two earphones in your ears for a 15-mile run.
Find a pair of shorts with pockets, especially on the rear of the shorts, to avoid bulkiness in the front. You might also go with a jogging belt or vest.
Finally, make sure your shorts are light because you'll need to move fast while sprinting.
You don't require any additional weight.
Running Clothing Accessories
Don't forget about your head and extremities for overall comfort.
Hats: Because your head is exposed, it reacts to temperature changes faster than the rest of your body. A fleece or wool cap will keep your head toasty for winter exercises. A light, airy hat may also help you keep cool in the summer.
Gloves: For cold-weather activities, a pair of moisture-wicking, breathable gloves are advised. In cold conditions, thin liner gloves may be all you need.
Socks: When you exercise vigorously, your feet sweat profusely. This might cause blisters unless you wear moisture-wicking synthetic or merino wool socks. In addition, this wetness might cause cold feet in the winter.
Cotton socks should be avoided for all but mild activities.
One of the most appealing aspects of running is that it is not constrained by high membership fees or expensive equipment requirements. While you can quickly get a few kilometres done with an old T-shirt, shorts and sneakers, clothing suited for the purpose can boost your running experience by instantly making you feel and look better.
Read More- NFL Star Diets and Performance Level
Why is the right running gear so essential?
Isn't a jog in worn sweatpants and a saggy T-shirt perfectly acceptable? Yes, for beginners. On the other hand, proper running apparel is a crucial expenditure if you train frequently or want to beat a personal best. Why?
• Unlike cotton clothing, functional clothing is breathable and stays dry even wet. In contrast, a regular T-shirt gets wet and stays wet. • Proper sportswear regulates body temperature and keeps you from cooling down or overheating.
• Improperly fitted clothes irritates and causes uncomfortable patches, especially on moist and salty skin. On the other hand, functional fabrics decrease friction and fit nicely.
• High-quality running clothing is strategically designed to ensure a comfortable fit and a full range of motion when running. The right running gear for summer
It is essential to protect oneself from the sun and avoid overheating throughout the summer.
In the heat, whether you wear a loose or tight running top is a personal preference. A loose-fitting shirt allows more air to enter, allowing you to stay cooler. It can, however, adhere to the skin and chafe if it becomes damp. Therefore, it's crucial that the shirt be airy and dries fast in any style.
Here's what you should include in your summer run:
• Headwear (bandana or cap)
• Shorts
• Top
• Sunscreen
Running Water Bottles
If you want to stay hydrated while running, instead of following some absurd [ml/kg bodyweight pace] calculation you've seen on some forum, drink when you're thirsty. Depending on how long you're going out, you may need to drink in the middle of a run. On the other hand, running specialized bottles makes carrying water less of a burden than you may expect.
Obtain the Correct Dimensions:
Bottles can hold up to a litre of water, but unless you're jogging for hours, you're unlikely to need that much (in which case you should have a bag of essential supplies). Most portable bottles hold between 200ml and 500ml, which may not seem like much but will allow you to take a drink every few minutes throughout a 10-kilometre run. This amount is sufficient to replenish any water lost via sweat.
Know Your Advantages: Choosing a metal container will keep your water colder for longer. Some running water bottles feature an oval loop form to make them simpler to handle. In contrast, others include a material component that doubles as a hand strap and a holder for keys and credit cards. It's all a matter of personal choice.
Finally, you're unlikely to come across any bottles without a BPA-free stamp unless you buy from dodgy international dealers.
Running bras
Comfort is essential in every piece of running gear. Still, your bra must give support without being too tight over the chest. So, it would help if you generally chose a running bra with high to super-high support.
Obtain the Correct Dimensions: Compression bands that flatten the breasts and encapsulation bras with separate cups for each breast are the two most frequent types of running bras. Larger-breasted runners will require the latter since the compression-style bra may not provide adequate support.
Know Your Features:
In addition to running bras that must be pulled over the head, some have hook-and-clasp closures and others with front zippers that are easier to remove when sweaty than those that must be pulled over. Also, racer or cross-over straps are worth the extra money since they keep the bras in place better than a conventional shoulder strap.
Finally, while mesh parts and cut-outs are fantastic for staying cool on the run, they can cause weird tan lines in the summer.
Running tops
A decent technical top will be a revelation if you've been jogging in an old cotton T-shirt.
Get the Right Size: A slightly looser fit may be handy if you intend to wear a base layer underneath your top on occasion, but in general, a cut that's tight to your body will be the most comfortable, lowering the danger of chafing and preventing unpleasant flapping in the wind when you approach peak speed.
Recognize Your Characteristics:
Technical materials drain moisture away from the skin and dry fast, also keeping you cool and comfortable while running — no more wringing out your cotton tee after a particularly sweaty run. This helps prevent chafing and maintain body temperature by cooling you when it's hot and keeping you warm when it's cold.
Finally, look for anti-odour features in a running top, with natural odour-resistant textiles such as Merino wool being the ideal. This allows you to wear a top many time before washing it, which is beneficial to the top's lifetime, your laundry load, and the environment.
Running Leggings
Leggings are the workhorses of your running outfit, and they must be comfortable on every run and keep you warm on chilly days and cool on hot days. That's a tall order, but thankfully, plenty of partners can do it.
Obtain the Correct Dimensions: You'll need to obtain the proper fit once you've selected whether you want full or 34-length tights. Leggings that are to lose cause chafing, but you don't want them to be so tight that they become restricting. Compression leggings are meant to be tighter than others to promote blood flow, but they shouldn't interfere with your running technique.
Read More- Three Sports That Are Superb For Your Overall Fitness
Know Your Characteristics:
Moisture control is critical – the leggings must wick, sweat, and dry rapidly. It's also worth examining what sort of storage they give for your essentials: some leggings only have a small zip pocket on the back for keys, a bank card, and gels, while others feature drop-in pockets that keep your stuff close to the thigh to prevent it from bouncing around while you run. Heavy things, such as phones, fit perfectly in this pocket style.
Finally, a little reflectivity goes a long way toward increasing your visibility when jogging at night. Leggings with little luminous areas around the ankle are very useful.
Sum up
All of this may appear costly and would need some investment, but they are long-lasting materials that can be used for years, so don't rush and start with the essentials. Instead, see what works for you and what you're comfortable with; once you get the hang of it, all of these gears and other running equipment will become second nature to you.
Please let us know How do you prefer to dress for a run? What equipment do you think everyone should have?