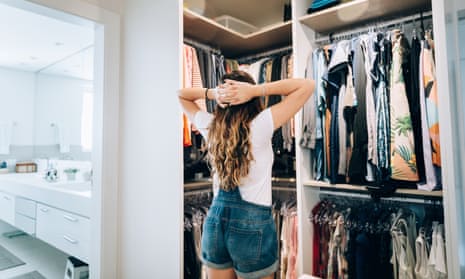 We all like to dress up and pump our looks at all times. And when the season changes, it becomes all the more difficult to fathom what might suit us and what doesn't. So, if you've been wondering what new style quotient to try out this summer, you've indeed stumbled upon the right place.
With the super amazing dressing ideas that we've popped up in our minds, your entire process is going to become super easy. So, look no further than the blog below, as there are going to be some clothing items that you've probably not even thought about. Check out the following:
1. Skirts!
Summer months mean sticky weather with loads of sweat. So, you can try wearing skirts that upgrade your fashion sense and ensure that you are super comfortable. Some of the prints we'd like you to try out are polka dots, stripes, and solids.
Too much of bold patterns might not be something that you'd like to wear during the summer months. So, try out subtle colors with sober prints, and that's surely your top buy and will grace your wardrobe in style.
2. Cotton Shorts
Another go-to that people consider shorts. But not always do people think about cotton ones. We emphasize the material as it will keep you comfortable and cool. Choose light hues like nudes and light shades of yellow or white. Sometimes even a beige or military green goes quite well with solid-colored tops. And for this, you can go through the wide variety of French clothing by Blue Illusion. You'll definitely be spoiled for the enormous choices.
3. Dresses!
One more that tops more lists of summer dressing options is dresses. Light-weighted summer dresses really look good, pump up your fashion quotient, and at the same time, ensure that you are super comfortable.
So, if you're considering a new upgrade in your wardrobe, it's time you go for some lovely dresses. It'll definitely suit your demeanor and make you stand out from the rest. Styling the dress with pencil heels and minimalistic jewelry makes any woman look elegant.
In fact, this is such a look that makes anyone perfectly dressed on a brunch date or an evening outing.
4. Lose Blouses
As we've spoken about quite a few lowers, it definitely makes absolute sense to talk about some great tops as well. And when it's summer, you should surely try out the loose-fitted blouses. Some geometric prints, solids, or floral prints also go well with summer.
Too much sequence work or heavy embroidery is not the right choice to make when the sun is blazing bright. So, ensure you select some stylish ones and pair them accordingly with the lowers.
If you plan to wear a printed upper, try to go for solid lowers; when it's solid uppers, it's time to go for printed lowers. On most occasions, a double print doesn't go well, but the look surely pumps up when it's complimentary.
5. Shirts
Another choice that you can never go wrong with is shirts. It looks great over any skirt or pants. And when it's summer, try to choose a loose-fitted shirt; they look stylish and amazing too. Shirts can be suitable for any kind of occasion. It can be for meetings, outings, parties, and more.
You'll need to pair them up properly, and you're good to go! First, ensure you choose the colors wisely to keep your entire look stylish and perfect for the heat over your head. Once you ensure that you are sure your wardrobe is perfectly accustomed for summer.
6. Jumpsuits
One more that you need to tick off from your list of clothing is this one. Just as kids are fond of onesies, biggies are too! So, if you've not given this one thought yet, it's the time! Try getting yourself a nice jumpsuit, and be sure that your look is going to be super amazing like no other day.
Final Thoughts
As we come to the end of our blog today, we hope you are now aware of quite a few clothing items that are going to make you look stylish and keep you comfortable at the same time. So, go ahead and include these, and don't forget to let us know in the comment section below how you liked our ideas!