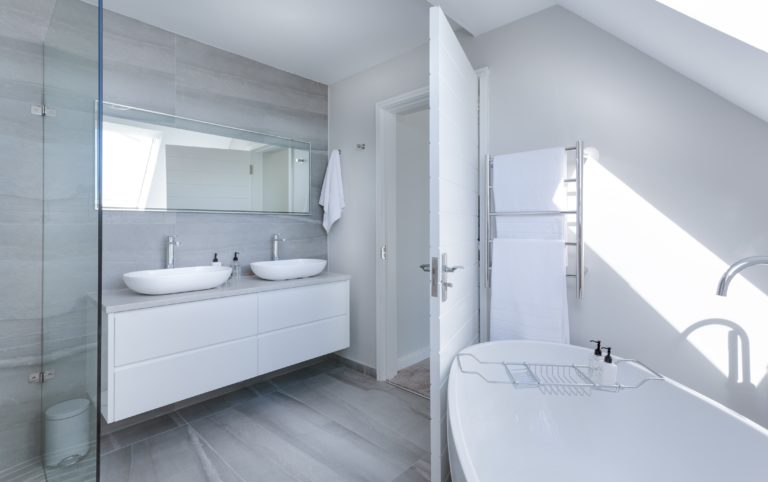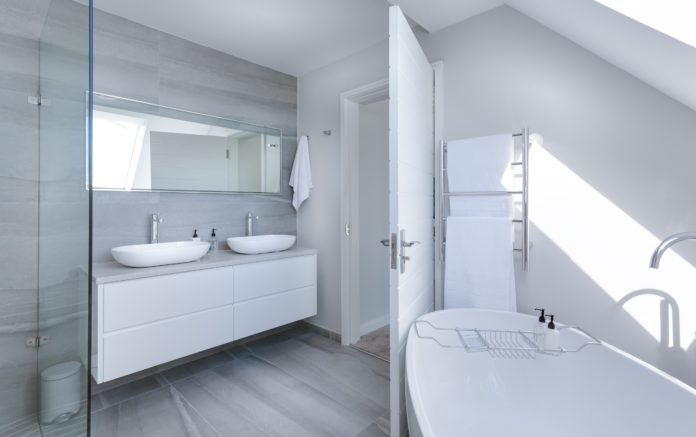 Bathrooms are the most underrated part of the house. A well-designed and planned bathroom can become your secret haven to unwind after an exhausting day and get charged up. There are multiple bathroom accessories brands in India now, and you can easily get overwhelmed by the options.
However, the quality of bathroom fittings is rather more important than aesthetics. You do not want a faucet that looks stunning but starts leaking after a few weeks. Quality of bathroom fittings should be the primary criterion when picking a brand.
So which are the top bathroom accessories and sanitary ware brands in India? Let's find out.
Read More– 10 Easy Steps To Paint A Bathroom
Best Bathroom Accessories Brand in India
Hindware
Hindware is a leading Indian bathroom accessories brand established for more than three decades. It is known as the superbrand of India and focuses on Italian marble and bathroom fittings. Their faucets, washbasins, and cisterns are some of the best-selling products. You can find Hindware's modern bathroom accessories set in Hindware Art and Hindware Italian collection.
Jaguar
India markets have seen a huge demand for international standards and bathroom fittings, and Jaguar is on top of the list to bring such styles to the country. Jaguar bathroom accessories contain an array of excellently crafted showers, sanitaryware, and free-standing bathtubs.
Manesar-based manufacturer Jaguar holds most of the stake in South Korea luxury shower making company Joeforlife. The Essco group of bath fitting is known as the premium class. What really sets Jaguar apart from other bathroom fittings brands is the endeavor to lead the market with sauna, steam solutions, and spa fittings.
Read More- The Best Home Interior Tips for 2021
Roca Parryware
Parryware is a well-known bathroom accessories manufacturer in India with a strong network in India's suburban and rural pockets. One of its top products is an electronic toilet built with anti-microbial seatings. This concept was introduced by Parryware for the first time ever.
Kohler
This brand of bathroom accessories is nothing but magnificent. Kohler was founded by an Austrian immigrant John Michael Kohler in America in 1873. The brand's bathroom fittings have successfully maintained international standards of design and comfort across their plumbing solutions, faucets, and even kitchen fittings collection.
Of all, the most catchy designs from Kohler are their Artistic Editions featuring Undermount lavatory, glass countertop, faucet with Marrakesh design. Some popular design ideas for Kohler include Numi, which is an advanced toilet. The other two popular designs are DTV+ and Veil, both of which use advanced tech to facilitate automation in toilet opening.
Cera
Cera started their journey by successfully making their name in home decor with a stunning stock of tiles. Now Cera has become a modern bathroom fittings and accessories brand with a wide list of options. Their entire bathroom accessories range gives a rustic charm of European design blended perfectly over the years.
Cera's every product is made to accommodate the style and budget requirement of every consumer. The brand is planning to become the top leading by signing Sonam Kapoor as their brand face.
Neycer
Another great bathroom fittings brand available in India is Neycer. Neycer is a silent participant and still comes in the top 10 Indian bathrooms accessories brands. This company was started in Tamil Nadu in 1980 and had been growing ever since. From floor-mounted EWCs to hung toilets, bidets, washbasins, and urinals, Nycer has so much to offer.
Roca
Roca is a new brand name in bathroom fixtures and has been in the market for only about one decade; however, overseas Roca is a popular name. In India Roca has partnered with Parryware to increase its sales and operations in the prosperous market of India. The brand brings forward Spanish style sanitary ware design, which is popular in more than 135 countries for the inclusive R&D programs.
Read More– Your Ultimate Guide for Buying Shower Curtains
Johnson Bathrooms
Johnson is a huge brand name in itself and has been quite popular in the sanitary bathroom market in India since 1958. The brand's main goal is to offer germ-free bathroom accessories that hold true for most of the products ranging from toilets, bath fittings, cisterns to other products.
Johnson started the clean, sanitary ware program to incorporate the concept of nano-technology and also silver nanoparticles to annihilate fungi and bacteria, which makes the bathroom fitting a breeding ground for bacteria.
Company
As a new market player, so many continue to bombard the Indian market with luscious-looking grand bathroom fittings. So many tops the chart for bridging the most affordable bathroom fittings in India. The best part about Somany bathroom accessories list is that the designs give an international appeal. Sony is now also stocking an exclusive shower range, including their popular rain shower.
Eros
Popular by the name of Eros standard, this brand has been working since 2008 and has managed to be in the same league as other big names in the industry. The biggest reason for the prosperity of Eros is that their manufacturing plant is set up in Gujrat.
Eros bathroom accessories set gives a lot of priority to the tabletop basin and countertop basin range.
Final Words:
According to business predictors, the sanitary ware business will see the prime in upcoming years due to the growing interest of people in glamorizing their bathrooms. If you are looking to get new bathroom fixtures to renovate your home, penthouse or salon, etc., you can check out these top bathroom accessories brands.