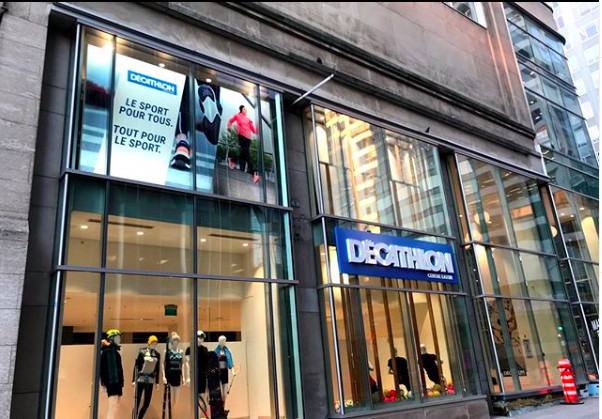 This Saturday, Décathlon opened a new store in Montreal Eaton Centre.
This is the company's fifth store in the USA. The store will occupy nearly 3,500 m2 (38,000 ft2) of the area on two floors. the Décathlon at Montreal Eaton Centre is the first store to open in a downtown location, With a grand opening planned for this fall.
"We are delighted to be coming to the Montreal Centre Eaton, a location that will quickly become a vital element of our retail presence in Quebec," said Tristan Vendé of Décathlon Canada. "This location in the downtown core, which is a relatively new approach for us, will enable us to deliver even more effectively on our brand promise, which is to make sport accessible to as many people as we can. We are already looking forward to meeting downtown Montreal's sports enthusiasts and, especially, working with all stakeholders in the neighborhood, who are keen to help Montrealers adopt more active lifestyles."
Décathlon is one of the leading companies in the sports market. The main work area of the company is: creating sports products and distributing products in stores and online. Its been more than 40 years since the company first started.
Décathlon operates has around 1432 stores in 42 countries around the world till date. Currently, the company has expertise workforce of over 90,000, Décathlon is a leading global player in their field and famous for its shopping experience and customer satisfaction.
Décathlon is rumored to open new retail outlets in the Greater Toronto Area, Vancouver, Calgary and other Canadian markets in the near future.