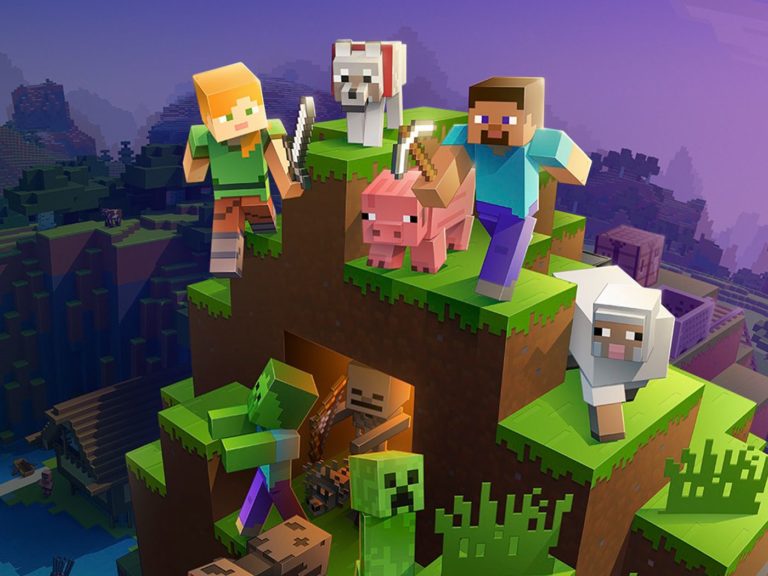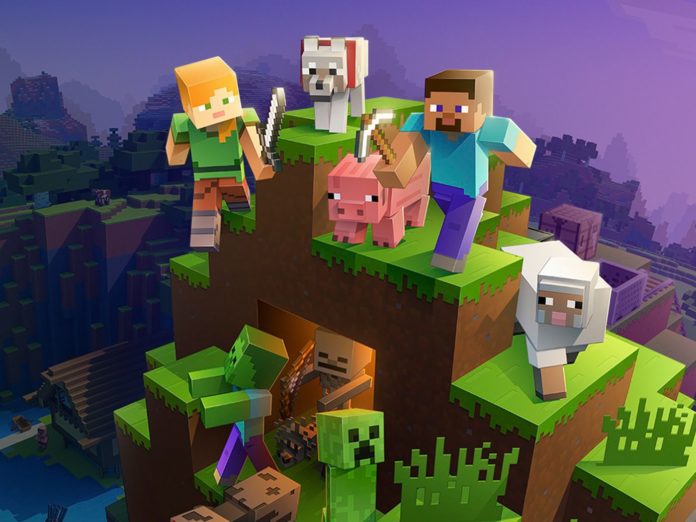 Do you want to learn how to download Minecraft? Then you have come to the right place. Here we will explain how to install Minecraft and play Minecraft in survival mode.
Minecraft is among one of the most popular games worldwide. If we look at the current data of active users then it is around 126 million of the total population.
The Minecraft game has more than 126 million active players. This sandbox game was introduced by a Swedish developer, Mojang. It is a platform where the players get the opportunity to use their creativity by making their own virtual world using different varieties of blocks and delving into untested waters. 
Majorly there are two versions of Minecraft games that you will see, one is Minecraft Java Edition and another one is Minecraft windows 10 edition. The most amazing thing about the game is that it gives cross-platform playing availability.
Basically, players on various platforms, like- Windows, Android, macOS, Xbox, iOS, PlayStation, and much more can play/fight with one another, even after being on the different platforms mentioned above. 
How To Download Minecraft Java Edition To Play online on PC or Laptop?
In order to download Microsoft Java Edition games on your system you just have to follow a few simple steps. The steps for the following are as mentioned below-
First, open minecraft.net and select the Minecraft Java Edition. 
In the next step, click on the computer from the series of available options. There you will see options like- Windows, macOS, and Linux. So, the one you are a user of, if you are a windows 10 user then click on the windows option. 
Now after you click on windows what will happen is, that you will get two game options to buy- Minecraft Java Edition and another one is Minecraft: Windows 10 Edition. 
Among both, the available options in front of you select any one as per your need and interest. 
If it comes to suggesting anyone then go for the former one if you are a new user and playing it for the first time. 
Now you will get the option to select between the starter collection and master collection. If you choose the former, it would cost you Rs 1,674 and on the other hand, if you go with the latter then it will cost you somewhere around Rs 2,724. Select any one as per your choice and do the final payment. 
That's it and you are done. Now to start playing it without any obstacles, download and install it on your computer. 
Steps to download Minecraft Free Trial on your laptop or PC!
If you are not sure you will continue playing this game or if you want to try it first then you will be very amazed to know that the makers here have the option where you can play the trial version for free. But the demo provided will expire after 1 hour and 40 minutes or you can say 5 in-game days.
So the steps to download the free trial version of Minecraft on your PC or laptop are as mentioned below:- 
In the first step, search for the "Minecraft free trial" version on any of the browsers available on your PC or laptop. 
Then soon you will see three options in front of you which will be windows, android, and Sony PlayStation. 
As soon as you see all the three above-mentioned options, select windows to get the trial version downloaded to your system. 
In the next step, you will be directed to the Microsoft store, there under the purchase option, you will see "free trial", and click on it. 
Now after selecting the free trial, log in with any of your Microsoft accounts, like- email, phone, or skype. 
That's all you need to do to get the free trial version of Minecraft downloaded on your system and you are all set to enjoy the free trials. 
Steps to download Minecraft game on your android and iphone!
When it comes to downloading Minecraft on your phone, you can do it from both, apple play store as well as google play store. But make sure you have purchased the games because before downloading them on your android or iOS device, you have to purchase it to play.
So the sequence you need to follow in order to download Minecraft from the apple play store or google play store is as follows:- 
Firstly, type Minecraft in the search bar of your apple app store or google play store.
You will find the game with developer Mojang. If we talk about the price or how much it would cost you then, the game is for Rs 650 on the google play store and available for Rs 599 on Apple App Store. 
Make the purchase from any of both stores. 
As soon as you successfully finish doing the payment, hit the install button. 
In the next stage, you will find that the game is downloaded on your phone. 
Now you can open and enjoy playing it anytime you want. Minecraft Mods for Platforms Other Than PCMods for non-Java Minecraft versions of the game are known as add-ons and they are chargeable. Minecraft players can buy the mods from the Minecraft store inside the games. There are not plenty of mods available because these mods are made for the original Java edition.
However, you can search for texture packs, skin packs, world, and mashups in the store.

Skins: to change the Minecraft character's appearance.
Textures: to change the appearance of the Minecraft world by building blocks and creatures that look different.
Worlds: helps to add custom worlds to play in and players can also change gameplay like a real mod.
Mashups: it is a mixture of texture, skins, and worlds. An all-in-one themed package. Since the add-on ecosystem is closed, the process of getting add-ons is a lot simpler and safer, than getting mods for the Java version. It isn't free, but it is all done from right inside Minecraft itself.
Minecraft For Windows| Xbox
Minecraft java edition for windows helps the players build cool things and a world of their choice, including castles, and simple survival homes. You can play in creative mode with neverending resources of dive deep into the survival mode of Minecraft, crafting armor and weapons fighting the mobs.
You can scale craggy mountains, mine, large ore veins, and unearth elaborate caves when playing Minecraft games. You can go on a search for Dripstone cave biomes and lush caves. Use the candles to light up the world and show what a master mountaineer and savvy spelunker you are.
REALMS PLUSYou can install Minecraft on all mobile devices and play with up to 10 friends across platforms anytime and from anywhere in the world. Also, you can play Minecraft Java Edition and Minecraft Bedrock Edition with an Xbox game pass.
Conclusion!
So if you are a game lover then there is no better option than Minecraft you can download it on PC, laptop, and even on your android phone or ios.
In order to download it on any of your systems what you need to do is just follow the sequence of the above-mentioned steps and you will successfully end up downloading Minecraft on your system. Make the payment, install it and enjoy playing the game whenever you want. 
we hope you find this article on "how to download Minecraft" useful.