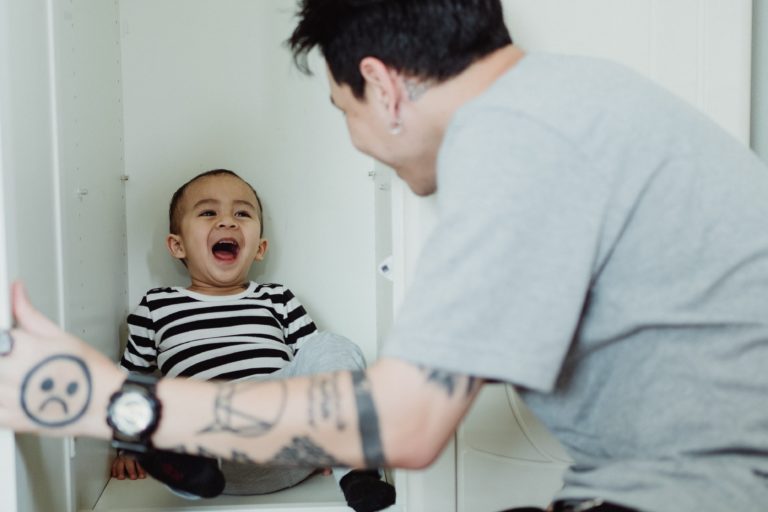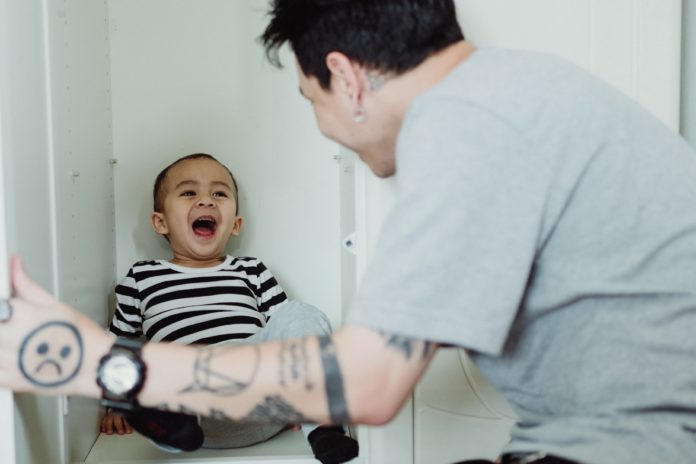 We all want our babies to get curious and explore new things except when lurking around dangerous areas like drawers and cabinets, which is why you need baby-proof cabinets.
As soon as the toddlers start going around on their own, it's the right time to start babyproofing your house. This includes putting up fridge child locks, cabinet door locks, drawers, and any place that has something sharp, dangerous, or chemical-based stored in it.
With so many baby-proofing cabinets locks options available out there, picking one is a daunting task. Adhesive, magnetic, and slide locks are all effective but have different purposes. You need to pick the right child lock for your house as per your requirements.
If Are you in search of the best baby proof cabinet lock? Here we have the best and highly rated child safety cabinet door locks which are easy to install and use without any dangers.
How to Choose Cabinet Locks?
When you are figuring out the process of baby proofing your house, finding the right cabinet locks can seem a little tricky. You will come across a lot of cheap options in the market, but cheaper locks will not last you even a week.
You need to consider what features your cabinet door locks hold, so you end up using them for a long time without replacing them. There are many different types of cabinet locks available in the market, each for different purposes. Here we will discuss the pros and cons of some of the best baby proof cabinet door handle locks to help you pick the right one.
Read More- Why Play Therapy is Perfect for Children
The Best Baby Proof Cabinet Locks of 2021
Secure Home Baby Safety Locks
All parents love a no drill baby lock for their cabinets and drawers. Secure Home Baby offers a multipurpose lock that can be used as a cabinet door or fridge child lock for trash cans, windows, toilets, and almost everything. The best part is it will keep your baby out, and you will still be able to open the cabinets using one hand.
These child safety cabinet locks use adhesive to stick to the surface without requiring any complicated installation process and drilling. Just clean the surface where you want to use them with a damp cloth and dry thoroughly, then stick the lock on the cabinet door. Once your baby is old enough, you can remove the adhesive and use your cabinet without ruining anything.
These cabinet door locks come in different colors to merge in your decor beautifully without ruining the interior.
Jambinai Magnetic Cabinet Locks
If you love using magnetic cabinet locks that don't require any drilling or hard installation work, then Jambini will be your best tool. It uses a 3M adhesive, which can withstand the curious baby tugs, and you can open the cabinet doors using a key.
You will need only three minutes to put on every lock so you can easily install them at any time. If you worry about these child safety magnetic cabinet locks looking bad, then let us assure you they are barely noticeable. They will blend in with your decor without looking old-fashioned or weird.
The Good Stuff Child Safety Cabinet Latches
Good Stuff baby proof cabinets are made for busy parents who don't have time for the lengthy installation process of baby proofing a house. These cabinet door locks do not require any tools and can be attached within seconds.
You simply have to peel off the plastic cover with an adhesive strip then stick it on the clean surface of your cabinet. You can reach on the inner top part of the cabinet and press down the latch to open.
These child safety cabinet locks are good for moms who prefer the safety of their kids without ruining the interior of the house. As these locks go on the inside of the cabinet, you won't see them from the outside. This is important if you have expensive decor.
Read More- How to choose a stroller for your child?
Hurrise Magnetic Cabinet Lock
Hurrise is another one of the best magnetic cabinet locks which use adhesive and is suitable for apartment dwellers or people who cannot handle tools. With these, you don't have to make any permanent changes to the cabinets for using them.
It comes with a set of 16 locks and three keys, so in case you lose one, you have spare keys to open the cabinets. This is great for parents who struggle with keeping the keys safe in a designated spot.
You can place these locks on the inside of the cabinet so they are not visible on the outside and will not affect the appearance of cabinets.
Safety 1st Adhesive Magnetic Child Safety Lock System
Do you wish to keep your cabinets looking stylish and clean even after using a baby lock system? Safety 1st makes the locks completely invisible from the outside and works with a combination of strong adhesive and magnets.
You can use a yellow plastic template to align each lock perfectly on the sides of the cabinet. Peel off the cover and stick it on the cabinet surface without using any installation instructions or tools. To work it, you have to press magnetic keys on the outside of the door and pull it open.
We also love that you can easily disengage the locks when not required. This is perfect for when you have guests coming over and are consistently working without having your children in that area. Once done, you can put on the locks back with just a simple press of a button.
Also, every set comes with two keys for eight locks. Although moms do not require installing these locks, the screws are also included in the package.
Wonder Kid Safety Locks
Most cabinet locks come in two colors, but Wonder Kid is a little further and provides you with four color choices so you can find something to match your house decor. These are also available in small packs, so you don't get stuck with extra locks when you don't need them.
Small kids will stumble while trying to open these locks, but adults can easily open them using one hand, which is great for moms who have babies in their arms. The best part is these child safety cabinet locks do not need any special tool or adhesive to stick on the cabinets.
Read More- Peppy Parenting: How to Keep Your Spirits Up During the First Year
Movie Magnetic Cabinet Locks
Movie magnetic cabinet door locks come in a set of 10 locks with two keys which is great if you have a lot of cabinets that need to be protected. Having to rely on a single key is too much to ask of a sleep-deprived parent, which is why having an additional key is always beneficial.
These locks for baby proof cabinets are visible only on the inside of the cabinets, so you have nothing to entice a kid. Also, the kids will not be able to reach the locks, so they can't open them anyway. The best thing is these do not require drilling and use only adhesive strips to stick to cabinets.
Secure Home Sliding Cabinet Locks
If sliding locks are what you prefer to keep your cabinets secured, then you can try this one. The locks are smooth from all sides, so babies don't hurt themselves in the process of exploring the house.
Secure Home locks are not made to suit all types of cabinets; you can only use them to baby proof a thinner door handle and small knob. You just have to slide to open them with one hand without much struggle. Even grandparents with arthritis or other issues can open the locked cabinets easily.
As these locks slide over the handles, you will not see any drill marks or sticky residue when you don't use them. Also, these do not have any impact on the cabinet surface.
Discords Baby Safety Cabinet Locks
When you use a particular cabinet too often, then using Kiscords baby safety cabinet locks is the best option. You do not require any adhesive or drilling to attach these.
Kisco locks will not ruin the cabinet surface and are available in two colors to match the cupboards.
Parents can easily open them using a single hand; however, toddlers and small kids will not know how to use them. These feature double lock designs, so even the strongest kid cannot remove them. The knots on the cord will prevent your kid from taking off any tiny parts as well.
These baby-proof cabinet locks are made of nylon cord that does not stretch out. This benefits if your child has a habit of pulling the cord and letting go then getting whipped in the face.
Read More- Fun Learning Activities for kids at Home
Final Words:
Before you randomly start ordering locks online, take a walk around and count all the cabinets that require baby proofing in your house.
You will think that you require cabinet locks only for the ones with something not kid-friendly kept in them. However, you would also want to use locks for cabinets that you use for general storage. After counting the total number of cabinets, put up your order online. We hope this guide will help you choose the right locks to baby proof cabinets in your house.