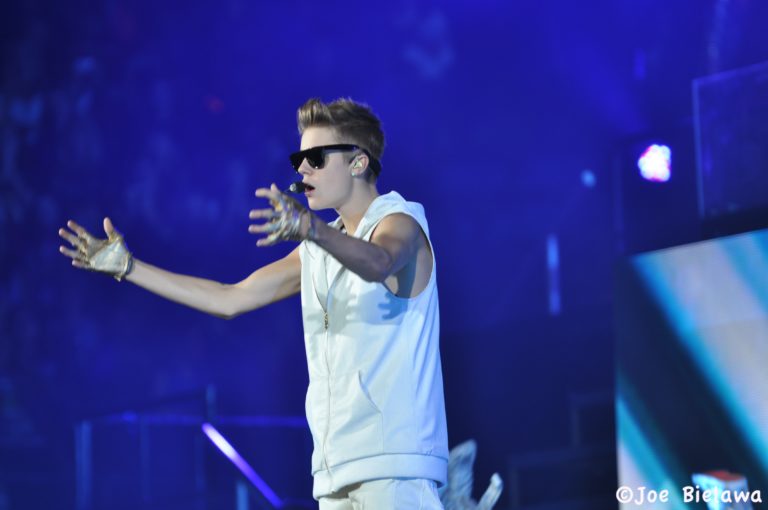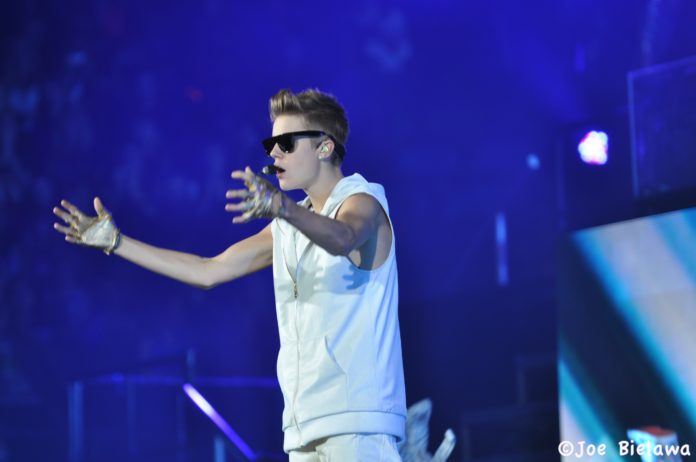 Are you a big Justin Bieber Fan? Here is all you need to know about the famous Canadian pop star. Justin Bieber is a Grammy Award-winning Canadian singer and songwriter. He is also known by the name of J-Beebs. JB, Kidraul, and The Beebs. He is considered one of the most powerful celebrities in the World. He is also one of the best-selling music artists in the World. He has sold approximately 150 million records.
He came to the World of music in 2009 at the age of fifteen. He has had varied hit albums and single he became a popular pop singer. He is known across the globe for his amazing talent in music.
Justin Beiber's Biography 
Justin Bieber was born on March 1 1994, in the London city of Canada. He grew up in Stratford, Ontario, and did his schooling from St. Michael Catholic Secondary School (2012). His zodiac sign is Pisces. He learned to play various musical instruments like guitar, piano, and drums.
He was raised by his mother, Patricia Mallette. His mother is an author, and father, Jermy Bieber, was a carpenter. Justin Bieber had a strong interest in music from a very young age, and he learned to play guitar, drums, and piano by himself. He had natural musical talent.
His mom used to record his videos of playing and singing songs. She posted them on youtube. It worked out really well for Bieber. A music executive Scooter Braun discovered Bieber when he saw his youtube videos, and Bieber was only 13 years old at that time.
Justin Bieber Career
Justin Bieber was discovered on Youtube. He was recruited by his manager Scooter Braun, who moved Bieber to Atlanta, Georgia, when he was only 13. He was later signed to Raymond Braun Media Group and Usher, and later to the Island Records in the year 2008. He quickly got fame within a few months, and he gathered many followers within a few months of the debut.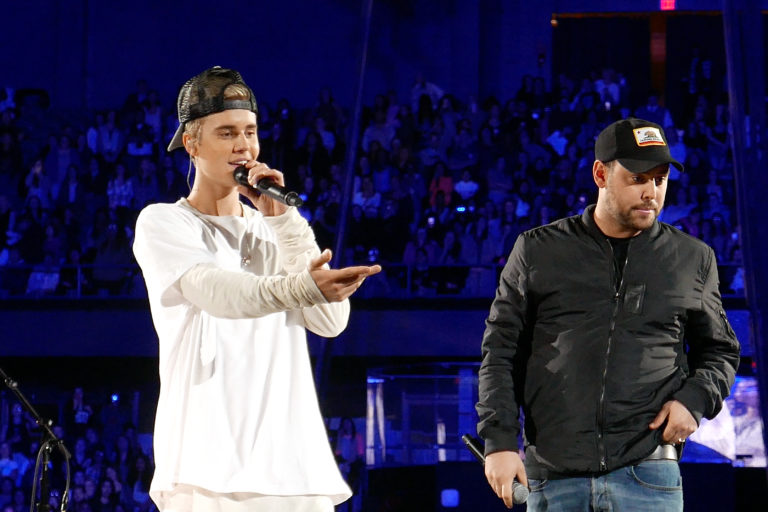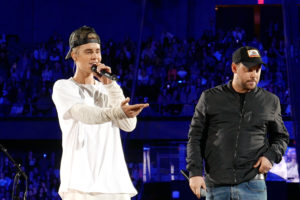 In 2009, his first single song "One Time" was released, and more than 135,000 copies of the song were sold. On March 23, 2010, his first debut album 2.0 was released, and it was at #1 spot on the Billboard 200. The album had hits by Bieber, "Baby," "Somebody to Love," and "U Smile."
In addition to songwriting and singing skill, Bieber also possesses exhilarating acting skills. In the year 2011, his first documentary film named "Never Say Never." In late 2013, the sequel of the movie "Believe" was released. Some of the latest movies of Bieber are Behaving Badly (2014), Zoolander 2 (2016), and Killing Hasselhoff (2017).
The fourth album of Justin Bieber "Purpose" was released on November 13 2015. The singles in the album "Love Yourself," "Sorry," and "What Do You Mean?" were at #1 on the Billboard Hot 100. In June 2016, the popular single of Justin Bieber "Cold Water" was released and it featured Major Lazer. Justin Bieber has appeared more than three times in the list of Forbes of the top 10 Most Powerful Celebrities in the World.
Justin Bieber Birthday 
Justin Bieber's birthday comes on March 1. He receives wishes and gifts every year from different corners of the World. On his 16th birthday, he received a New York Condo as a gift from his grandmother and mother. The worth of the gift was $1.7 million. After turning 16, he also received a new Lamborghini as a gift from rapper Sean P-Diddy.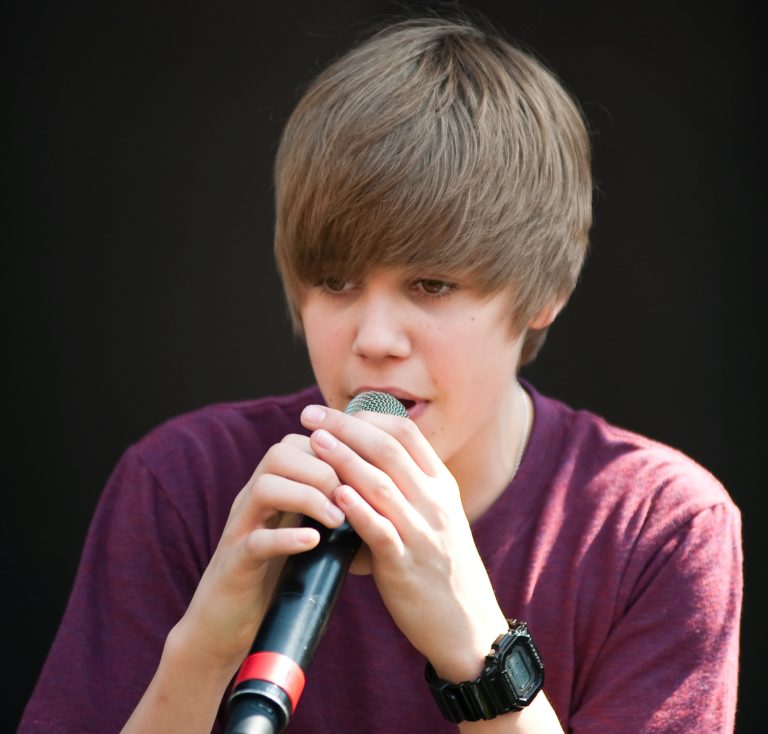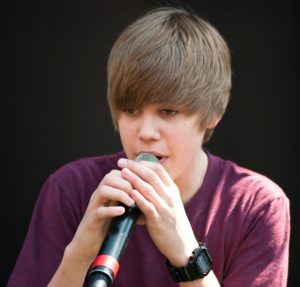 This year, the pop star turned 26, and he celebrated his birthday with his wife, Hailey Bieber. In order to celebrate his birthday, he went to Los Angeles with his wife.
Justin Bieber Mom and Dad
The pop star was raised by his single mother, Patricia Mallette. His father, Jeremy Biever, left his mother, to start a family with another woman. Justin had allegedly complicated relationships with his father, but he has maintained that he and his father are close.
In the year 2010, 16-year-old Bieber told Seventeen magazine that "I have a great relationship with my dad. When I was young, he taught me how to play some songs on guitar, like 'Knockin' on Heaven's Door' by Bob Dylan." Justin has a tattoo of a seagull, which he got in 2010. It was his first tattoo, and it matches his father's tattoo.
Justin told GQ magazine in February 2016, "I am a lot closer to my dad than I am to my mother. " After two months, Justin attended his dad's engagement party.
Justin Bieber Age
How old is Justin Bieber? On March 1, 2020, Justin Bieber turned 26. He is the same teen with floppy hair who came to the music world in 2009. That Canadia child is now a full-grown and a married man who is going to be 30 years old in four years.
Justin Bieber Height
When you look at the pop star, it is quite easy to get an approximation of his height, but you will not get his ideal height. So what is the height of Justin Bieber? The height of Bieber is 175 cm, which is 5 feet 9 inches. His weight is 66 kg, which is proportional to his perfect athletic body.
Justin Bieber Net Worth
How tall is Justin Bieber? It is evident that the famous pop star has collected worth of impressive figures in his career. He is one of the highest-paid celebrities in the World. Moreover, he is the youngest musician and pop star to hit monthly pay of more than $50 million. According to Wealth Gorilla, the net worth of Justin Bieber is $285 million as of 2019.
Music and YouTube contribute to significant portions of the net worth of the Canadian pop star. Other contributors to the net worth of the Beiber are his business (fragrances and merchandise), films, and endorsements. He owns varied mansions and a collection of luxury cars. He donates millions of dollars to AIDS and children charity.
Justin Bieber Girlfriend
Justin Bieber has had 20 relationships before his marriage. The handsome pop star has all that is needed to impress any woman in the World. He has attracted some of the most beautiful celebrities and women in the entertainment industry with his striking appearance.
The pop star dated Sophia Richie, Youvana Ventura, Tati Neves, and Scarlet Leithold.
Selena Gomez
Justin Bieber dated the sensational American actress and singer Selena Gomez for three years (2010-2013). The couple reunited several times after the breakup.
Sofia Richie
At the age of 17, Bieber dated Sofia Richie, daughter of Lionel Richie. She was one of Bieber's youngest girlfriend of Bieber. The relationship was not easy for the couple as they had to face a lot of abuse from fans, which led Beiber to turn off the comments on his Instagram page.
Hailey Baldwin
Hailey Baldwin is another lady with whom Beiber has pictured a lot. The couple always looked very close in their pictures.
Kendall Jenner
Jenner and Beiber have maintained the status of just friends, but there were sparked dating rumors of the pair.
Yovana Ventura
There was a time when Beiber posted a lot of photos of Youvana, and then she simply disappeared. The pair was rumored to be hooking up, but this is definitely over now.
Shanina Shaik
Justin and Shanina dated for a short time. Justin was proud of taking the model to date, but the pair have not been seen together much.
Barbara Palvin
Justin and this Victoria Secret's model were rumored to be hooking up after they were tweeting each other. They were spotted hanging out on varied occasions.
Miley Cyrus
The rumored affair of Miley and Beiber is the weirdest one.
Adrina Lima
Adrina and Justin were rumored to have hooked up in 2014 in Cannes.
Justin Bieber Wife; Justin Bieber and Hailey Baldwin
Is Bieber married? Who is the lucky lady? Anyone who follows Bieber would want to know who the singer is finally married to? At present, Beiber is married to model Hailey Baldwin.
They were friends for a long time, and after years of breakups, they gave shape to their relationship. The couple got engaged in July 2018 and got married in September 2018. Following his marriage, Justin has initiated the process of getting US citizenship.
On September 30, 2019, the couple held a large marriage ceremony at Montage Bluff in Bluffton, South California.
Justin Bieber Albums and Songs
Debut Album of Bieber, "My World, hit the stores in November 2009, and it sold more than 135,000 copies within a week. Beiber released "My World 2.0" i2 2010, which led to an increase in his fan base. In 2011, he released "Never " with a holiday album. In the same year, he released "Under the Mistletoe." In 2012, he released the album "Believe" which sold 374, 000 copies in the first week.
In the year 2015, Bieber made a comeback with "Purpose," and it became his fifth million-selling record in the United States in the year. In February 2020, the artist released "Changes," and he became the youngest artist to have seven albums in the top spot of Billboard Hot 200.