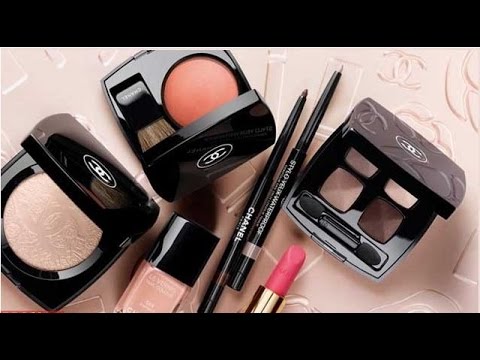 Good quality makeup means a flawless base. Here is a list of Best luxury Makeup Brands in the world. these brands come rank top in the list. These are some of the brands that are loved by makeup artists and professionals all over the world.
Chanel
 Coco Chanel found this French Company in 1909, one of the most luxurious makeup brand. Chanel is known for its superior quality and excellent products. The brand offers an elite and exclusive range of products. The products are highly reliable. The brand is also associated with other fashion products like high – end bags, fashion accessories, shoes, and makeup products. Chanel products are available at some of the best showrooms like HARRODS, Hudson's Bay, and Bergdorf Goodman. 
Elizabeth Arden
Elizabeth Arden is the founder of the brand. She was the first woman to come in the Time Magazine cover photo. The brand is famous for its Lipstick and Mascara range. The Company offers an exclusive range of cosmetic and makeup products. The brand is loved by women all over the world since world war 1. Elizabeth Arden offers the best quality and luxurious makeup products to the customers.
MAC 
MAC was founded IN 1984 by Frank Toskan and Frank Angelo in Toronto. MAC is one of the top five expensive makeup companies in the world. This brand is primarily designed for makeup artists and professionals. This brand is loved worldwide because of its huge variety of products. This is one of the most authentic and reliable brands. It provides a variety of lipstick, lip-gloss, and all types of foundation, and eye makeup, which makes the brand exclusive and motivates women to experiment with bold makeup looks. Learn best MUA tips
Estee Lauder
Estee Lauder was founded in 1946 and is a parent company to MAC, Bobbi Brown, Smashbox, Clinique. Estee Lauder and Joseph Lauder are the founders of the brand. The brand became famous because of its inclusivity of skincare range and was the first to include skincare products for men. This brand is renowned for its High End and expensive products. The Company features a vast range of skincare, makeup, Haircare, products and fragrances. The brand is famous for eye makeup and lipstick.
Smashbox
Smashbox is the first makeup brand to be tested in the studio environment and lights. Dean and Davis founded the brand. The brand is famous all over the world now. The product is formulated using a special oil which is expensive and raises the cost of the products. The brand is loved because of its quality and flawless finish.
 Read More:- Best Rainbow Highlighter To try This Season