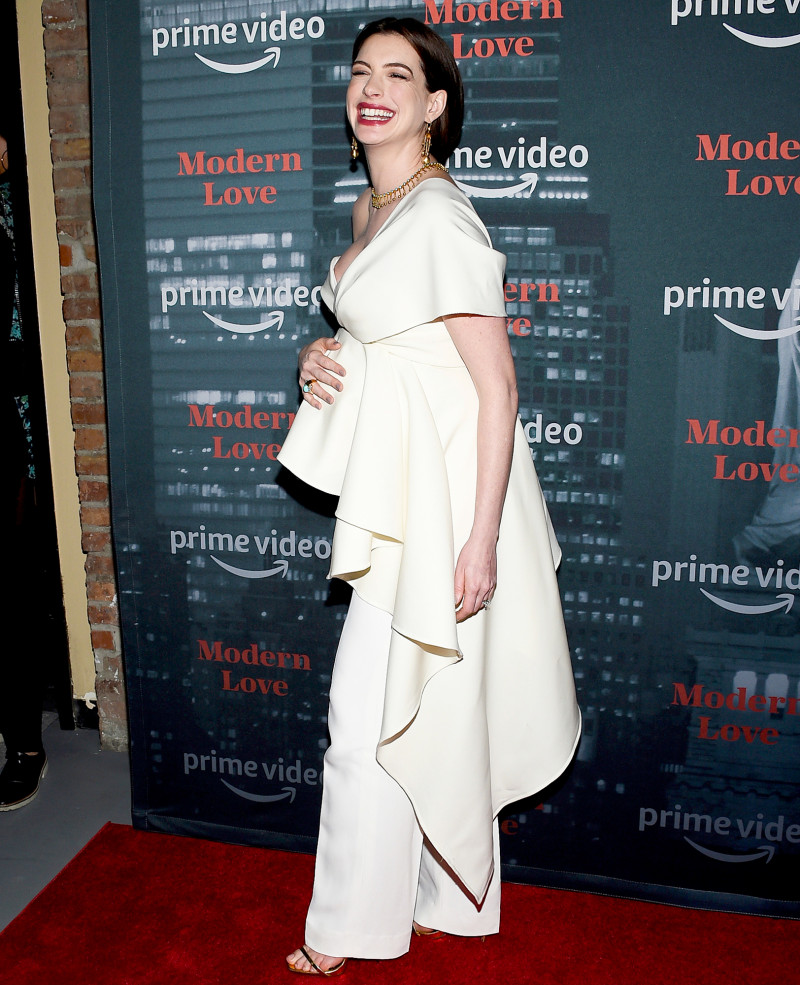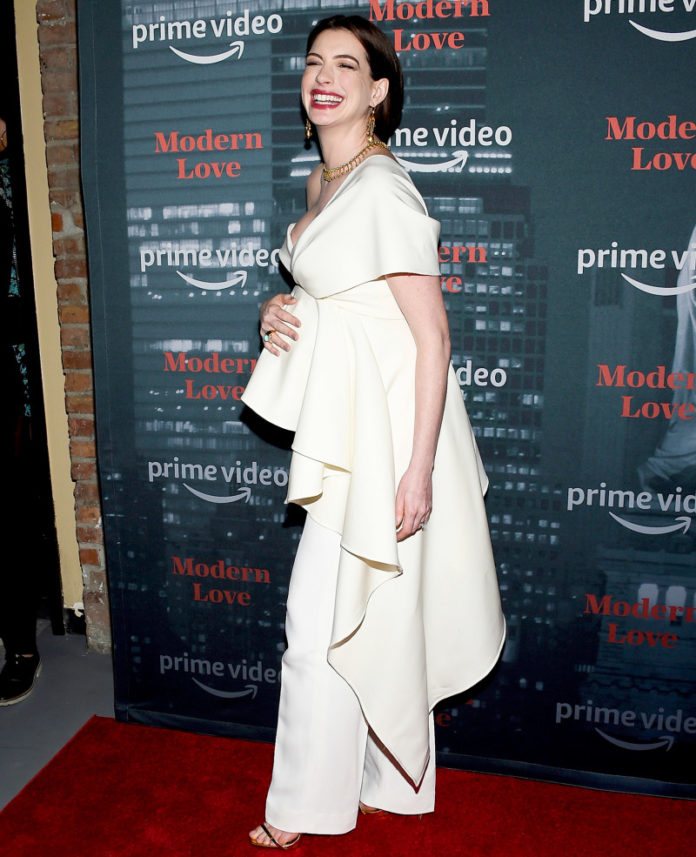 Anne Hathaway amazed the red carpet of 'Modern Love' an Amazon original series in a two-piece outfit of ivory Oscar de la Renta. The 36-year-old American actress is expecting baby no. 2 with her husband Adam Shulman, knows very well how to stylishly dress her baby bump. Hathaway shows her baby bump in stunning designer outfits on red carpet.
Hathaway shows her baby bump beautifully in her chic pregnancy style at the reception of the premiere, which was organized at the Modern Love Museum in New York. Her cream-coloured maternity blouse with a single sleeve and tiered bodice flawlessly snuggled her baby bump.  With the blouse she donned white trouser having a single crease on each leg.
With the dress, Hathaway shos her baby bump in dazing dress and wore jewellery if Kentshire Galleries which comprises gold and turquoise necklace with gold earrings. She completed her look with David Webb's turquoise and diamond ring. Adir Abergel, the famous celebrity stylist, did her hair, and her makeup was done by makeup artist of Chanel Kate Lee.
During the premier, Hathaway told Extra that "Kid feels great today, so I feel well." She further told that "Today's a good day. Some days you wake up, and you are like, Really that's my face? You kind of feel carved from butter."
Hathaway looked glamorous in her fuchsia lipstick, gold jewellery, and strappy heels. While posing for the pictures, she rested her one hand on her growing belly, which made her look more complete and beautiful in her photos.