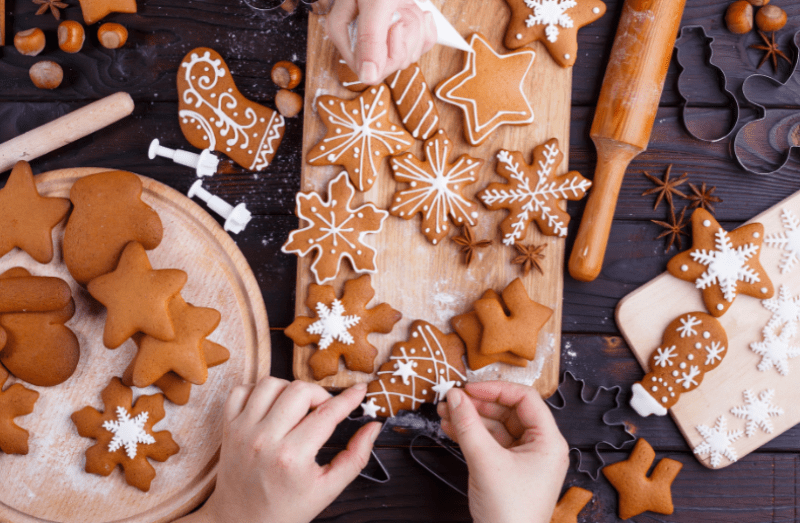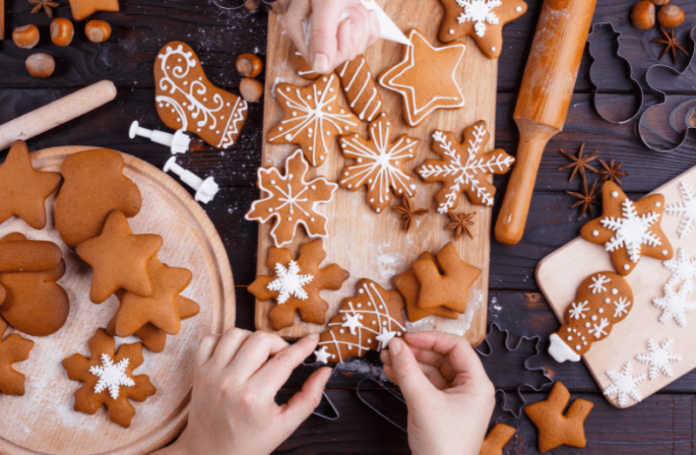 Do you like to eat cookies but can't eat them because you are health conscious. Everybody has cravings for some or other thing, and your seem to be cookies! Now you do not need to worry. You are on the right page, searching for the right thing. There can be healthy, low-calorie cookies as well. Now the question is, how? Think about adding healthy ingredients instead of ingredients that are fully loaded with high fat and calorie. For example, adding dark chocolate instead of normal chocolate in a chocolate cookie or adding actual fruits instead of the essence in a cookie. These small things can make a healthy, low-calorie cookie. Here are some of the names of cookies that are healthy as well as easy to cook.
Nutty Shortbread cookies
Healthy oatmeal cookies
Fruitcake cookies
Green tea Cookies
oatmeal-Pecan cookies
Keto peanut butter cookies
Pumpkin- cherry breakfast cookies
Sugar cookies remake
Zucchini chocolate chip cookies
Carrot cake Oatmeal Cookies
Here are some easy, healthy cookies recipes that you would like to bake at your home.
Nutty Shortbread Cookies
We will use nuts in the place of flour to make these cookies to get the slightly crumbly and buttery texture. Also, you need to take care of the thing that these cookies will continue to heat even after you take them out from the oven because of the baking sheet, so shift them to the wire rack to avoid over-browning.
Step1. Take a medium-size bowl. Mix vanilla, granulated sweetener, and butter until appropriately blended.
Step2. Prepare dough of ground hazelnuts, almond flour, and salt.
Step3. Roll the kneaded dough into 2 inches cylindrical rolls and then wrap them into the plastic. keep it into the fridge for 30 minutes, until it becomes firm.
Step4. Now it's time to pre-heat the oven to 350°F with parchment paper and grease paper with light butter.
Step5. Now, unwrap the chilled cylinders and cut them into 18 cookies. Finally, it's time to put the cookies on the baking sheet.
Step6. Bake for 10 minutes, until it is firm and changes to light brown colour.
Step7. Allow the cookies to cool down for 4-5 minutes on the baking sheet and then shift it to the wire rack to cool it completely.
This is one of the easy, healthy cookie recipes which will give you healthy, low-calorie cookies to eat.
Healthy fruitcake cookies
Oh wow! This takes the most exciting part of the grandma's cookie, the dried fruits, and turns it into an on-go-treat.
Step1. Take a large bowl, mix flour, baking powder, and salt.
Step2. Take another large bowl. Beat sugar and butter using an electric mixer for 3 minutes until it becomes fluffy and light. Now beat an egg in it and then add vanilla too!
Step3. Now mix pistachios, candied citrus, and dried cranberries
Step4. Shape the dough into thick logs of 2 inches each. Now wrap them and flatten them into oval shapes. Finally, freeze it for 20 minutes.
Step5. Preheat the oven to 350°F. Place the cookies on the prepared sheets.
Step6. Bake the cooking for 10-15 minutes, rotating the sheet after half time until the cookies become light golden-ish brown from the edges. Let the cookies cool on the sheet for4-5 minutes and then transfer it to the wire rack to let it cool down completely.
Green Tea Cookies
Well, keep this healthy, low-calorie cookies recipe a secret because many of your friends and relatives are going to ask you for it. This recipe will give your shortbread cookies a different texture of taste.
Step1. Take a medium-size bowl and mix flour, green tea powder, and salt.
Step2. Mix butter and sugar on low speed using an electric mixer. Add the dough mixture and mix it until the dough combines all the ingredients. Divide the dough into 2 pieces and after, place each section of 1 ½ inch thick log on the plastic wrap. Now keep them in the fridge for at least 30 minutes.
Step3. Pre-heat the oven to 350°F. Cut the dough into pieces that are ¼ thick in inches. Bake until the dough is cooked enough and the edges too. Let it completely cool on the wire rack sheet.
Step4. Dip the half cookie into the chocolate syrup and let it set.