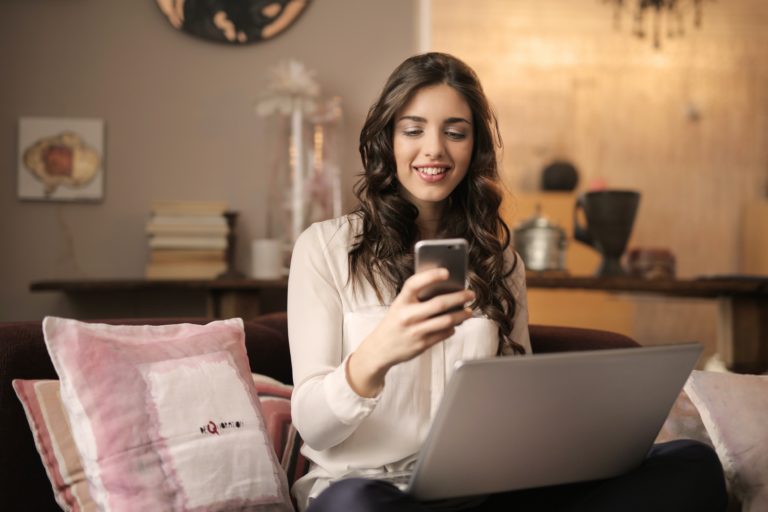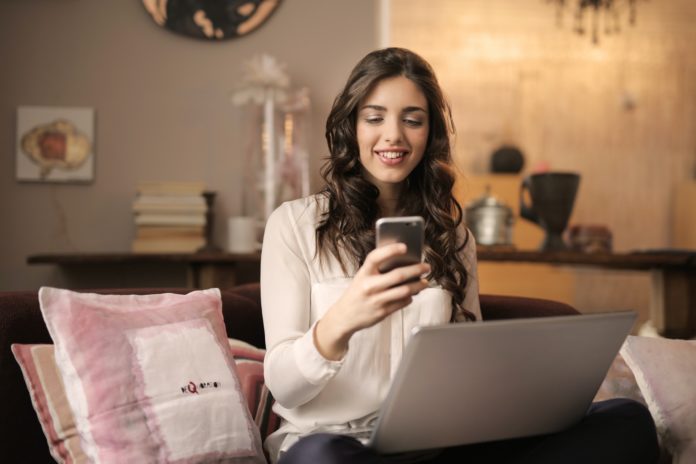 E-commerce has made shopping so much easier. Almost everyone wants to expand their business and get enrolled in the e-commerce marketplace. Meesho online shopping is a great e-commerce platform to start or expand your existing business. If you want to become a Meesho seller, keep reading this post.
What Is Meesho?
Meesho is an online business platform founded by Vidit Aatrey and Sanjeev Barnwal in 2015. The office is headquartered in Bangalore. Both the founders have graduated from IIT Delhi and got investment from Facebook to become the first-ever Indian startup receiving investments from Facebook.
This social channel is a selling platform and is different from other online marketplaces. It allows you to start a business using social media apps instead of seller portals. By making a Meesho seller account, people can easily sell products from the comfort of their homes.
What is Meesho Seller Panel?
E-commerce has brought a major revolution in the way shopping is done now. Almost everyone is trying to expand their business online, and we bet you have thought of it too. Did you ever think of selling through an already existing channel? Meesho online shopping brings a different concept of reselling. Meesho is a first-of-its-kind app that allows users to sell their product on social media apps used by people. The Meesho seller panel has more than one crore resellers.
Meesho seller login and registration is fairly easy and quick to do. Meesho app allows independent individuals and businesses to start their online accounts using social media apps like Instagram, WhatsApp, Facebook without any investment. Meesho seller panel is the right option if you wish to sell your products online.
As Meesho is an online reseller, it has catalogs products into different categories like home, kitchen, clothing, accessories, etc. you can even list your open products by enrolling to create your Meesho seller account. Users will have to download the application, choose a category and broadcast the products among their social groups.
One interesting thing about Meesho is that the reseller can decide the price of the product. Once you have shared the products on a social app, anyone interested in buying the product can decide your own price. Profit margin is calculated on selling price. Selling on Amazon is a completely different experience than selling on Meesho.
Customers will not even know that they are purchasing products from Meesho seller central. You will decide your own selling price and profit margin. After Finalizing the deal, resellers can place orders on Meesho on behalf of customers by providing an address and business name that the customer will view. You also get attractive commissions if you reach the sales target.
If you wish to become a Meesho seller and learn the account login process, then keep reading.
Meesho Seller Registration Process
Users that are pre-registered on Meesho can directly login to their seller account. If you have not registered on the Meesho seller app yet, follow the below-mentioned steps.
Step1: List products on Meesho
If you are a seller, you can list your product on the Meesho app. If you are a supplier, then enroll for the Meesho seller panel by visiting the official site and filling the form.
To register on the Meesho seller panel, you will need:
GST Number
PAN Card
Business account
If you want to start your business now, you can also be a part of the Meesho reseller program. You have to simply select a catalog and share it on different social channels, product information and pictures, and size, color, and delivery date.
Step2: Start receiving orders
After you have successfully enrolled into a Meesho seller account, you can start selling. There is a huge pool of potential customers on social media these days. After completion of the Meesho seller log in, you can start receiving orders instantly.
Step3: Delivery of products
After placing an order on the Meesho app, the officials will come to receive the order. Meanwhile, the seller has to pack the order and keep it ready. As a seller, you do not have to worry about the delivery of the order. Meeshop follows a safe delivery service, and theory ensures that the products reach customers.
Step4: Receive quick payments
Meesho provides online as well as offline payment modes. After placing the order, resellers receive a margin when the payment is received from customers. If there is any issue in payment, Meesho seller support will clear out queries of bo0th sellers and resellers.
Benefits of Registering on Meesho Seller Support
Brand Identity
People who would want to start a business with Zero investment should definitely register on the Meesho online shopping app. As a meesho reseller, they can select the products that they would want to sell and share them on different social channels to friends, family, and other people. They can also set their own selling price and decide the profit margin.
This way, Meesho resellers get full authority to choose a business address and a brand name which will be viewed by customers after receiving the orders. Customers will identify you by your business name and not as a Meesho seller.
Huge Customer Base
Nearly all our friends and family members are on WhatsApp, Instagram, and Facebook nowadays. These applications are becoming a major part of people's lives. Using Meesho, you can target a wide audience pool.
Once you enroll in the Meesho seller panel, resellers will sell your products and help you reach the maximum audience while maximizing your sales. You simply have to register on the Meesho seller account, and the rest will be taken care of by the Meesho team.
Simple and Hassle-Free
Meesho has a very simple and user-friendly interface. For sellers who do not wish to be involved in the hassle and simply want to keep the business running, Meesho is the right platform for them. Meesho sellers have to list items on the app, and the remaining work will be done by resellers and teams.
It is hassle-free and simple to manage your business. Customers place orders; orders are processed and managed, and then delivered to customers. Sellers are given timely payment for their products. Overall the process is hassle-free and quite simple. m
Quick & Secured Payments
Meesho offers both online payment options as well as an offline cash payment mode on delivery. The payment gateways are secure and quick on Meesho. They provide resellers numbers in case there is any query at the end of customer and seller.
If you have an online payment mode reseller gets their margin within the next two days. In case the payment was done offline via Cash reseller gets margin payment after it is received from the customer. The amount is processed in the reseller's account within 1-2 days.
Delivery Support & Easy Returns
The delivery process of the order from the seller's place to the customers is handled by the Meesho team. Items are picked up from the sellers and are delivered to end customers with the name of the reseller's business and address. The delivery process is convenient and quick across India. Sellers just have to keep the product ready to dispatch, and Meesho will handle the rest.
If the customer doesn't like the product and wants to return it and claim a refund, it can be done easily as well. The Meesho app also manages the return of the pickup order.
Final Words
Meesho is a great online shopping and selling platform. If you wish to start your business and expand it online, becoming a Meesho seller via a panel is fairly easy. You can easily sell your products online through social apps, get them delivered to customers, and drive payments by simply sharing product pictures and information online. Now that you know the simple steps of Meesho seller account registration, what are you waiting for? It's time to become a Meesho seller now and earn huge profits.