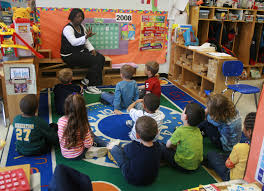 Is your child ready to head over to a pre-school next year? Finding the right pre-school for your child can be an overwhelming and daunting process. A preschool is a place where your child's learning and early childhood memory will be created. It is important for a child to have a positive relationship with the preschool.  There might be plenty of preschool in your area but which is the right one for your child? Finding a quality preschool is challenging. It is always a good idea to start early with your research and application because often there is limited space in schools. Wondering which is the best preschool near me? Here is a list of things to look for and questions to ask to shortlist the best school for your child.
What is Preschool?
Preschool is commonly known as nursery school or pre k. it is a facility to provide early childhood education to the kids until they cross preschool age and start going to kindergarten. It is not mandatory to provide preschool education to the kids and most of these are only private organizations. Parents need to pay the expenses for preschool and find a suitable property for their kids.
How to choose a  preschool for your child?
A child's experience is shaped by the teachers, school environment, and the policies the preschool runs on.  It is essential to know how teachers are incorporating and interpreting the philosophy into their teachings. There are several factors that affect the decision like preschool cost, distance, facilities provided, timings, and many more. You can schedule a tour of the school and talk to the teachers this will help a lot in making the final decision.
Read More-Five Practical Ways To Teach Children Growth Mindset
When you visit the preschool pay attention to these 5 key aspects:-
Teachers
on your visit try to get a look at how teachers interact with kids. You would want a positive and enthusiastic teacher for the kids. A teacher should be happy and always in good spirits when around the kids. He/she should not just stand and play
lifeguard but should always try to connect with the child. See if the teacher is engaging and if the environment is language-rich. The teacher should always ready to answer a child's curious questions and not ignore them. A nurturing teacher creates a good bond with the kids. They should not be scolding and yelling at the kids.
The environment
You will obviously find a clean and orderly environment in the school on a planned school tour. The school should not look picture perfect. The place should look like children actually enjoy and play there. Check for materials that can be easily accessible to the kids and they can easily put away.  
Try to sit on the ground close to see the classroom environment from a kid's perspective, if the items are easy to reach, is the furniture and decoration kids-oriented? You would want to see if the children have some ownership of the environment and create items that are displayed in the building and classrooms. The art and classroom should yell a big invitation to play for the kids. Check if there are hands-on exploration spots, dress-up, building blocks, art, and V Zoo books for preschoolers. Are they taught preschool songs? The place should have a balance of quieter and louder places. It should also have enough space for big movements like a playground.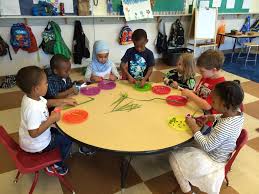 Don't forget to check the bathroom facility. In preschool-age kids are newly potty trained and using a public toilet as a newbie is a big challenge.  The bathroom should be as close to the classroom as possible. Is the sink and toilet at an approachable height for the kids?
Can children use the bathroom whenever they have to? Feel the environment, how does it sound? Are the sounds happy, and of buzz interacting kids? Inspect if the environment is too loud or too quiet for your child's comfort level.
Your child
The the most important thing is to understand your child. What kind of environment is your child comfortable with? What makes him/her happy, nervous, and uncomfortable? Does your child like more freedom or structure? Do they crave long spans of creativity or big body movements like running, jumping, climbing? What will be the challenging part about preschool for them?
Will the separation from you difficult for the kid? Will they be able to make friends? Do they follow instructions easily? It is necessary to recognize your child's personal behavior and tendencies to recognize the best-suited school for them because sometimes the most raved school might not be a good fit for your kid.
Other kids at school
see how the other kids at school interact with each other. It is normal to have mild conflicts but how is the teacher addressing the conflict should be noticed. You want to see children building their social skills instead of fighting. They should learn sharing practicing play turns and inviting other kids to play. The way kids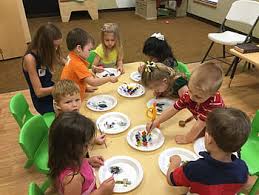 interact tells a lot about the social skills being taught. See if children love the teachers or comply and avoid them out of fear? Are kids active in the class or just listen? Pay close attention to kid's behavior, role, and discipline culture in the classroom.
Location of Preschool
As a parent you will go anywhere for your kid's growth and well-being but commuting twice a day for pick up and drop to preschool doesn't make sense. Choosing a school based on a reasonable location is not a selfish consideration. Social skills and making friends will be your kid's top priorities in preschool but you would want to find a school where the kids will be more likely to be together with new friends and can continue the friendship into further schools.
Some questions to ask at your school visit:-
Do children work together in a group or individually?
How long is the playtime?

How the information is communicated to parents?
How will the child's emotional issues be addressed at the school?
What are the discipline policies in school?
Is the school accredited?
How parents are involved in school activities?
What is the illness policy for kids?