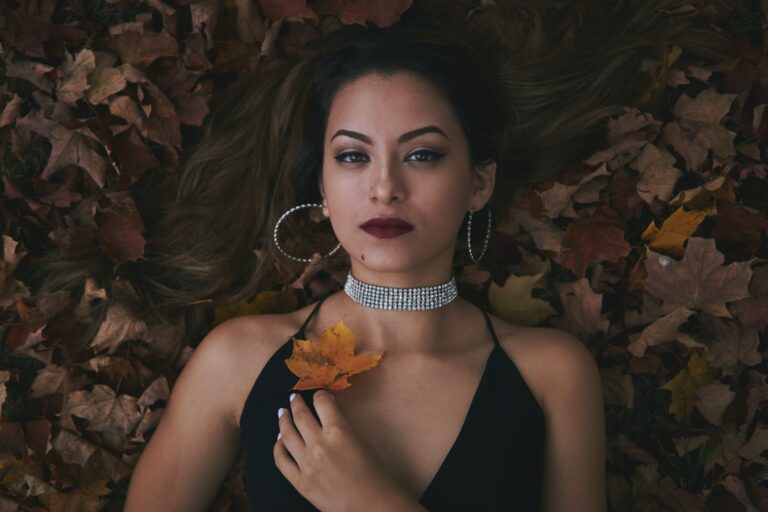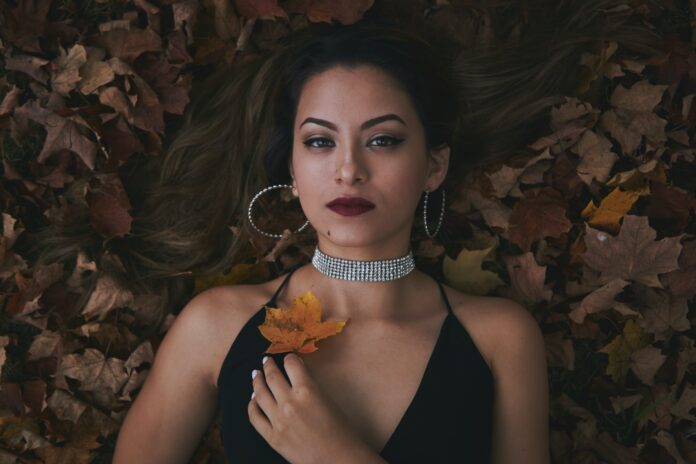 Dining out is a great way to spend time with loved ones and make new ones. Drinks or coffee dates are OK for the first date, but if you're meeting up with someone for the second or third time, you'll want to bring out the food. You'll always look your best when you're prepared with a selection of attractive dinner date outfits to choose from, regardless of how often you go out.
How do you know what to wear to restaurant? For a restaurant's dress code, what should you keep in mind and how can you look your best? Check out the following tips for helpful fashion advice and wardrobe inspiration.
What Should I Wear to a Restaurant: Fashion Tips and Outfits
If you want to look your best on a dinner date, you should always start by thinking about the
venue, vibe, and time. Have a big event coming up and want to dress up? Great. You'll look and feel your best in a confidence-boosting dress and high heels. Going on your first date? In either flats or kitten heels, a stunning top and jeans are always a sure bet for success. In the colder months, a sweater dress and delicate jewelry are a safe bet.
In the past, dressing for a restaurant supper meant donning the most costly, formal, and branded clothing you could find. Branded clothing is still a good concept for a fashionable ensemble. Dressed up with a Chanel bag and Saint Laurent shoes, a woman always seems to be well-dressed and expensive. Be careful, though, that you only wear authentic clothing and not a knockoff from a department store. Use LegitGrails' authentication guidelines or legit check services to ensure that your purchases are real.
So, every lady needs to put in a lot of effort before going out to dinner. In the article, we put together key tips and outfit ideas to help you make the right choice.
Options of Dress Code of a Restaurant
If deciding what to wear on an ordinary day wasn't difficult enough, you now have the added challenge of determining the difference between "casual chic" and "festive cocktail dress." When choosing an attire, it's important to consider the restaurant's event and dress code. Generally speaking, you have three basic options for dressing professionally: business casual, casual- elegant, and formal. It can also be casual sometimes.
Casual
The term "casual dress code" refers to attire that is both casual and comfortable, yet nonetheless presentable and appropriate for the workplace. If you're going out, dress up a little more than you normally would for casual clothing.
Women
Skirt with a blouse
Sundress
Short skirt with a turtle neck
Jeans or cargo pants
Shorts (if appropriate climate and occasion)
Polo shirt and trousers
Men
Trousers with a shirt
Shorts (if appropriate climate and occasion)
Jeans with a turtle neck or a jumper
Smart sneakers or loafers
Business Сasual
When we say "casual business wear," we're talking about anything besides your best suit and a button-down shirt. Dresses and seasonal sports jackets can be included in this dress code.
Women
Dress
Blouse, shirt or a sweater
Skirt or trousers
Men
Casual or dress shirt, or a polo shirt
Blazer or a smart jacket
Trousers
Loafers and socks
Casual Elegant
Dressing in a way that's both formal and informal is called a "casually elegant" dress code. This is a great option for after-work networking (or socializing), charity events, or a lovely meal out. Women
Skirt with a dressy blouse
Midi or maxi dress
Pants suit
Jeans with a turtle neck
Men
Blazer or a smart jacket
Casual or dress shirt, or a polo shirt
Tie (if appropriate)
Formal
An office dress code is more formal than a formal dress code for a restaurant, although it is still less formal than a formal dress code for an event. Remember to dress more formally if the event begins later than six o'clock in the evening.
Women
Cocktail or afternoon dress
A "little black dress"
Long skirt with a blouse
Men
Smart suit
Dress shirt
Jacket with a tie
Leather smart shoes with black socks
Outfit Ideas for a Fine Dining Restaurant
It's the perfect occasion to dress up and bring out your most luxurious clothing pieces from the back of your closet. This novelty doesn't seem to be wearing off just yet, though. The following are some of the best dinner outfit ideas for a fine dining restaurant:
Blouse + Jeans
For a look that's charming but casual, you can't go wrong with a contemporary puff-sleeve blouse, straight-leg jeans, and a pearl-adorned bag.
Dress + Jacket
Change off your sandals for a pair of tall leather boots while dressing for autumn in your favorite summer dress and pair it with a jacket. You can wear it to the office or when your friends get together for supper in a matter of minutes. You can also wear trainers, which may make it more casual, but high heels can produce an exquisite casual ensemble.
Midi dress + Accessories
In the spring and summer, a romantic midi dress is ideal for a date night with your significant other. To complement the pattern without detracting from it, use strappy shoes and a set of bold earrings.
Cardigan + Skirt
Cardigans and skirts can be worn for any occasion, whether it's casual, semi-formal, or professional. Silk skirts and knitted cardigans are in high demand right now. They are appropriate for both hot and cold weather.
Suits
A bralette and wide-leg slacks are ideal for the beach but make it more difficult to go out to dinner in the city. A possible answer? You can dress it up with shoes or keep it casual with sandals and an on-trend shirt jacket worn open.
Mistakes to Avoid in Restaurant Dress Code
Going out to eat with family, friends, or loved ones is usually a joyful and exciting experience. A clothing code that expresses these thoughts is undoubtedly in order. The clothes you choose to wear might have a good or bad impact on your experience. To begin with, you need to be aware of the following strict clothing regulations to avoid at all costs:
Oversized jeans and sneakers
You may be tempted to wear a baggy shirt, oversized trousers, and shoes to dinner with your pals. You may think you're simply going to have fun and not impress anybody. As a woman, you should always look nice, no matter the situation. Avoid this gaze in public and restaurants.
Non-complimentary color combinations
There are wiser ways to dress casually. Wear dark, form-fitting jeans. This accentuates your body and legs. Tight, tucked-in tops compliment the upper bodies. Wear white, pink, or red for
the top. Supper with friends may encompass many hours of additional activities. Choose flats over heels.
Graphic T's
Plain T-shirts are excellent, but ones containing incendiary phrases or imagery may be best left at home. All clothing with slogans should be avoided.
More Fashion Tips
Making a statement at a dinner party is a big accomplishment for any girl. It's a dream come true to be the center of attention and to have everyone's eyes on you. However, coming up with fresh looks and trends regularly may be a real challenge. Then there's the problem of having your style stand out, particularly if you're out with a beautiful group of women. Following tips can help you stand out from the crowd:
Give yourself a little glitz with this dinner party. Wear a sequined shirt with a simple black top to create a stunning outfit. Style your hair in loose curls and accessorize with glittering earrings to complete the look.
Put on something that flatters your figure. Keep things basic and don't add any extras. This evening, let your innate beauty take center stage.
Elegant and subtle, this style is ideal for any dinner party. Your sequenced skirt will look great paired with a simple shirt and a beautiful antique necklace. You're set to make a statement with high heels and a sophisticated handbag.
We really hope that you find these pointers helpful! When in doubt about what to wear to restaurant, follow the restaurant's lead and rely on your own judgment. And, most importantly, have a good time!