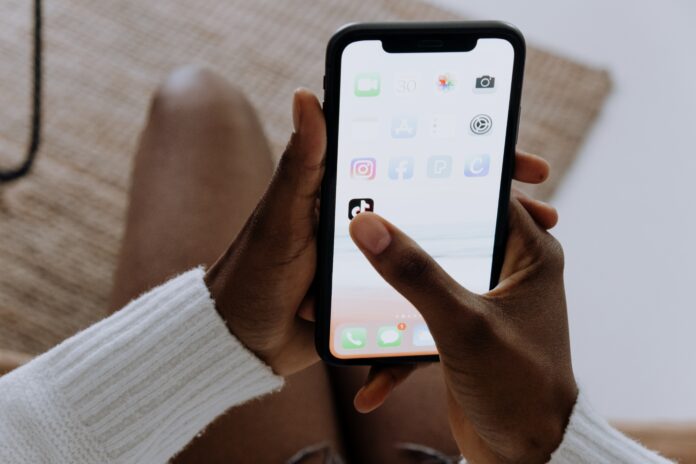 Have you ever seen anybody gaining popularity through Tiktok? Do you also want the same? If yes, then you are in the right place. To gain popularity on social media, one must have an audience to support. So, here in this article, we will discuss how to get followers on TikTok.
As you have seen, the COVID pandemic left people inside the house, even though TikTok first came into use in 2016 and became popular during the pandemic.
Tiktok, a social media platform, has made it possible to get popular in a very short time. However, everyone does not know the strategies to gain followers, and it raises many questions, like
How to become popular on TikTok?
How to get followers on TikTok?
How to get more likes on TikTok?
And many others.
There are several ways of getting followers on TikTok. You can get through Apps; you can purchase followers and many more. However, natural growth on social media has its own advantages.
So, here we will discuss every doubt briefly:
Guidance of experts to gain followers on TikTok
Here we have mentioned some simple strategies to gain followers on TikTok…
1. Enhance the Target Audience
If you are in touch with TikTok, you have heard the word "Target Audience." It is the group of people who like your content and support you naturally. As there are around 800 million monthly active users on TikTok worldwide. Undoubtedly, it can make you popular overnight if you have the talent to impress the audience with your skills.
Identify your target audience and then make efforts to attract them to your profile. Choose the content which impresses people to follow and support you. As there is no limit to content, so does the audience. Only the USA has over 100 million active users on TikTok.
Suppose you have followers and an audience in the age group 13-25. In that case, it might be good to attract them by making funny videos, educational videos, hobby videos, or something adventurous.
2. Cross-promote your videos on other social media platforms
If you are active on other social media platforms like Instagram, Twitter, Facebook, etc., and have a huge following list, then it would be a benefit for you. Whatever you post on TikTok, share it on other social media platforms, and also mention the link of your TikTok profile over there. This strategy can attract an audience to TikTok.
Posting on platforms like Quora and Reddit might help you to enhance your followers on TikTok as it is used by several popular influencers and gets the desired results.
3. Use trending hashtags
Every day you see something new trending on social media platforms. Don't forget to use relevant and trending hashtags in the post. It increases visibility on major platforms like Instagram, Twitter, and Facebook.
You might have a question: How to use Hashtags in posts?
Here we will provide you with some guides,
Choosing a random hashtag does not make you visible on such platforms. Try to use relevant hashtags that suit your video content and the brand. Irrelevant hashtags might increase the random traffic that will be of no use.
Try to create hashtags that the audience can use and make you visible on TikTok every time.
Relevant hashtags enhance your engagement on TikTok. Use a relatable hashtag in your post's caption.
4. Know the peak hours
Like other social media platforms, TikTok too has a peak hour. It is the time during which a vast number of people are active. If you post during peak hours with a relevant hashtag, it might be possible that your video spread like a wildfire.
Tiktok analytics offers a pro account where you can get a peak time to post their content at which more audience is active. This strategy brings a vast audience to your profile and ensures high chances of getting viral.
Also, you can repost your old video content with the highest number of likes and shares; it will engage more audience with your profile.
5. Create TikTok duets
Initially, if you have fewer followers on TikTok, you can create duets with tiktokers who have the same range of followers as you.
Even if you are new to TikTok, you can collaborate with anyone, and it helps your partner view your video content. If they like your content, they surely follow you, and this strategy makes many followers visit and follow your profile.
Some Frequently Asked Questions (FAQs)
1. How to get popular on TikTok?
There are some simple things that you can do regularly. Keep in mind that natural growth on any platform takes some time but will surely give the best results. You can follow these:
Post frequently on TikTok
Be aware of all the trending things on such platforms
Be in touch with all the memes and remixes
Use relevant hashtags rather than using irrelevant hashtags and increase the traffic of no use
Use popular songs and whatever be in trend
Create duets with popular tiktokers
Create your own content in your field that attracts traffic naturally
Be the best in your field
Use your signature spin on your every post
Engage in every TikTok challenge
2. How many people can you follow on TikTok?
If you are new on TikTok and exceed the following list too fast, then it might lead to your account being blocked for a longer period.
Your following limit is 30 followers per hour and no more than 200 followers in a day.
Similarly, every platform has its own limits. Facebook does not allow more than 5000 friends, and Instagram has a limit of 6500.
3. How to get more likes on TikTok?
Some of the best methods to get more likes on TikTok are given below:
Create your own video format and stick to it
Make shorter videos as often as you can
Make duets and collaboration with popular tiktokers
Increase your engagement in trends, sound, and any content
Look out at the comments and fulfill the demands of followers
Explore content like something funny that can influence your audience.
4. What is the TikTok counter?
Tiktok counter is the simplest way to check the Like Follower Count of any user. It also includes Live Followers Comparison, in which you can compare the follower of two TikTok users and show you the difference between them.
5. How to unfollow on TikTok?
It is simple to unfollow anyone on TikTok:
Open the TikTok app and search for whom you want to unfollow.
Open the profile of that person
Click on the unfollow option
After unfollowing anyone, you would not be able to see their posts anymore, if their account is private.
You can also follow them back after unfollowing.
The Takeaway
We hope the above-given information helps you to get followers on TikTok and many other such doubts. Tiktok is an easy and simple platform to show your talent and gain popularity overnight.
IF you have dreams of becoming popular and want to make your career in this industry, then it is not a bad decision. You can start from here and try making such interesting content that can attract an audience to make them follow you.
We hope you like the article.