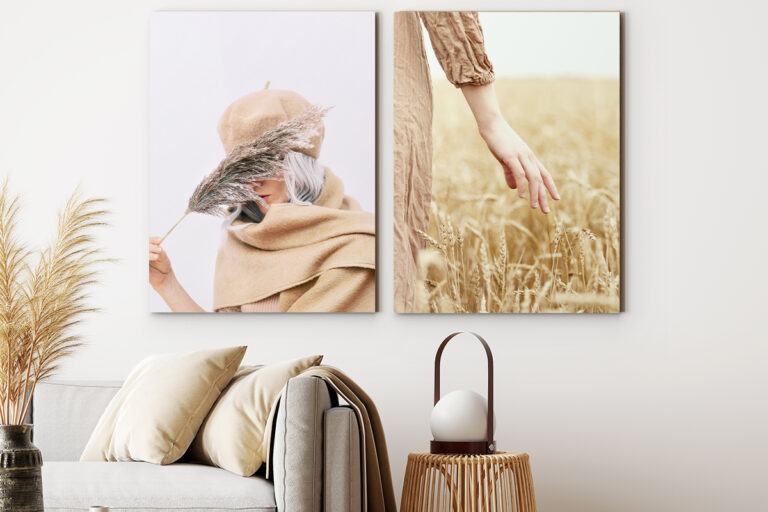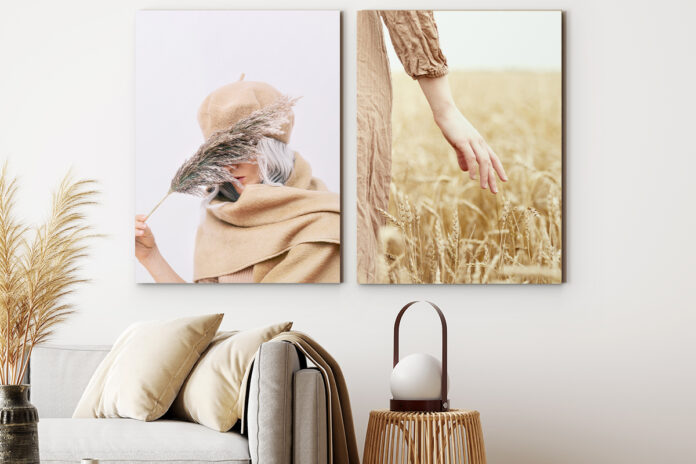 Wondering how you can make your home feel cozy this autumn? If yes, you have come to the right place.
Every season is beautiful, but there is something dreamy about colder months. Switching up the decor using a few items while staying on a budget can be a great way to make your home feel warm and relaxing.
Some classic decor pieces during fall and winter include pumpkins, snowmen, and leaf hangings. However, now you can try so many other things like canvas prints, wall art, rugs, lighting framed photos, etc.
If you are ready, let's explore some innovative and cheap ways to spruce up your house.
A great place to start is by replacing your home textiles with fabrics that scream autumn. You can add some warm throws on your couch matching the wall art and curtains to coordinate everything.
Use natural fabrics instead of synthetic as they give a rich feel like cotton or wool. You can also add cloth rugs alongside the wooden furniture and baskets to make it more welcoming.
You can even get high-quality textiles with your favorite picture printed on them. You can get a picture of your spouse or pet printed on your bed cushions to make the vibe warmer.
Personalized items are always a great way to add a personal touch to the decor. If you are confused about where you can get the cushion covers printed, you can visit CANVASDISCOUNT.COM and get the prints at affordable discount prices.
Remember to keep the textile colors more neutral, with lots of brown and beige. These colors are more soothing in colder seasons than vibrant yellows and pinks.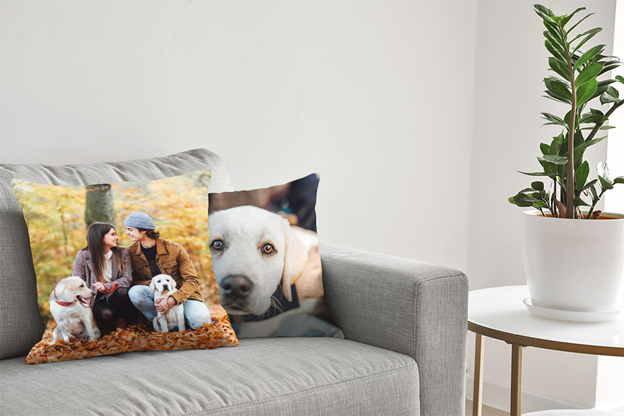 Source: CANVASDISCOUNT
If you have never tried wall hangings, you are missing out on so much. Wall art makes the house feel unique and personalized and gives it a lively vibe. Try to get more mirror hangings and unique pieces to make the home feel airier as mirrors reflect light.
If you wish to add a bit of personality to your walls, you can add personalized canvas prints hanging with your own pictures. Adding your pictures will give it a more personalized touch, and the best part is you can get them in any size you like – from miniature to positively majestic.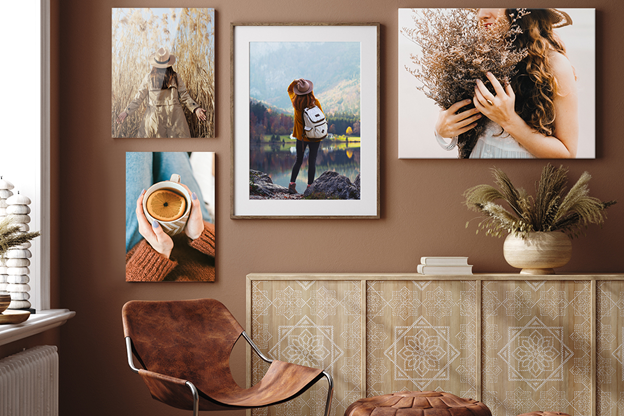 Source: CANVASDISCOUNT
Add Photo Prints To Rooms
If you are looking for durable wall art, then framed photo prints are your best bet. Wall decor can change the whole vibe of any room and is the simplest way to switch themes in budget.
Your photo print can contain a picture of anything, be it your fondest memory with friends, a family picture, a photo where you look pretty in a dress, or you with your pup. But there is one obstacle – getting an affordable photo print service at affordable prices and good discounts can be tricky. Luckily, there is also a solution.
Print Photos & Save with Our Discount Code
CANVASDISCOUNT, one of the best US photo print providers, offers premium services to all customers at a low price. Now they are even offering an additional discount to all the readers here on top of the ongoing sale. You can use our discount code "ABESTFASHION15" to get an additional 15% discount on all your orders till the end of 2022 (Except MixPix photo tiles).
You can use this discount multiple times, which means you can keep adding new personalized items to your home decor at discounted prices throughout the year.
Adding plants is the most affordable and easiest solution to cozy up your space. Flowers and plants not only purify the air within the house but also add to the natural environment. People feel happier, healthier, and more creative when they share their living spaces with living things. Adding a few plants in your house during colder months is even more important, given little to zero greenery outside.
Have you ever noticed how lighting a candle in the bedroom gives a magical effect? It reminds us to slow down, take some rest, read a book or maybe indulge in some self-care.
Well, lighting candles all the time does not seem practical, so instead, you can get some mood lighting for your home. For instance, a reading lamp near your couch to set a cozy reading corner.
Try to stick to warm lights as yellow lights make the environment cozier than white lights. Wait, don't forget to add string lights above your bed and some pictures.
Seasonal Decoration on a Budget – Conclusion
Welcoming autumn with new house decor sounds perfect! So many seasonal decorations are already displayed in stores by the end of September. If you are willing to try something new, get some personalized items like photo-printed coffee mugs, cushions, and other wall hangings.
If money is an issue, you can go to CANVASDISCOUNT and get numerous personalized items at the lowest prices. Don't forget to use our discount coupon code "ABESTFASHION15". Happy Shopping!