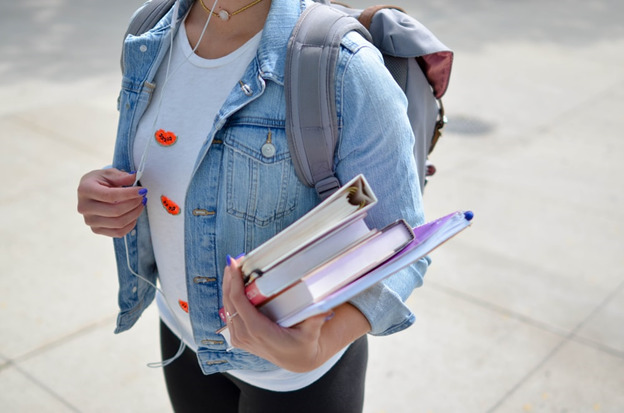 College life is an exciting time for any young adult. But before you get too excited about enjoying independence and experiencing life away from home, transitioning to a new living set-up can be quite daunting. During your time as a student, your living arrangements can either change from on-campus to off-campus accommodation. And if you're moving for the first time, there's plenty of details to iron out. Of course, being on your own for the first time is intimidating. And whether you decide to live in a dorm or an apartment, here are helpful tips that will ensure a smooth and stress-free transition from home living to campus life.
Moving out: the first step
Indeed, leaving the comforts of home means you have to think about the logistics. How far away is your college or university? Do you need to travel to the other side of the country? How many personal belongings do you need to bring? If living on-campus, you'll likely need to bring less. But, if you plan to live in an apartment, hiring a professional moving company is a practical option. Working with one of the best moving companies will allow you to choose a service that fits your needs. For example, you can rent a moving van if you're able to manage the drive and won't need additional help hauling your things. On the other hand, letting the moving company handle everything for you is a better choice if there is extensive packing and hauling needed.
Be familiar with the terms or rules of your stay
Staying in a dorm is quite exciting. But don't forget that there are rules you need to follow. If you want to avoid getting into trouble, make sure to familiarize yourself with the dos and don'ts of your stay. On-campus accommodation is typically preferable for first-year students because it makes the transition much more manageable. Of course, your slot could easily go to someone else if you break any of the rules.
If you're renting an apartment, always take the time to personally speak to the landlord. Before the move, make a note of your expectations and what's included in the rent. On the day of the move, check first if there are any additional repairs or maintenance work required.
How to save money on furnishings
College is already expensive, which means buying new furniture for your dorm or apartment is an added burden you don't want your parents to worry about. Before going off to university, spend some time during summer to visit thrift stores or yard sales. Don't think about bringing furniture from home, or consider buying anything expensive. Hunt for items that are cheap, yet durable. With a little bit of elbow grease, you can transform an old desk into a usable table for your college dorm room or apartment.
How about roommates?
If you are living with roommates, you need to coordinate in advance any plans to purchase items for your dorm room or apartment. How will you share the expense for cleaning supplies? Do you need to buy appliances like a microwave or a coffee maker? It would also help to list down any items brought by each roommate. Accounting for any belongings intended for shared use is essential, especially later on when you are moving out and decide to part ways.