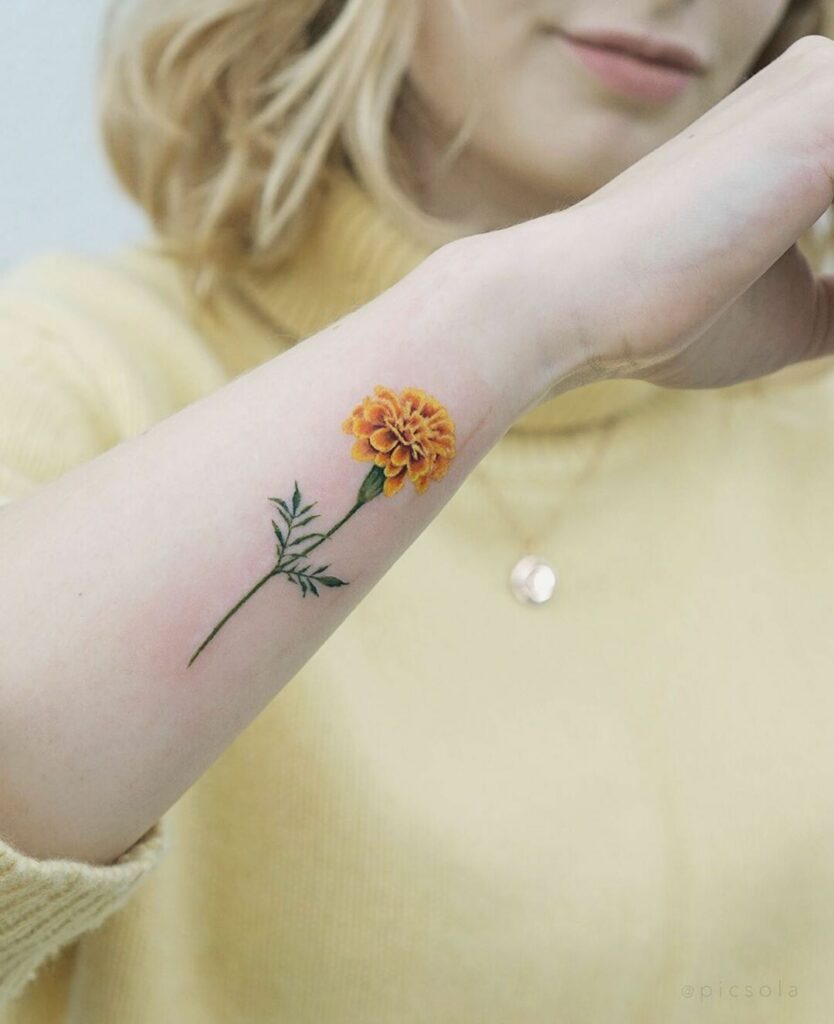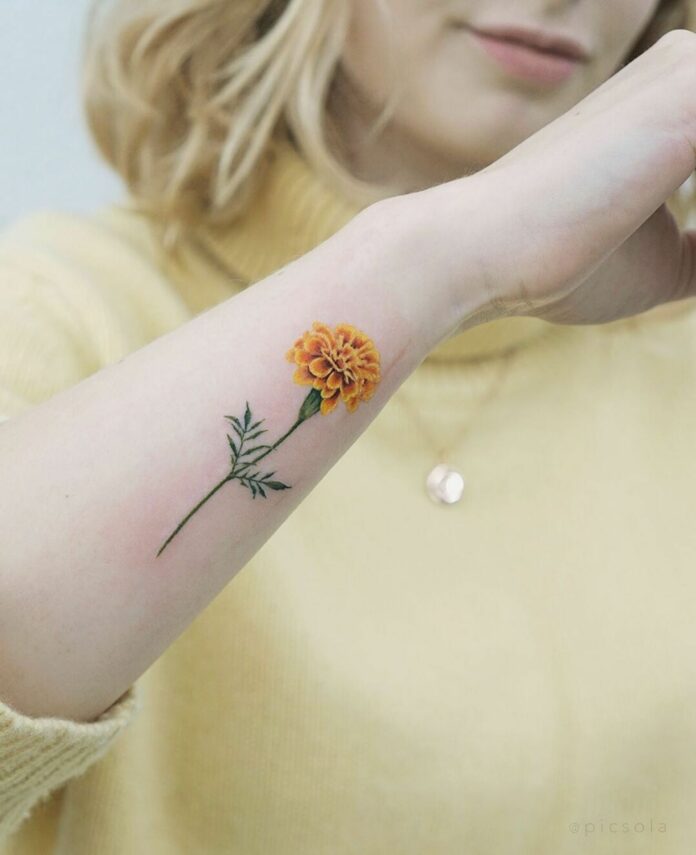 Symbolic Tattoo Designs With Meaning:
Are you casting around for some tattoos with meanings? If yes, it is the right place for you. Here in this blog, we have shared some most stunning tattoo designs along with their meanings.
All of us might have dreamt of having tattoos. However, getting the exact place and design is an arduous task for all of us. Moreover, there are numerous themes of tattoos that we might know to have the best designs for us.
There are numerous reasons why people want to have tattoos, like some want to hide their previous tattoos, while others because of passion.So, we have collected some stunning designs of tattoos that you will like.
Then what are you waiting for? Let's start:
Best symbolic tattoo ideas that you should know
1. Roses And Butterfly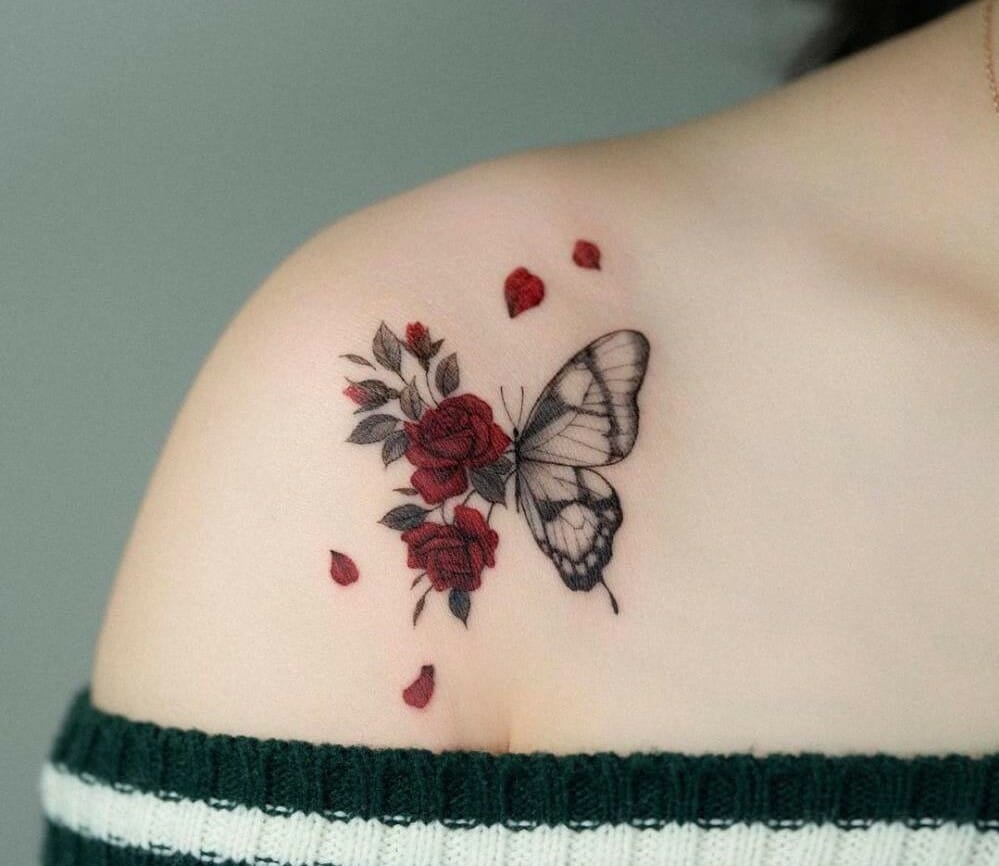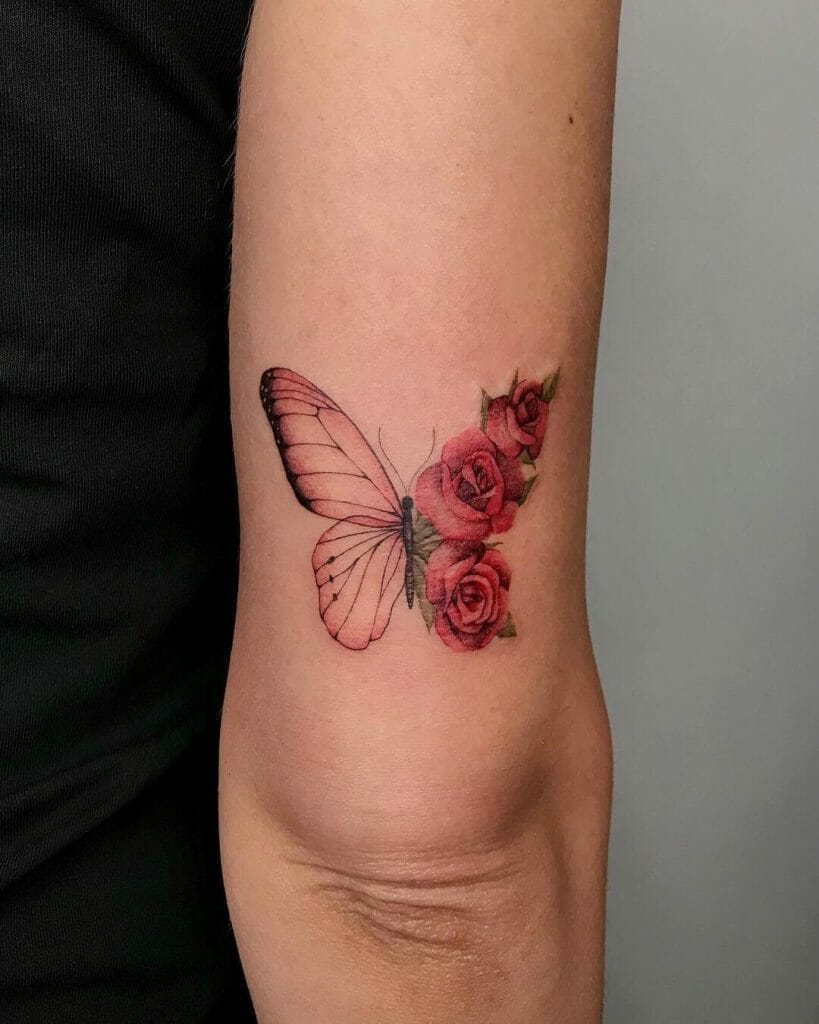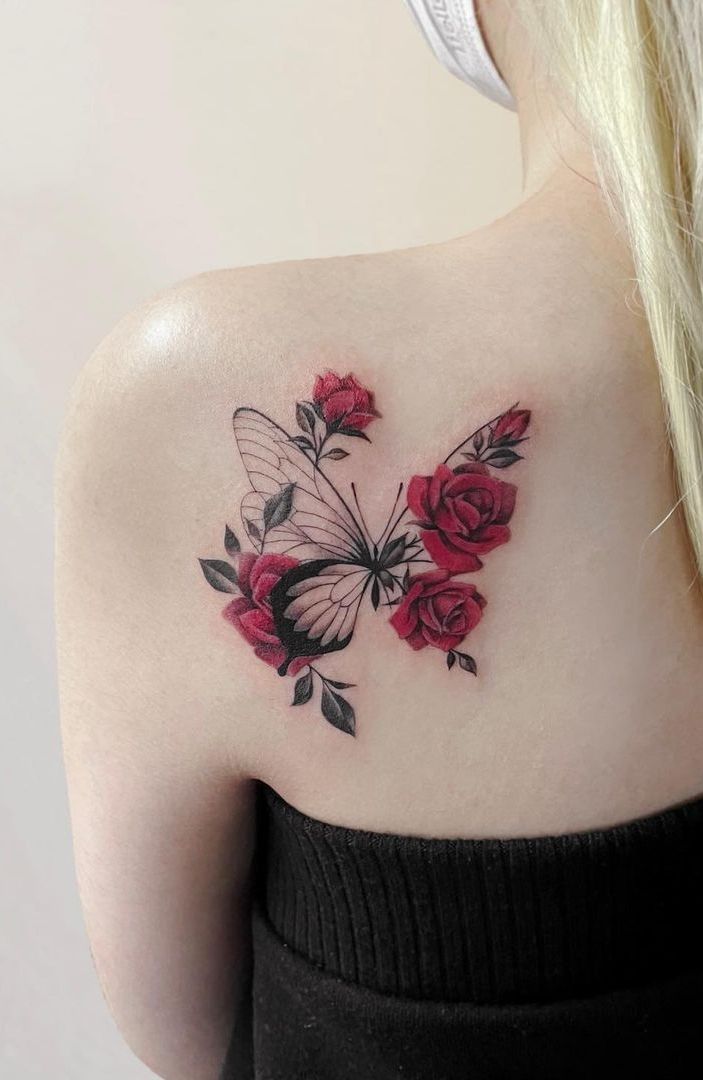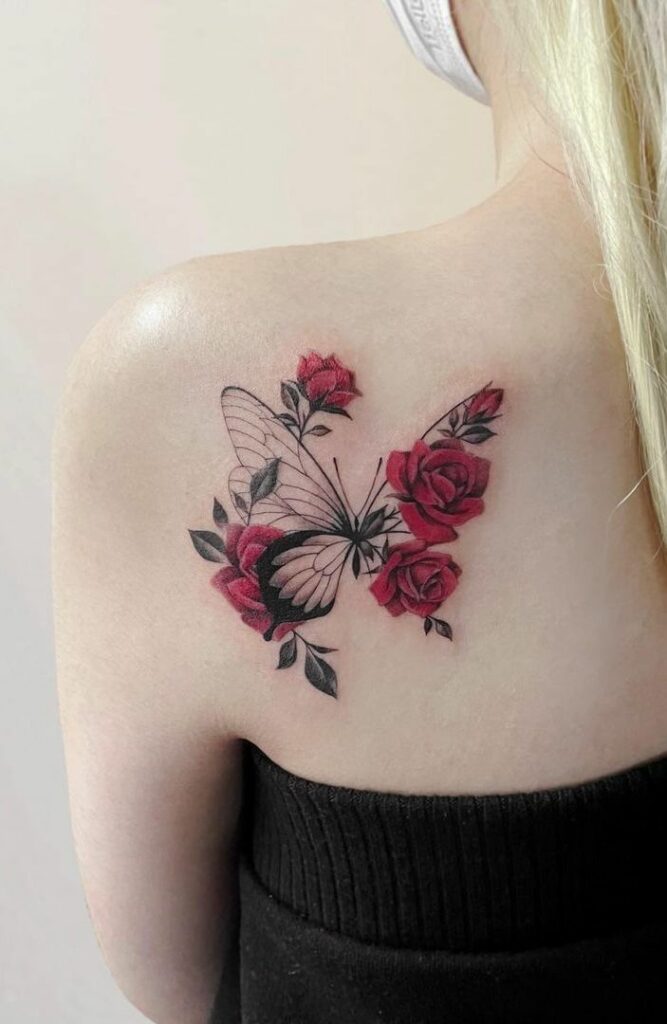 Every tattoo has its significance and meaning. You might have numerous designs of the tattoo, but there are some tattoo designs that have difficult meaning to understand. A very common design of tattoos among girls is Rose. And the other popular one is a butterfly; when these two designs are combined, they represent a symbol of love.
2. Sword And Snake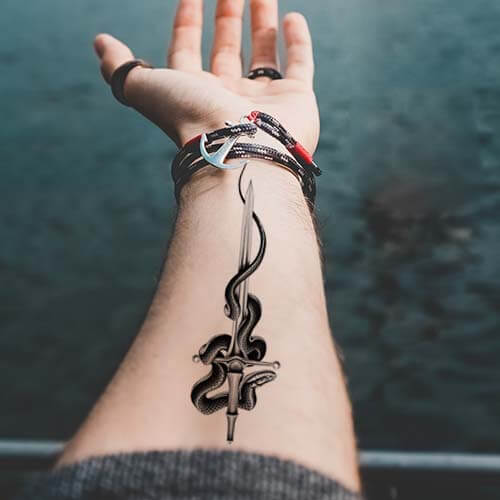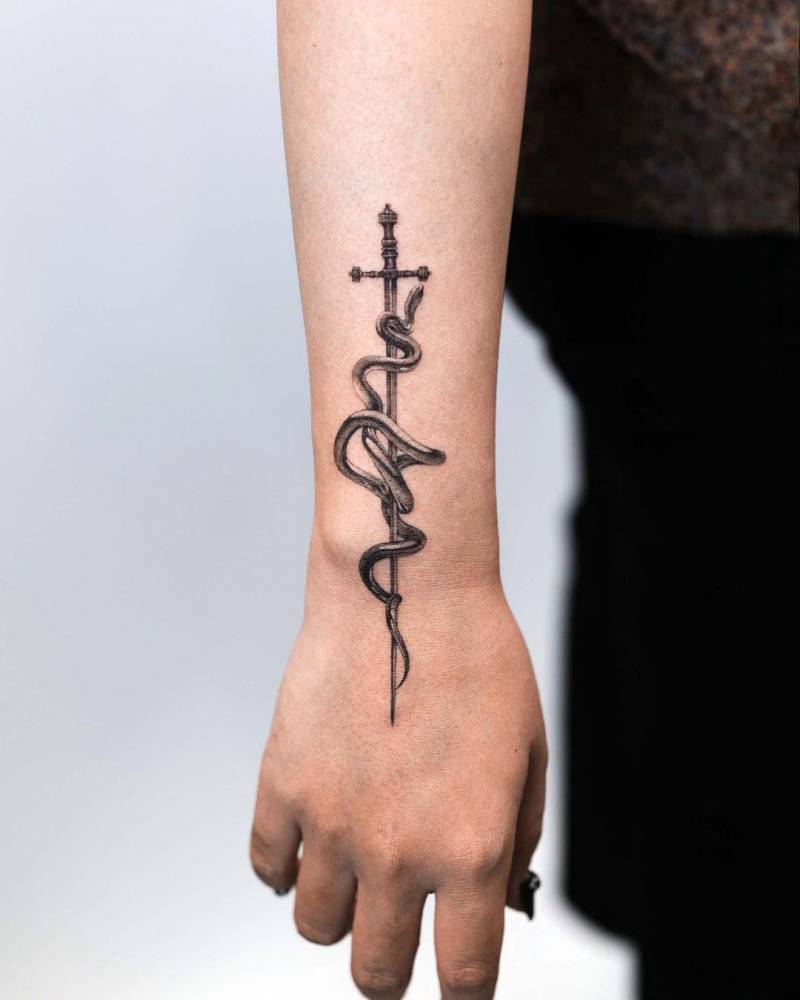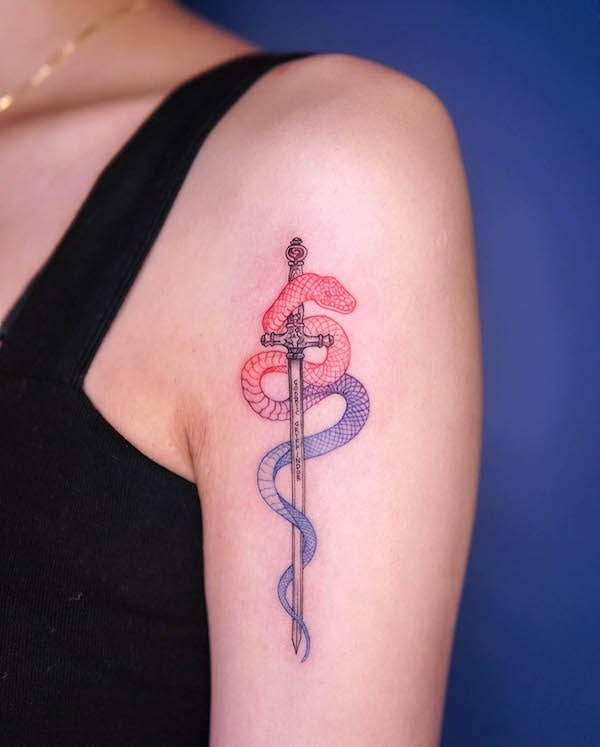 There is another combination of snake and sword. The snake represents intelligence, strength, and fierceness. Conversely, sword is a sign of warrior spirit, courage, and bravery. Therefore, the most common design after combining these two pieces is the snake coiled around a sword which represents morality.
3. Angel Wings
Having this versatile tattoo design of Angle Wings is very popular these days. Angle wings are a sign of perseverance and strength. And also show love, courage, and purity.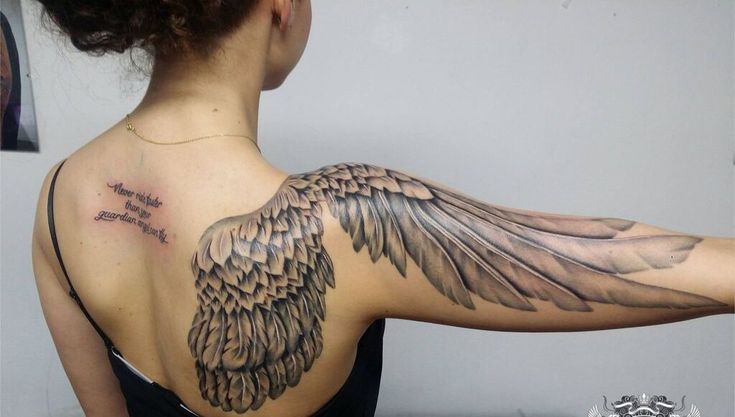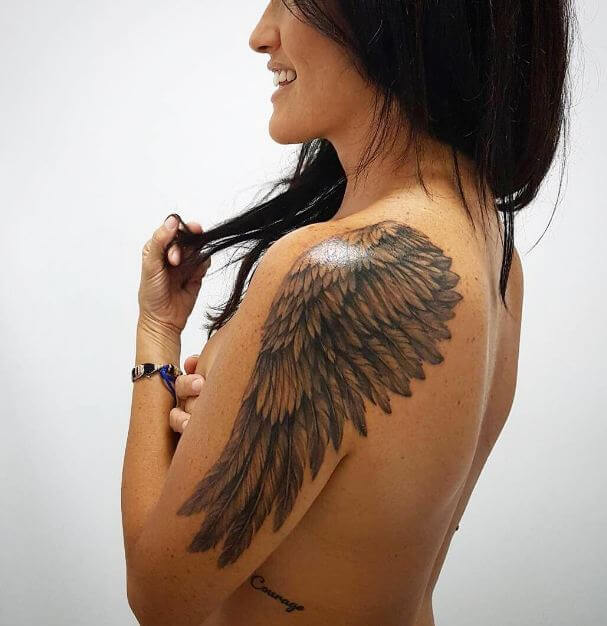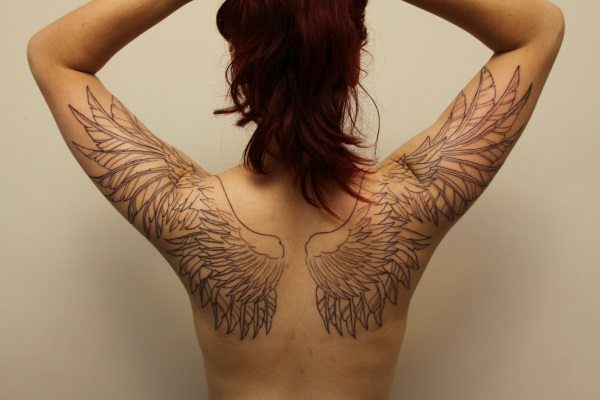 4. Ravishing Raven
As you know that Raven is a symbol of destruction and death. But it does not over here. These types of mysterious and dark creatures are extremely intelligent. They are highly significant in Nore Mythology as they represent rebirth, survival, and death. Therefore, it is considered as the best tattoo design for men.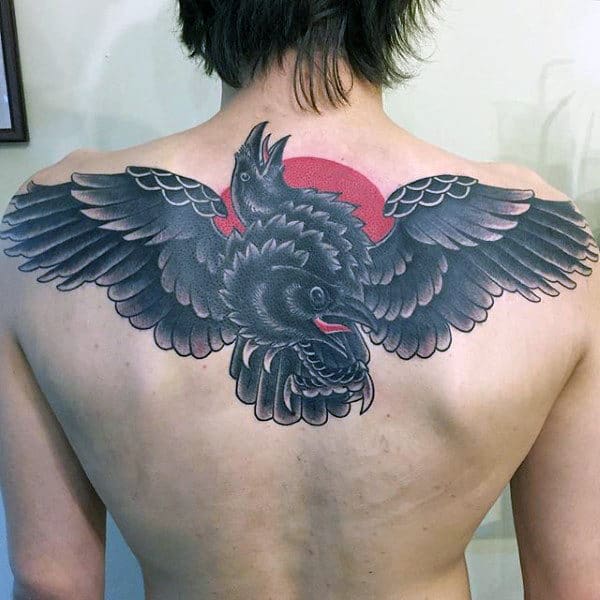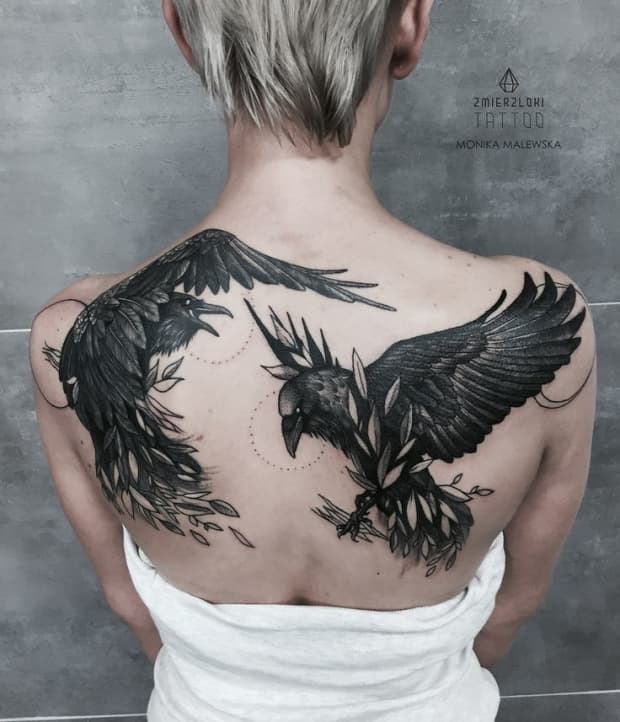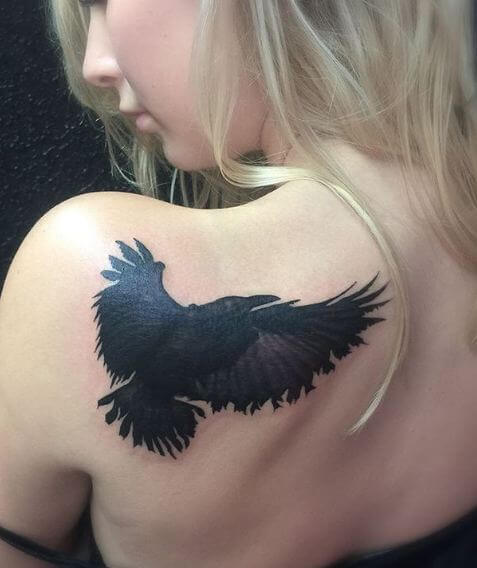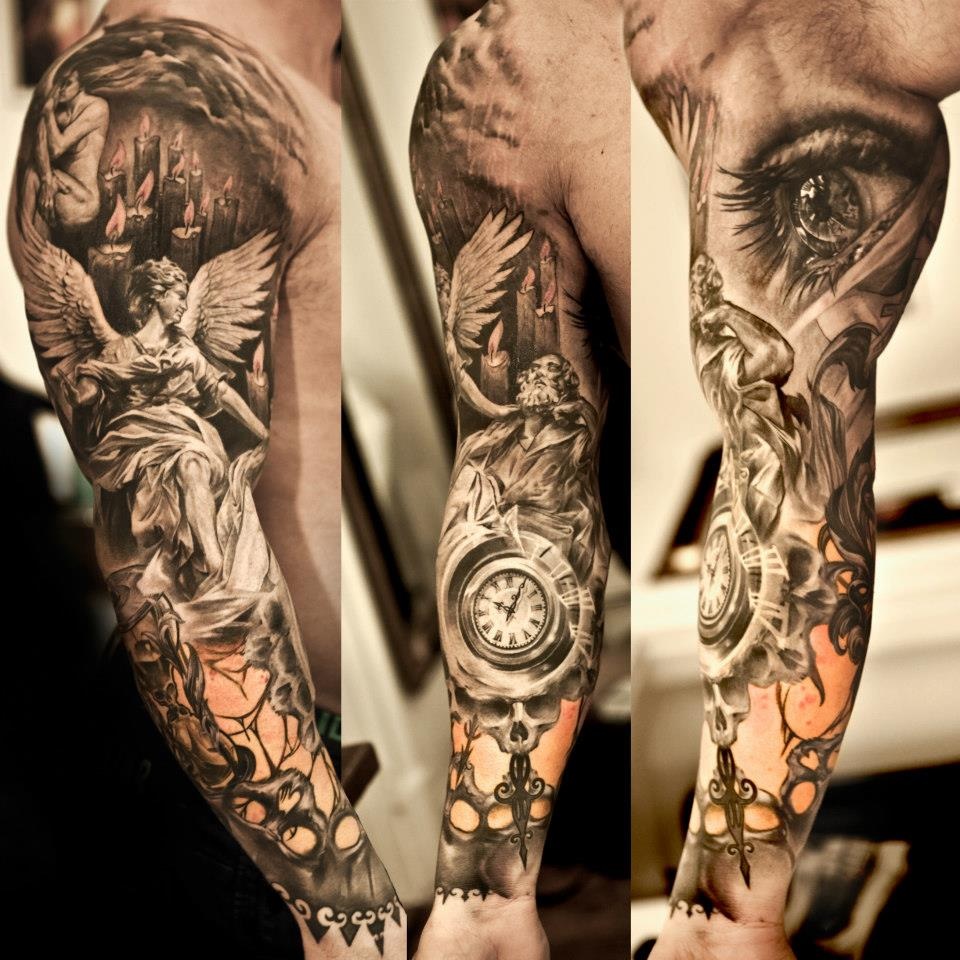 5. Dainty Dandelion
For girls, Dandelion tattoos are the best. This design best represents the temporary nature of girls. You should know the teaching of Dandelions, as they teach us that nothing in our lives, lasts forever. Therefore, we should try to make the most of what we have as a chance. They are considered as a symbol of dreams and hopes. Moreover, when these tattoos are combined with birds, they symbolize fulfillment and realization.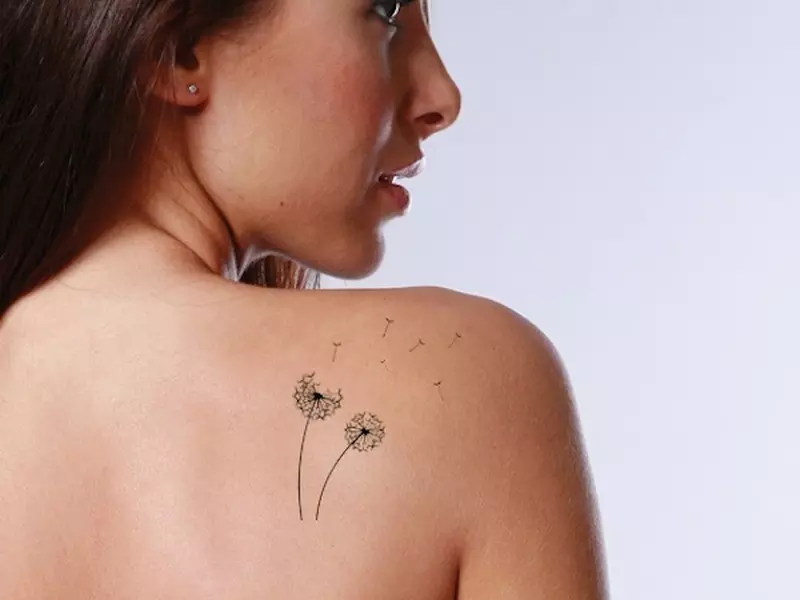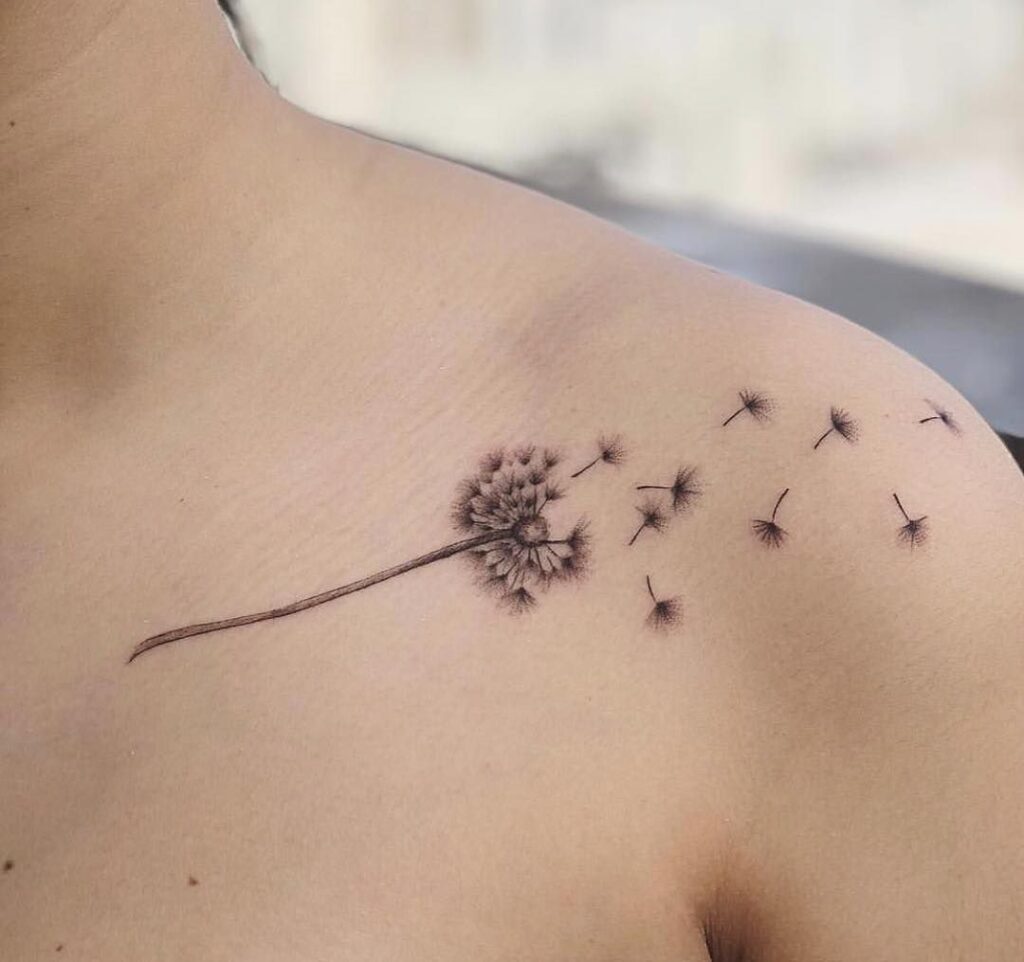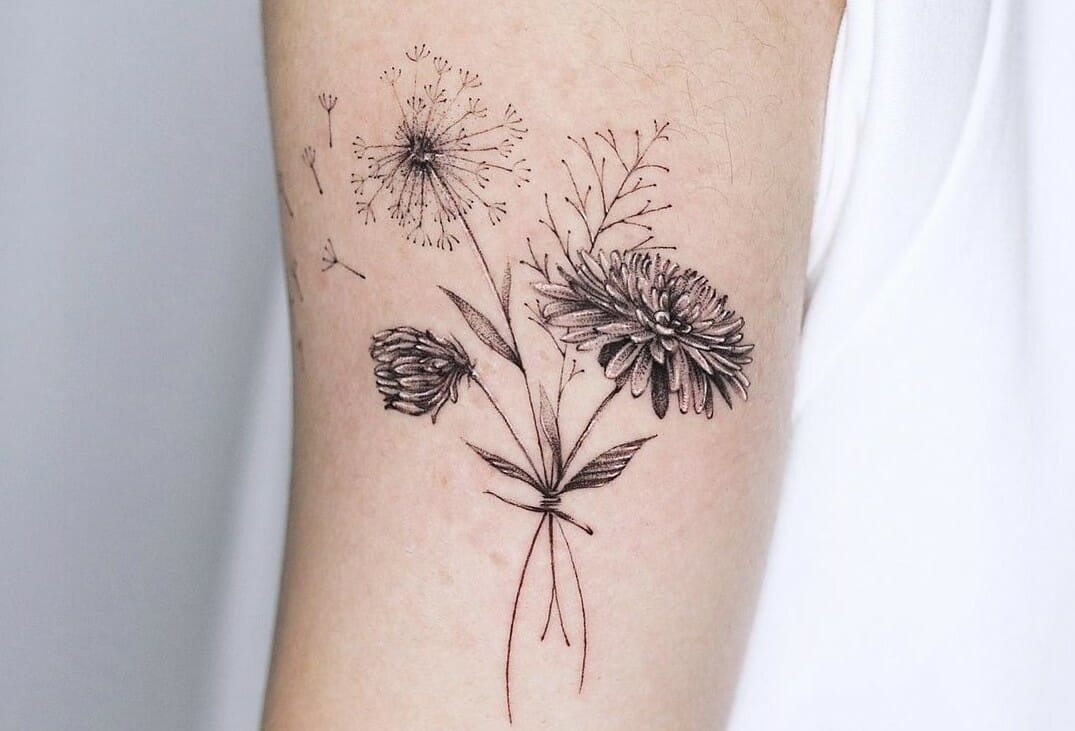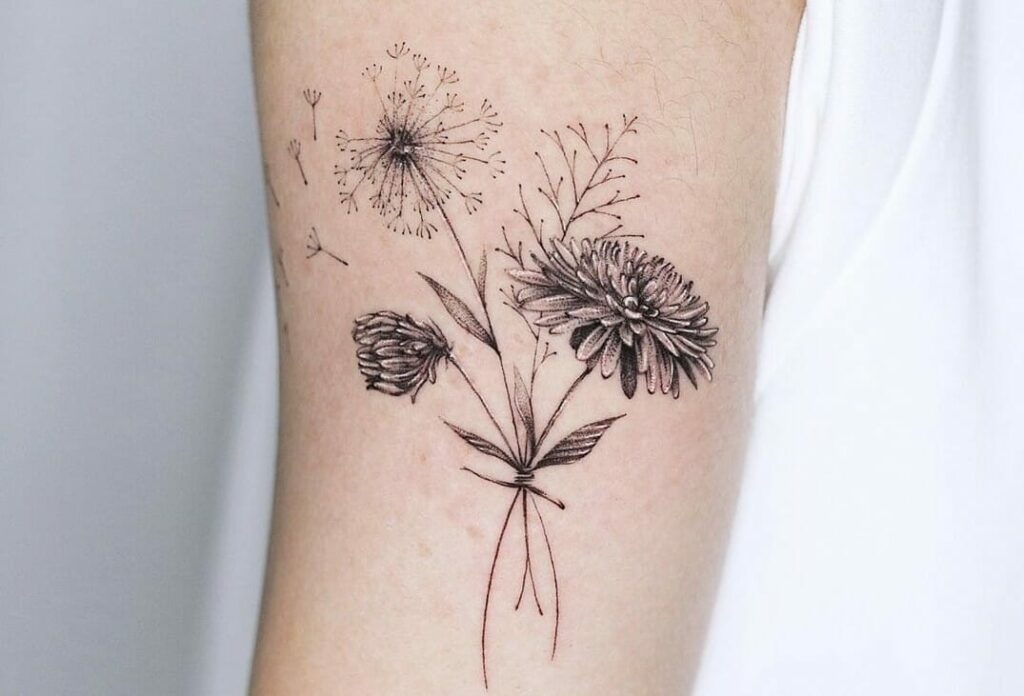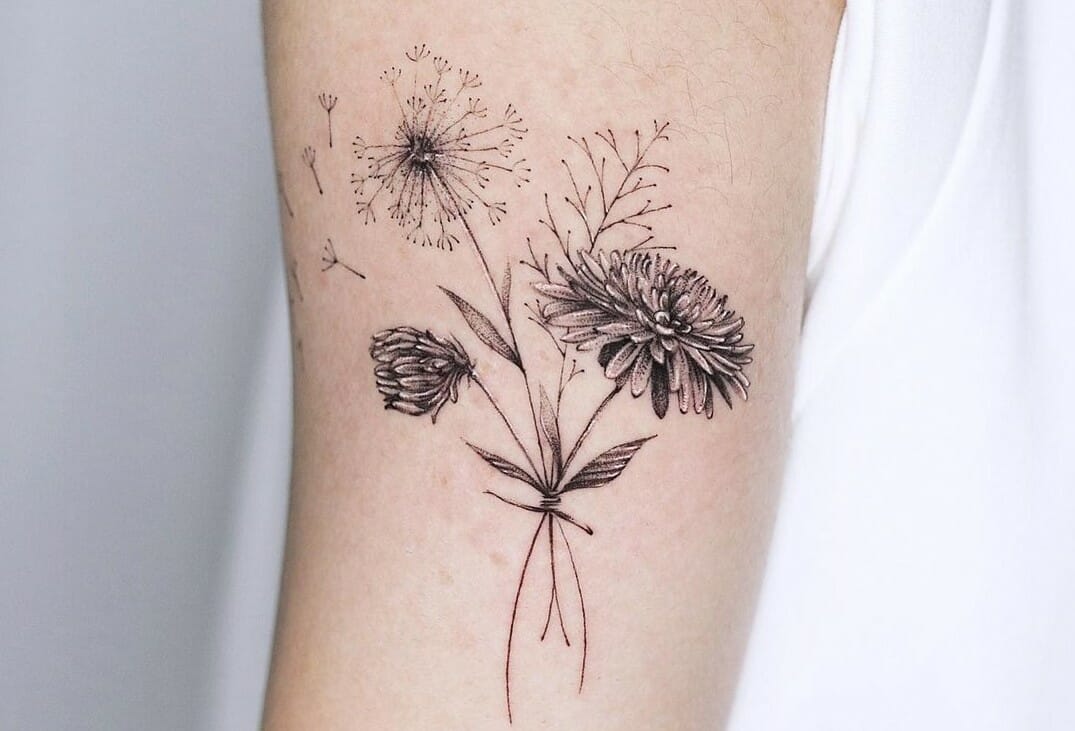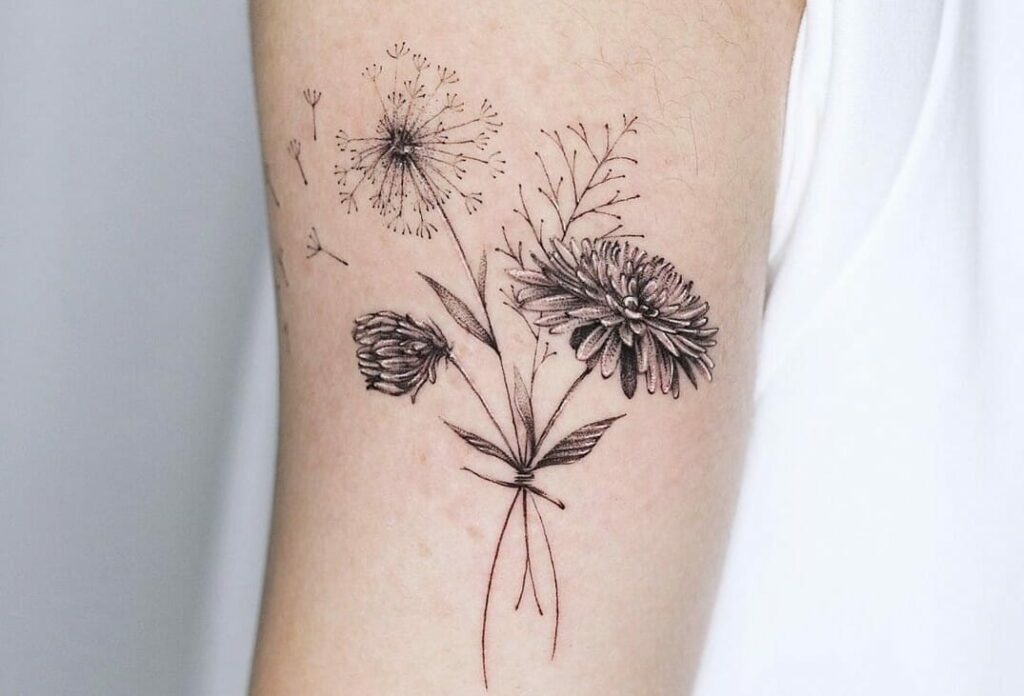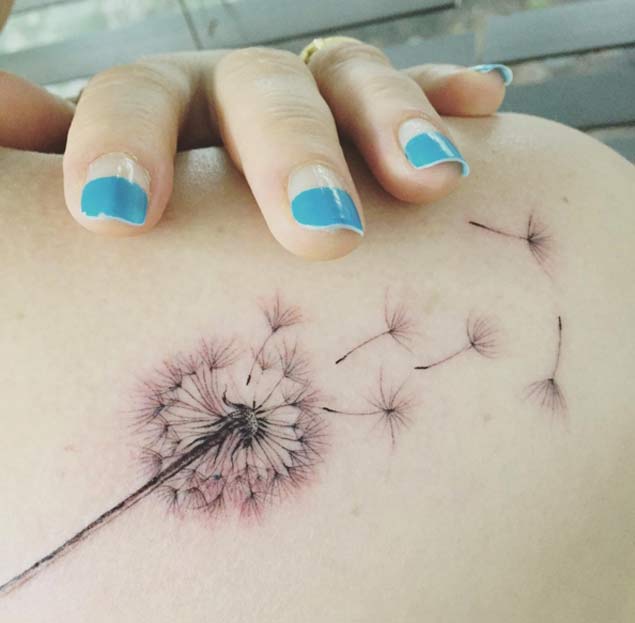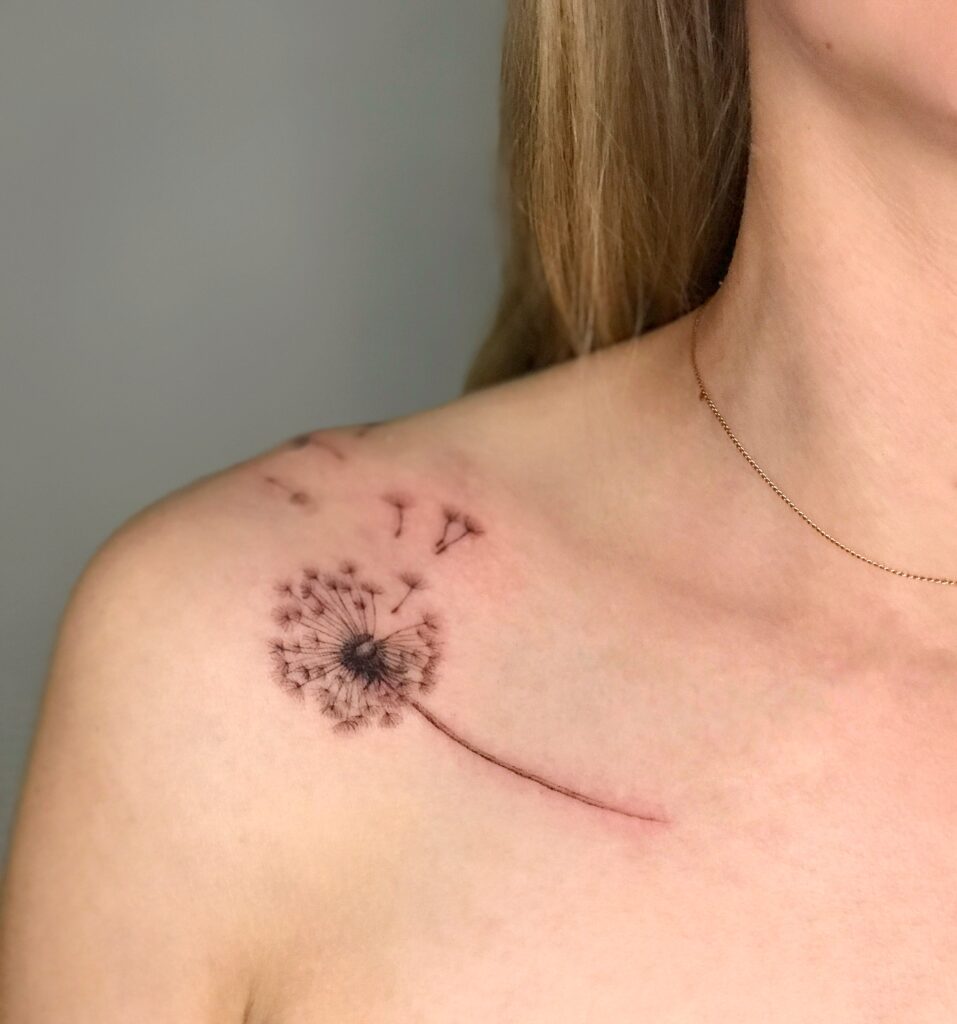 6. Symbolic Tattoo
You might have seen some people have religious symbol tattoos. These designs of tattoos are very common these days. You can get a tattoo of Buddhism, Jainism, and Hinduism. You can get it on any of the wrists or on both wrists. There are several meanings considered with these tattoo designs. Have you ever heard about the Unalome symbol tattoo? It has a similar meaning to a religious symbol tattoo as it represents wisdom and prosperity in life like the third eye of Shiva has the same significance and meaning.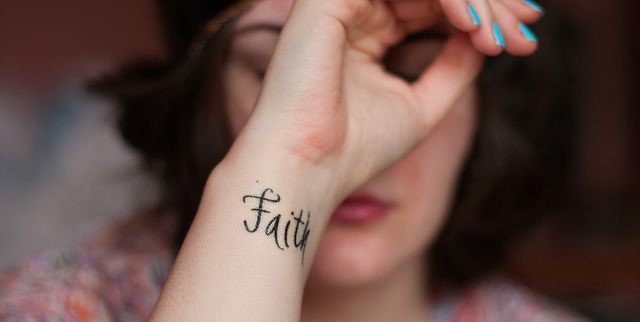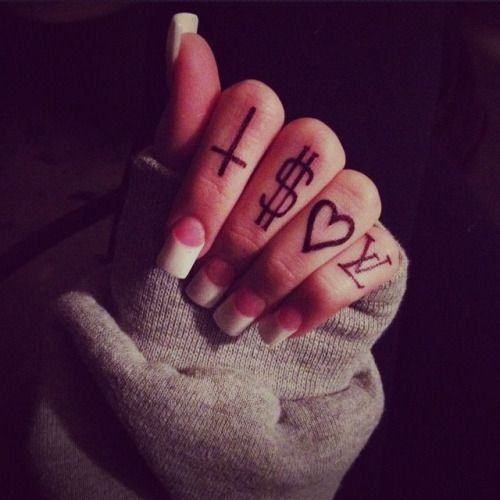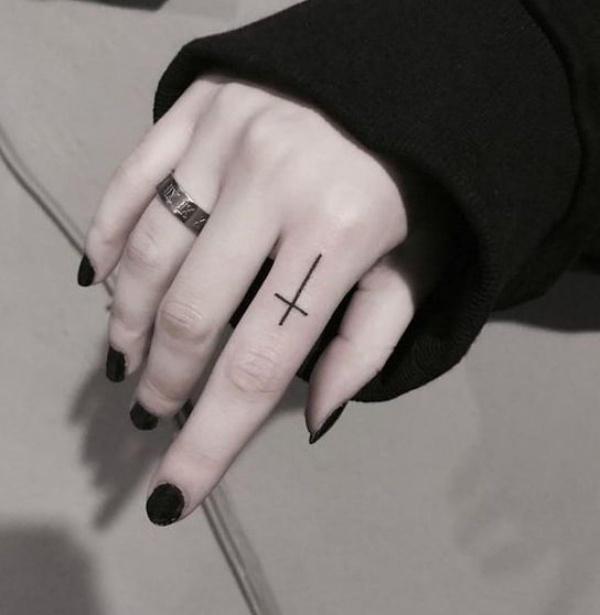 7. Dragonfly
You have seen various designs of dragonfly tattoos, but you barely know the meaning of these tattoos. The dragonfly is considered as a symbol of good luck, prosperity, change, peace, and positivity. In some ancient cultures, the dragonfly is also represented as a messenger between different worlds. Hence, if you think of tattoo designs with prosperity and positivity, then it should be one of all choices.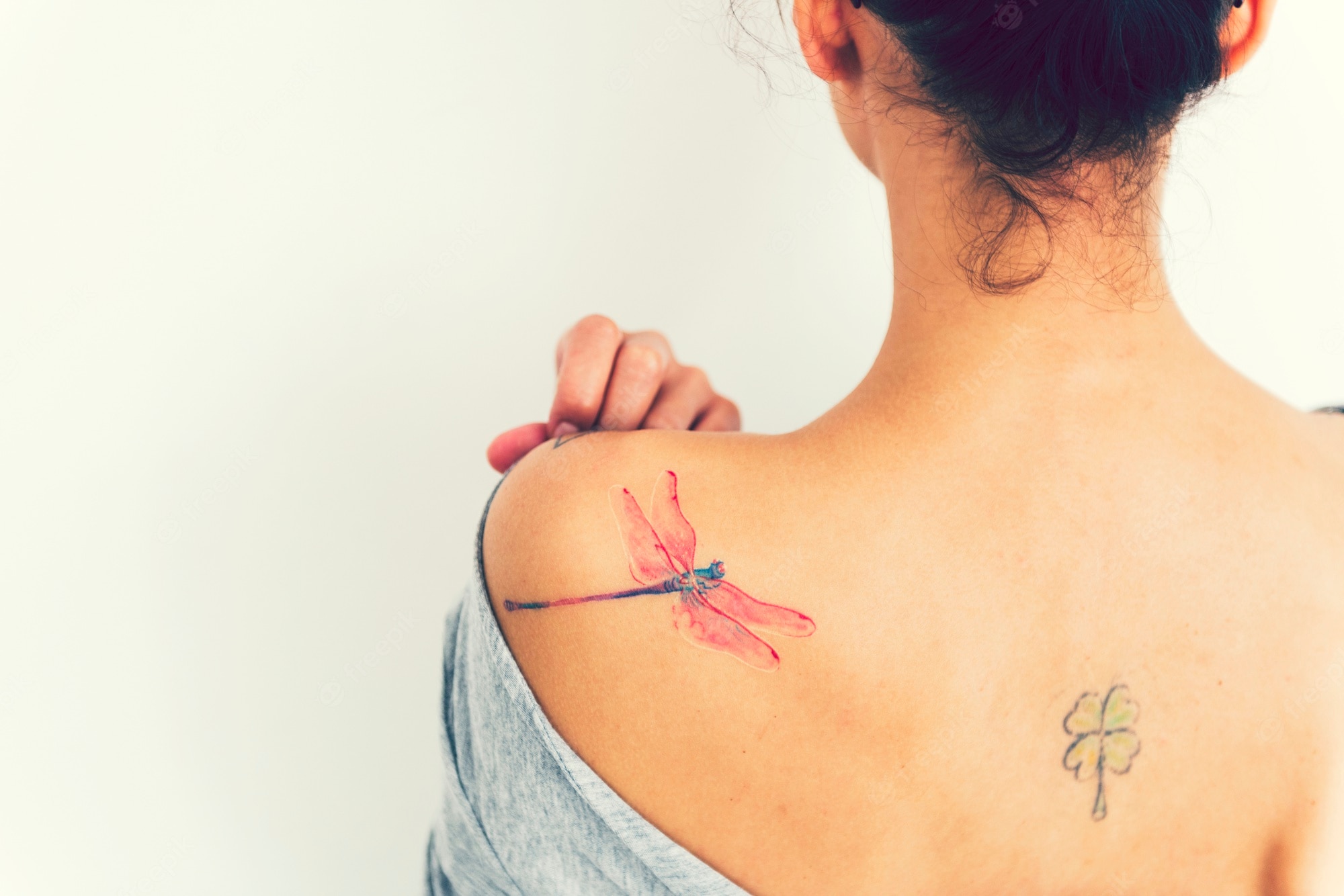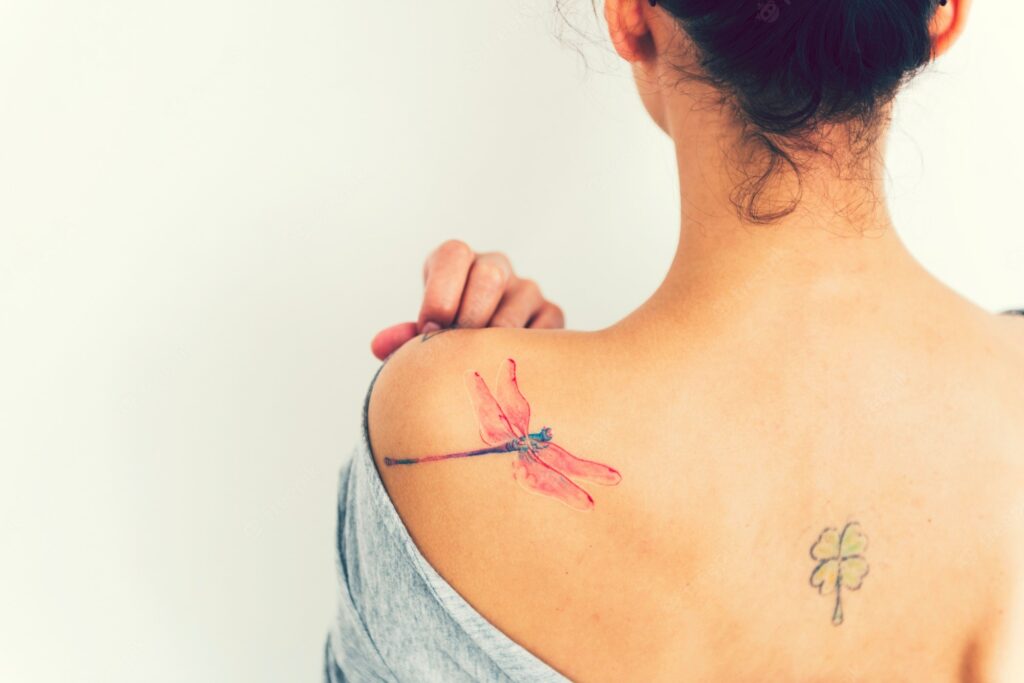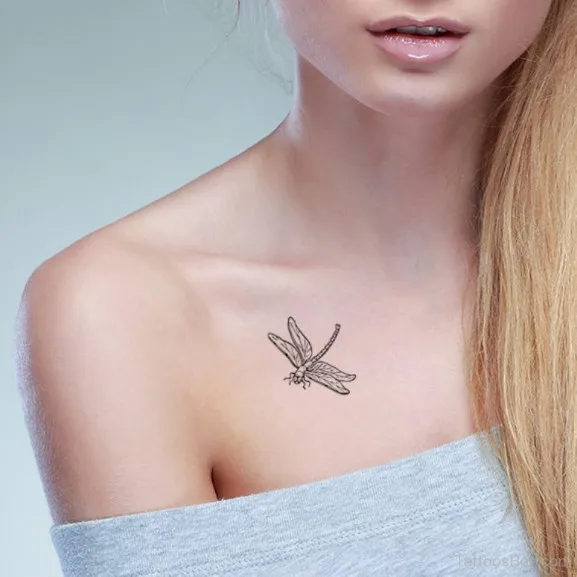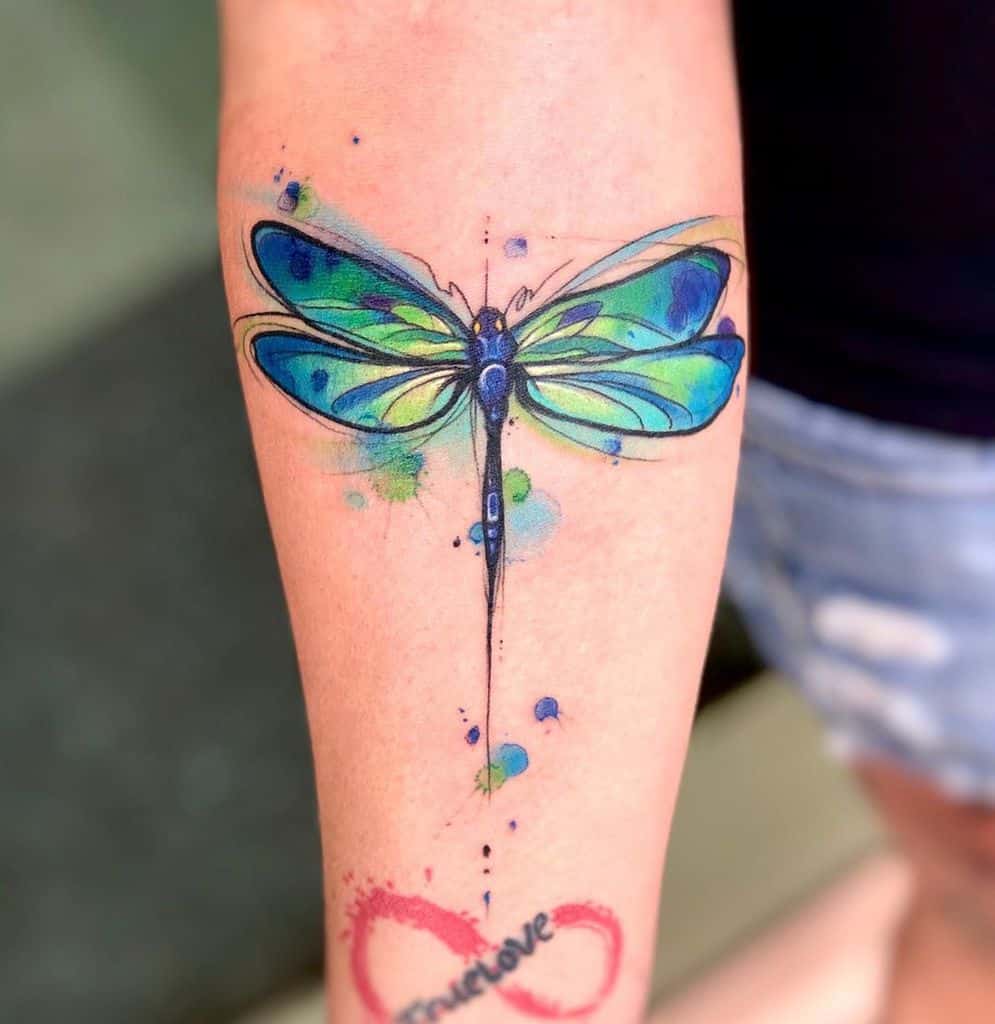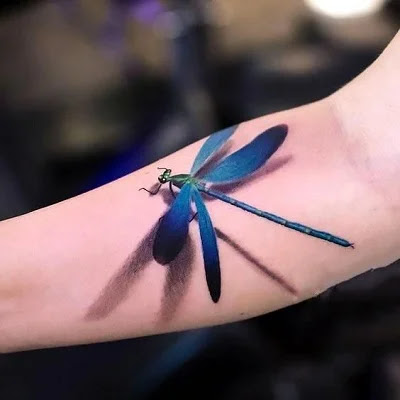 8. Howling Wolf
Among all wild animals in the forest, the wolf is the most fierce and strong animal. However, they travel in packs, and they are considered as furious animals after the lion. In the American culture, they are known as spirit guides. So, the wolf is a symbol of loyalty and strength. People who are loved by their family and come towards for their protection. It is best represented as a free spirit with a wild personality. To show your arrogance and courage, you get this tattoo. It is common among men these days.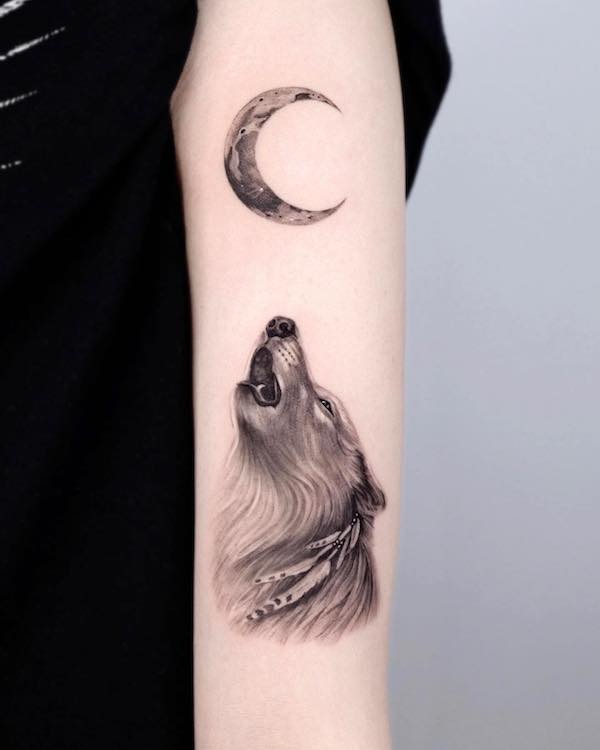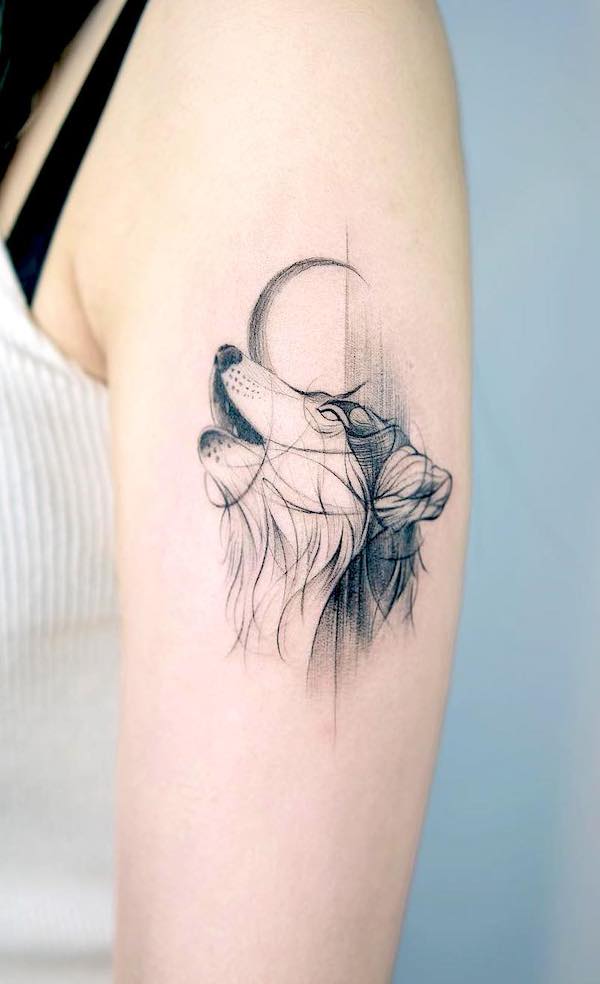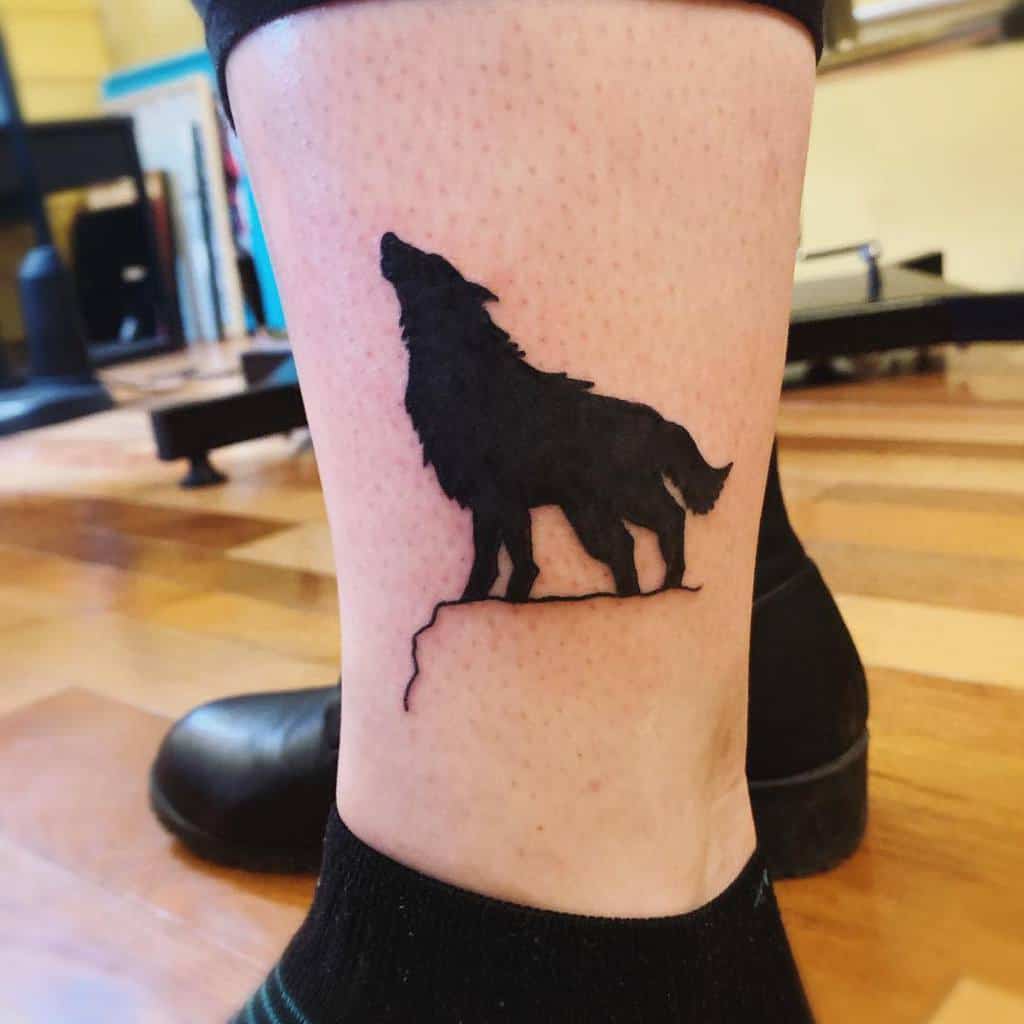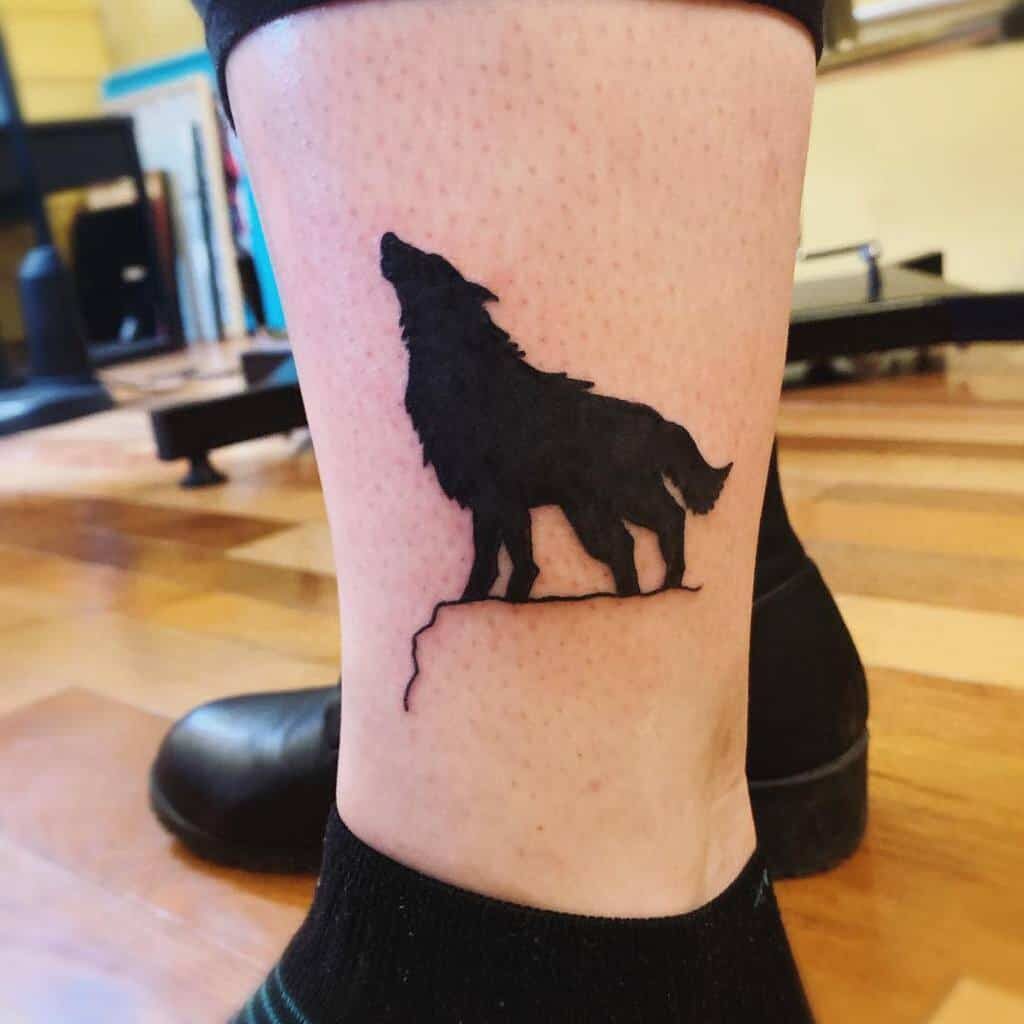 9. Rose For The Sides
Every tattoo has its significance and meaning. You might have numerous designs of the tattoo, but there are some tattoo designs that have difficult meaning to understand. The very common design of tattoos among girls is a Rose. It is a symbol of beauty, passion, and love. Get the tattoo of a rose to depict your love life.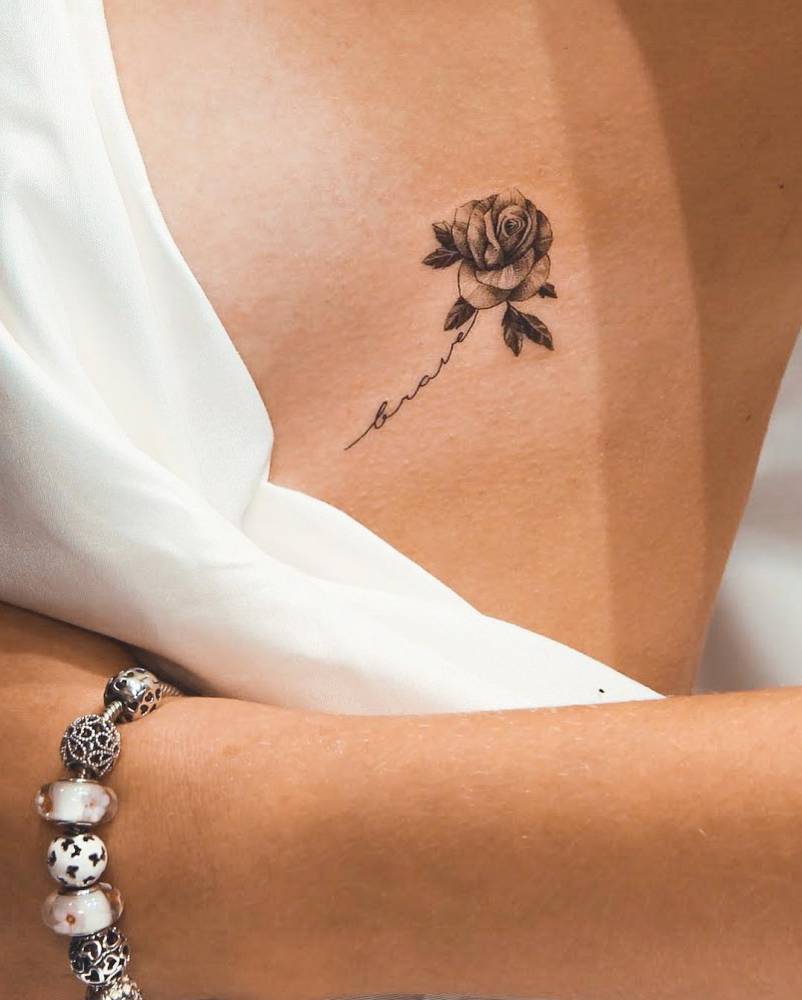 KNOW MORE: ROSE TATTOOS
10. Sword Mania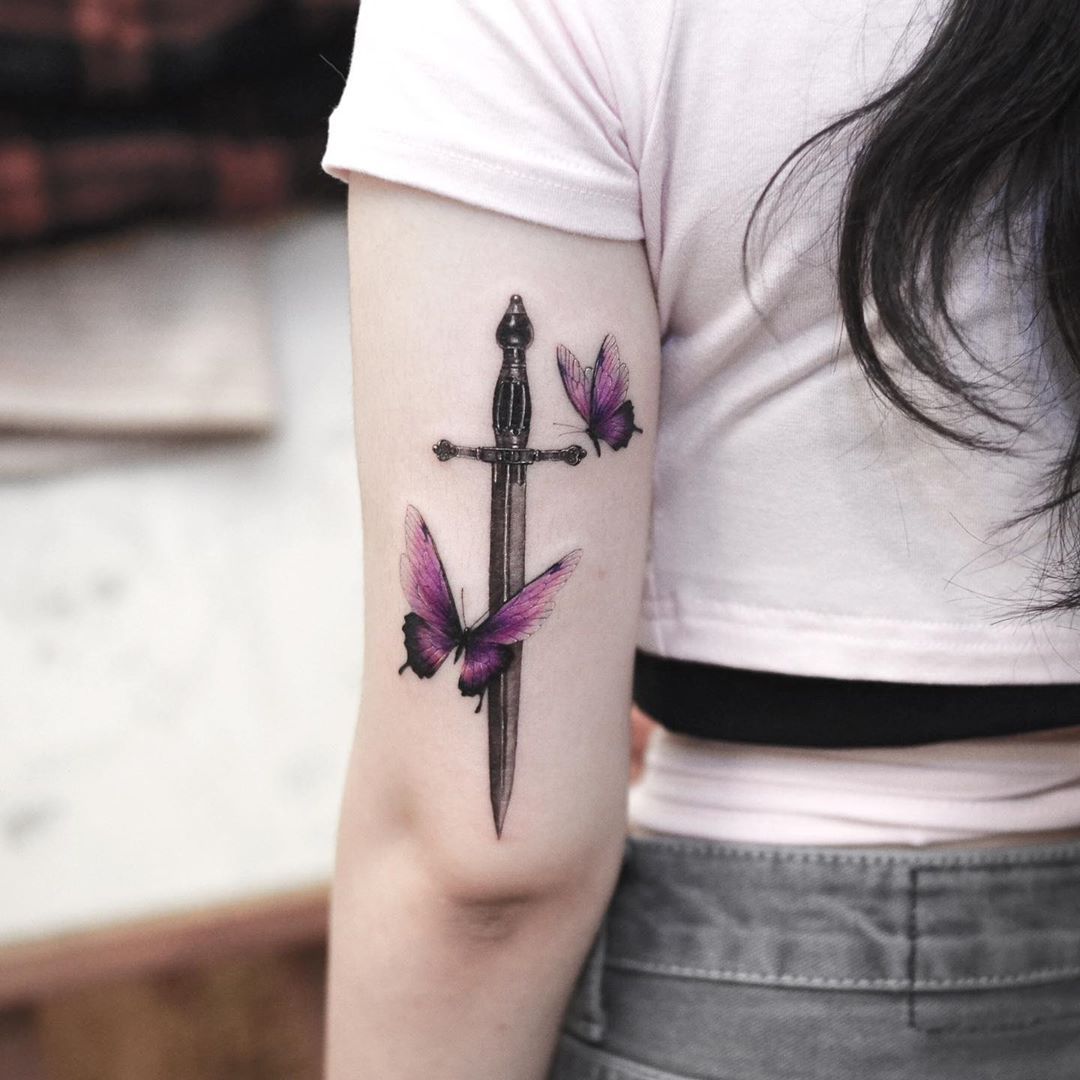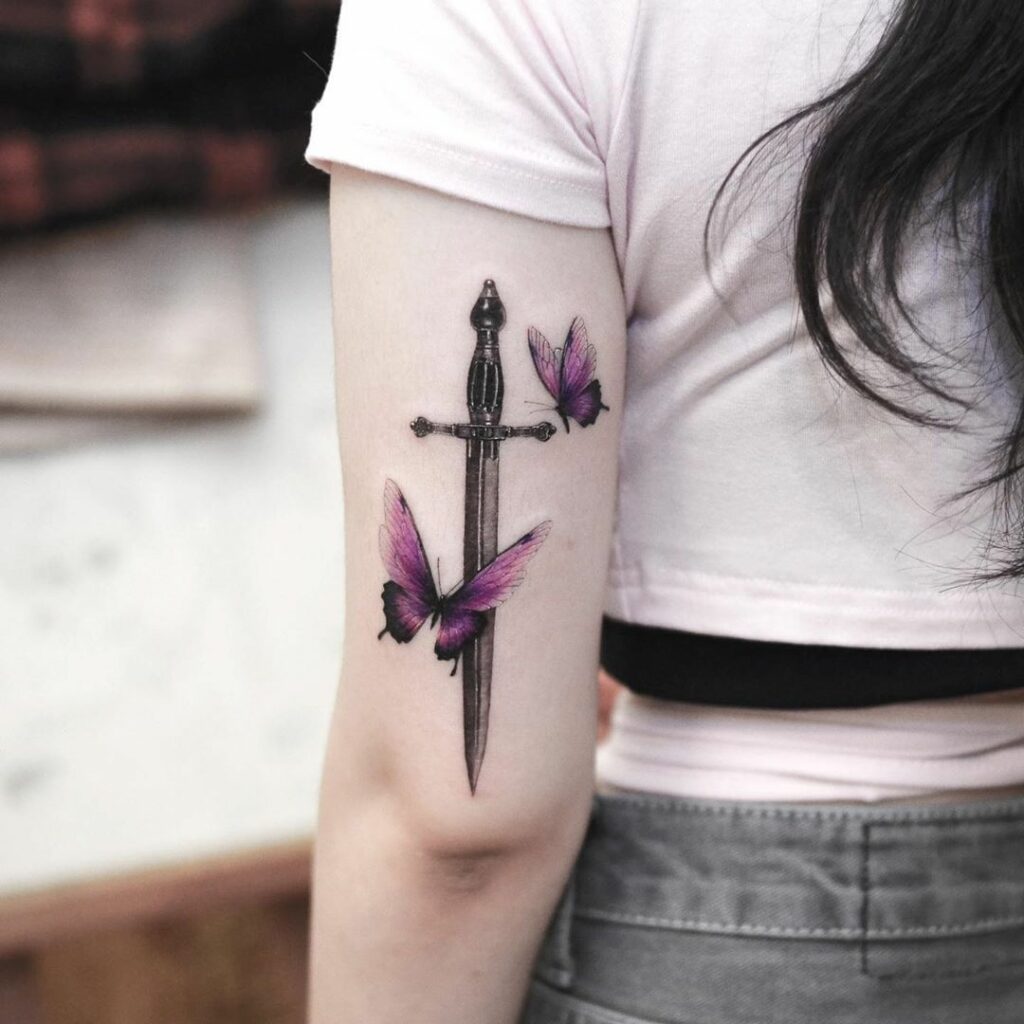 You have seen various design of sword tattoos. For both men and women, these designs are very popular. As it is the choice of weapon in war. There are numerous warriors in history who are known for their sword skills. Sword is a symbol of protection, courage, power, and strength. Get inked this tattoo to show your courage towards your goal.
Conclusion
Wrapping up the article: Symbolic Tattoo Designs With Meaning, we have shared some of the best designs of tattoos with their significance and meanings. If you decide to have tattoos, then they should be on your priority list. There are some common and trading tattoo designs these days like Sword Mania, Rose For The Sides, Howling Wolf, Dragonfly, Symbolic Tattoo, Dainty Dandelion, Angel Wings, Sword And Snake, Roses And Butterfly tattoo.
We hope you like the information given in the above article. If you have any queries or comments regarding this article, kindly mention them in the comment box below.
IN ADDITION: How to Make Your Own Rose Water Spritz From Your Days Old Bouquet