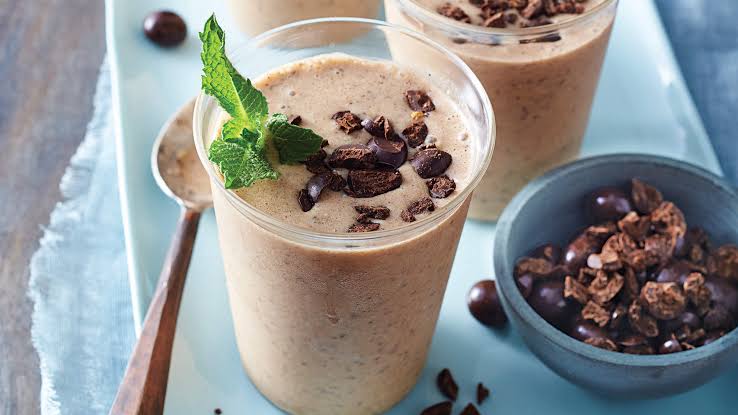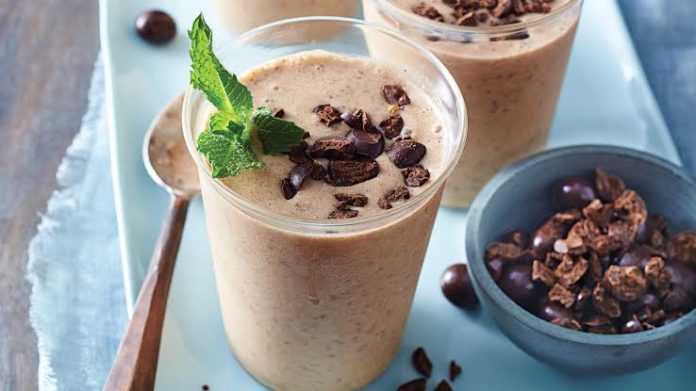 Many of us are pressed for time in the mornings but starting your day with a healthy breakfast may not be as hard as you think. Here are 3 healthy breakfast smoothie recipes that you can easily make the night before. This way you can start your day the best way possible. Smoothies are the perfect way to start your day. They are so easy to make the night before. Just chuck all of your ingredients in the blender and store it in a mason jar in the fridge. Perfect for breakfast or a snack on the go.
Raw Banana Cinnamon Chia Pudding smoothie
This is an absolutely delicious raw, vegan and filling breakfast packed with chia seeds, bananas, and cashews!
Ingredients
1 cup cashew milk
1/4 cup chia seeds
2 tsp. maple syrup
1/4 tsp. cinnamon
1/4 tsp. lucuma
1/4 tsp. vanilla essence
1/2 banana
In a bowl, combine the cashew milk with everything except for the chia seeds and mix well. A whisk is perfect for this. Add the chia seeds and whisk for a minute or so to make sure the seeds are spread evenly and aren't clumped up. Let the mixture settle for a minute and whisk again Put into the refrigerator and let it sit for at least 30 minutes.
Slice up the banana and place over the top, sprinkle some cinnamon and viola! Enjoy!
Green smoothies
We can't get enough of this green smoothie. This healthy breakfast smoothie is jam-packed with loads of natural fibers, helps cleanse your body and digestive system. This can be stored in the refrigerator for up to 3 days.
Ingredients
1-2 cups of cold water
6 cups spinach, chopped
5 cups cos lettuce, chopped
2 stalks of organic celery
1 organic apple, pear, banana
1-2 tbsp lemon juice
½ Chopped fresh ginger
Directions
Add water, lettuce, spinach in a blender and mix until smooth. Then add apple, pear, and celery to the mixture and blend until properly mixed. Add the banana, lemon juice and ginger at the very last and blend again.
Serve cold in a glass.
Berry protein smoothie
This mixed berry smoothie is sweet, delicious and a healthy breakfast smoothie option. It is also a great way to get more fruit in the kids' diets.
Ingredients
1 cup of coconut water.
1/4 cup frozen raspberries.
1/4 cup frozen strawberries.
1 kale leaf.
1 tablespoon chia seeds.
1 serve vanilla protein powder.
Directions
Place all ingredients in a high-speed blender. Blend until smooth and serve. It's that easy.
Read More:- Healthy breakfast ideas to help you lose weight without dieting.