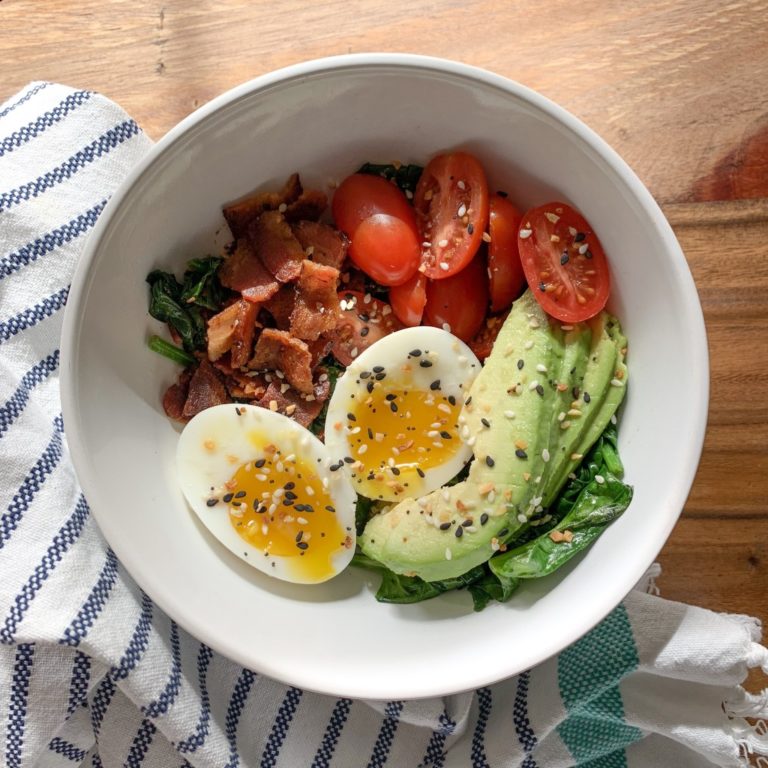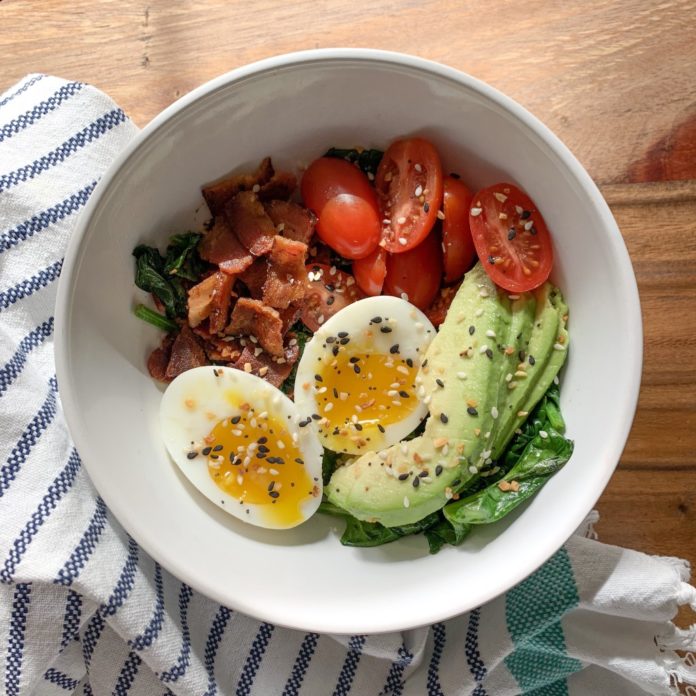 If you have started your ketogenic diet journey, you know you must be cautious about your carb intake from morning till evening. The keto diet is something like a diet with lower carbs. Even if the keto diet does not keep count of calories, it keenly watches the macros you take every day. Even if each person has a limit of the number of carbs they are supposed to eat in a day, most Keto diets limit a person to eat around 20 grams of carbs in a day. As you ensure the number of carbs is limited, the keto diet also expects one to eat fats and proteins moderately. The aim of having a keto diet is for your body to get in a state of ketosis, for your body to burn fats for fuel instead of carbs. Below are 5 healthy keto breakfast ideas for you.

90-Second Keto Bread

When thinking about this bread, think of it like a mug cake biscuit that looks very similar to the English muffin. When eating 90-second keto bread, partner it with egg or bacon, and enjoy your delicious keto breakfast.
To prepare, whisk an egg with almond or coconut flour. Add milk, oil, baking powder, and a pinch of salt. Mix for one minute and leave it in the microwave for 30 seconds. Your result will be a cylindrical spongy bread.
Some recipes use almond flour while others use coconut flour. Also, there are some that add herbs and cheese in the mixture. When using coconut flour only, the batter becomes pasty and thick and looks like a dry biscuit. When using almond flour, the batter looks soupy.

Breakfast deviled eggs
If you are following the keto diet and you feel like your egg routine is becoming stale, creamy deviled eggs might be your savior. Any occasion could become better if deviled eggs are added to the meal. Deviled eggs are creamy and mild, so they won't smack you with heat and spice early in the morning. Instead, deviled eggs are stuffed with cream cheese and yolks giving you your favorite bagel spice. You could opt to add cooked bacon to get an out of the world experience, but you don't have to.
To prepare, boil the eggs and peel them after cooling. Slice them and use a spoon to pop the yolks out. Cut cream cheese and add to the yolks then blend. Add seasonings, pepper, or salt. Fill the egg whites with a spoon to the yolk mixture and place them in the microwave for 2-3 seconds.

Keto Loaf Bread
Even if you are following a keto diet, no one has restricted you from eating an avocado toast. Kato loaf bread is a low carbs bread prepared using almond flour instead of eggs and wheat flour. Also, xanthan gum is used to keep the bread sliceable, moist instead of crumbly and binds all ingredients together.
To prepare, whisk salt, xanthan gum baking powder, and almond flour in a bowl then set aside. Place eggs in a bowl and beat until they look frothy. Add coconut oil and melted butter then beat again till the mixture combines fully. Add the baking powder mixture and beat until the mixture becomes thick. Bake until it reaches a point where you insert a knife and it comes out clean the cool and slice.

Keto Pancakes
Pancakes may seem like the worst thing to eat when following a keto diet, but you are wrong since keto pancakes exist. Mostly, the batter used to make keto pancakes is made of eggs and cream cheese. Occasionally, coconut flour or almond flour and baking powder are added to give the pancake some lift.
To prepare, put salt, baking powder, flour, eggs, and cream cheese in a blender and wait till smooth. Heat a pan and coat with butter and once melted, pour the batter and cook till golden brown. Flip to the other side and wait till it looks golden brown too and transfers to a platter. Serve with powdered sugar, sliced strawberries, or maple syrup. You can store leftovers in an airtight container for up to 5 days in the refrigerator or in the meal delivery service kit.

Egg wraps
Keto diet doesn't consist of a lot of meaty and egg tunings but an egg wrap wouldn't hurt. Egg wraps are used to hold any type of fillings. On most occasions, egg wraps are filled with watercress and ham but people fill in with spinach, arugula, prosciutto, and turkey.
To prepare place salt, flour, water, and eggs in a bowl then whisk until the flour dissolves completely. Heat oil in a pan until it shimmers then coat the bottom of the pan with oil. Add a small portion of the mixture to coat the bottom of the pan and cook until the edges are set on the bottom of the pan. Make the edges of the wrap loose and flip the wrap. Sprinkle cheese on the wrap and cook until the other side is set. Place ham over the egg and wrap tightly.

Conclusion
The keto diet is a low carb diet, moderate fat, and high protein diet that leaves your body in the state of ketosis where your body uses fats for energy instead of carbohydrates. Everyone starting the keto journey needs to know what they should eat and what they cannot eat. There are many breakfast options that are fit for the bill, but this article gives 5 of the most common keto breakfast meals.