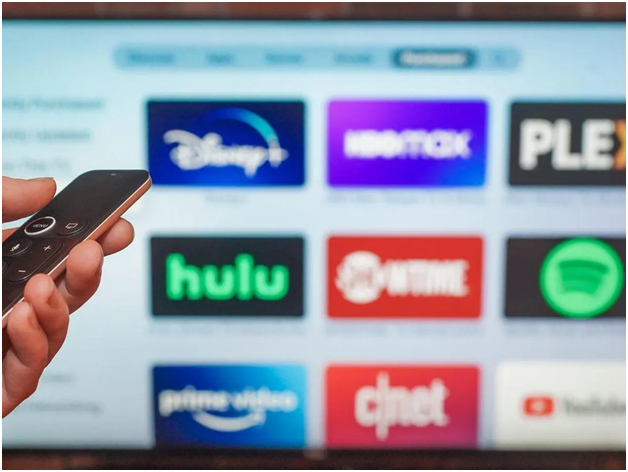 Are you tired of expensive cable TV subscriptions and limited content options?
Say goodbye to cable and hello to the freedom of streaming! In today's digital era, video streaming services have revolutionized the way we consume entertainment, offering a wide array of shows, movies, and live TV channels at our fingertips.
If you're in Singapore and looking to cut the cord, you're in luck! There are several fantastic video streaming services available that allow you to enjoy your favorite content anytime, anywhere.
One such service is ITV, you can now watch ITV in Singapore, a popular British broadcaster known for its high-quality programs and captivating shows.
With ITV, you can dive into a world of gripping dramas, thrilling reality TV, engaging documentaries, and much more, all from the comfort of your own home.
In this blog post, we will explore five top-notch video streaming services in Singapore that enable you to cut cable TV, including ITV, and discover a new era of entertainment on demand.
Get ready to transform your viewing experience and embark on a journey of endless entertainment possibilities!
Netflix
With its extensive library and user-friendly interface, Netflix has redefined the way we consume entertainment. The sheer variety of genres and content available on Netflix is staggering, catering to every mood and preference.
Whether you're in the mood for a thrilling suspense series that keeps you on the edge of your seat, a heartwarming romantic comedy that tugs at your heartstrings, or a thought-provoking documentary that explores fascinating topics, Netflix has it all.
In addition to curating a vast collection of licensed content from around the world, Netflix has made a name for itself with its exceptional original productions.
From the supernatural phenomenon Stranger Things to the true-crime sensation Tiger King, Netflix's original series and movies have garnered critical acclaim and captured the hearts of viewers worldwide.
The platform consistently delivers binge-worthy content that keeps us glued to our screens, ensuring that there is always something new and exciting to discover.
ITV
ITV has long been a prominent player in the British television landscape, and now it brings its captivating content directly to your streaming devices through ITV Hub. This streaming service offers a diverse range of shows that reflect the rich tapestry of British entertainment.
From gripping crime dramas like Broadchurch and Line of Duty to popular reality TV programs like Love Island and The Voice UK, ITV Hub caters to a wide range of tastes and interests.
One of the standout features of ITV Hub is its commitment to providing up-to-date news coverage and live sports events. Whether you want to catch the latest headlines or immerse yourself in the excitement of live sports, ITV Hub has you covered.
Sports enthusiasts can enjoy watching live football matches, rugby tournaments, and other sporting events, making it a go-to choice for those who want to stay connected to the sports world.
Immerse yourself in the world of British entertainment and experience the charm and quality that ITV is known for. With its compelling lineup of shows, news updates, and live sports events, ITV Hub offers a comprehensive streaming experience that keeps you entertained and engaged.
HBO
When it comes to premium entertainment, HBO stands in a league of its own. This powerhouse network has consistently produced some of the most groundbreaking and critically acclaimed series in television history.
From the fantasy epic Game of Thrones to the mind-bending sci-fi thriller Westworld, HBO pushes boundaries and captivates audiences with its immersive storytelling and stellar performances.
With HBO, you can expect thought-provoking narratives, complex characters, and production values that rival those of big-screen blockbusters.
Amazon Prime Video
As an Amazon Prime member, you gain access to Amazon Prime Video, an expansive streaming service with a wealth of content. From Hollywood blockbusters to indie gems, this platform offers a wide selection of movies that cater to all tastes.
Additionally, Amazon Prime Video has made its mark with acclaimed original series like The Marvelous Mrs. Maisel and Fleabag, showcasing its commitment to producing compelling and innovative content.
With the added benefit of free and fast shipping on Amazon orders, Amazon Prime Video is a great value proposition for those seeking diverse entertainment options.
Disney+
Disney+ is the ultimate destination for fans of all ages who want to immerse themselves in the magical worlds created by Disney, Pixar, Marvel, Star Wars, and National Geographic.
Whether you want to revisit timeless classics like The Lion King and Cinderella or dive into the Marvel Cinematic Universe with Avengers: Endgame, Disney+ has an extensive library of beloved titles.
The platform also delights fans with original series set in these iconic universes, allowing for new adventures and deeper explorations of beloved characters.
With its family-friendly content and unparalleled roster of beloved franchises, Disney+ is a must-have for Disney enthusiasts and families alike.
Conclusion
Cutting cable TV in Singapore has never been easier with the plethora of video streaming services available.
Whether you're into international dramas, gripping documentaries, or blockbuster movies, these five services – Netflix, ITV, HBO, Amazon Prime Video, and Disney+ – offer a diverse range of content to cater to all tastes and preferences.
Embrace the freedom of streaming and enjoy your favorite shows and movies whenever and wherever you want. Say goodbye to cable and say hello to a new era of entertainment at your fingertips. Happy streaming!