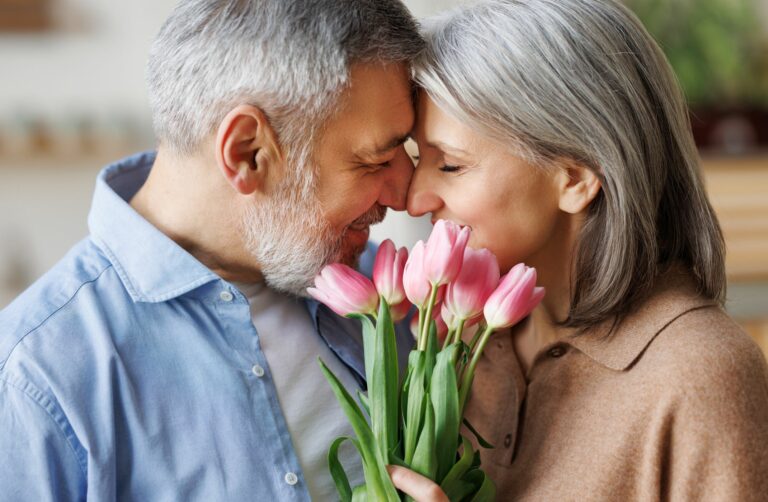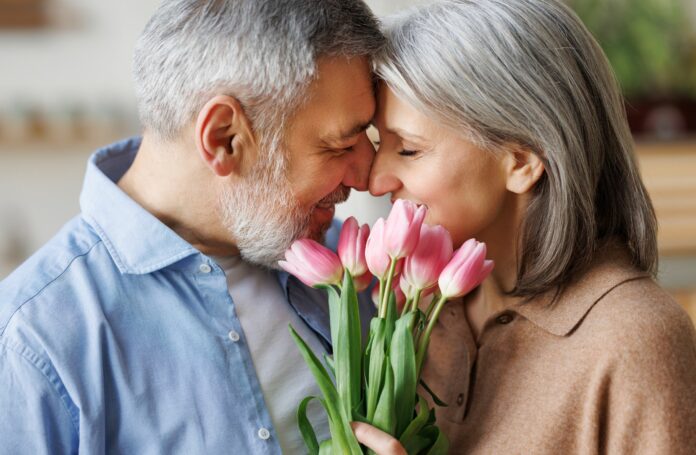 Every anniversary is a special milestone in your journey of love and commitment. Each anniversary is traditionally associated with a specific type of flower as the years pass, symbolizing the blossoming love between partners. From delicate and fragrant buds of early years to enduring blooms of later ones, flowers for anniversary holds a profound meaning that reflects the deep bond of a couple. Therefore, to make your partner feel more loved and valued, consider gifting them anniversary flowers by year. And this article will discuss 6-anniversary flowers by years of togetherness.
Anniversary Flowers Reflect the Years of Togetherness
1. Carnations for First Anniversary
The first anniversary is a momentous occasion, marking the completion of the first year of marriage and the beginning of a lifetime of love and commitment. And this joyous moment is represented by the vibrant carnations. These beautiful blooms symbolize young and passionate love, purity, and admiration. Like the delicate petals of carnations, your relationship with your partner is delicate and requires nurturing to flourish. Thereby, gifting a beautiful bouquet of carnations flowers for anniversary will reflect your commitment to nurturing your love.
2. Lilies for Second Anniversary
At this point of the second anniversary, couples embark on their journey of love and begin to understand the beauty of their commitment. And a bouquet of beautiful lilies is an excellent choice for a second anniversary, embodies the sweetness and humility found in the evolving love of a couple. Additionally, lilies are associated with purity and reflect the pure affection that grows between partners. They serve as a reminder to cherish the simple yet powerful moments of married life. And, if you want to surprise your partner with anniversary flowers by year, BloomsyBox is a great option to consider.
3. Vibrant Sunflowers for Third Anniversary
The third wedding anniversary marks a special moment for you and your partner as you nurture your love and build a strong foundation for your relationship. So, bright and bold sunflowers symbolize loyalty, adoration, and warmth of love and are perfect anniversary flowers for celebrating three years of togetherness. And it represents the strong bond between both of you. Also, by considering sunflowers as an anniversary gift, you will express your desire to embrace the radiant love that has blossomed during three years of marriage.
4. Fourth Anniversary With Hydrangeas
After four years of marriage, you and your partner will better understand each other. So, the fourth year of marriage is embodied by hydrangeas, which represent gratitude, understanding, and heartfelt emotions. Like many clustered blooms of hydrangeas, your relationship of love has flourished and become even more beautiful with time. So, this year celebrate the growth and blossoming of a relationship filled with appreciation and compassion by gifting hydrangeas as happy anniversary flowers.
5. Fifth Anniversary With Elegance of Daisies
The fifth wedding anniversary reflects the positivity you and your partner brought into each other's life. And daisies are associated with innocence, purity, and everlasting love you and your partner share. Like daisies' delicate petals surrounded by a bright center, your love for your partner radiates warmth and joy. And, considering daisies as celebration flowers for anniversaries, you convey the message of fidelity and the promise of everlasting love.
6. Sixth Anniversary With Calla Lilies
Calla lilies are elegant and refined flowers associated with the sixth year of marriage. These flowers symbolize the growth, transition, and profound beauty that love brings to a relationship. As you complete six years of togetherness with your partner, calla lilies remind you to appreciate the sophistication and grace your love has acquired over the years. And, if you are looking for a convenient way to send flowers to your partner, opt for the services of anniversary flowers delivery to make your partner smile a bit broader.
Conclusion
To conclude, flowers for anniversary carry a profound meaning that reflects the evolving love and commitment you and your beloved shared throughout the years of togetherness. By considering these anniversary flowers, you add beauty to the celebration and communicate the deep emotions and promises that make each milestone truly special.