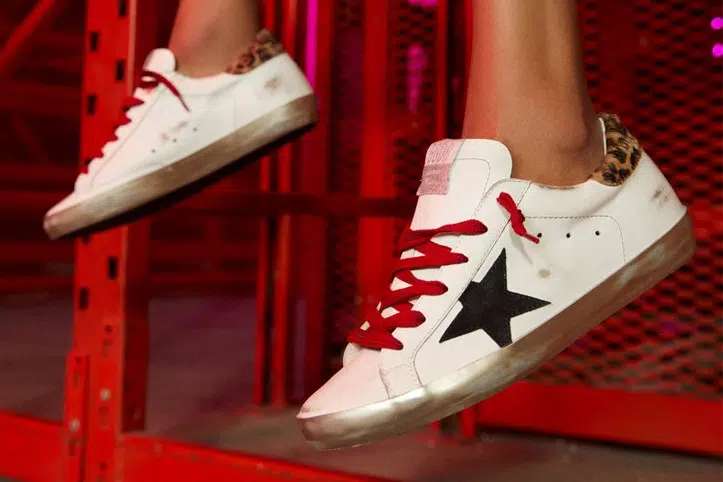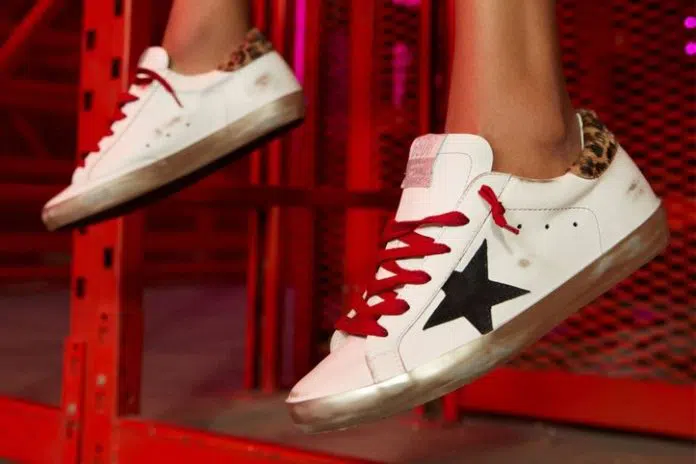 When stepping out in your streetwear attire, you want to scroll through your sneaker collection and pick the best match for your outfit, right? Well, if you have a sneaker collection you could be a sneakerhead, especially if you do it for a hobby.
Some like to call themselves shoe collectors, and, especially when it comes to sneakers, they tend to be very passionate about it! If you consider yourself a sneaker collector, or you have a sneakerhead friend, this article highlights some of the best star sneakers and glitter designs you can recommend.
Why Do People Collect Sneakers?
Before we get to the main juice, it pays to decipher the reasons behind the passion for collecting sneakers. For starters, sneakers are overly popular these days, something you might know if you love or have heard about streetwear fashion.
Not only do they look cool and stylish, but they also have a rich history and culture behind them. Especially from Golden Goose, glittering and sneakers with stars are increasingly gaining popularity and seem to be among the latest sneaker trends these days. What's more, women's options are also available in a huge variety of options, and sneaker collecting is not just a manly thing.
Some people even consider them an investment because they collect and resell them. A sneakerhead is basically a person who admires, collects, or trades sneakers passionately. If this sounds anything like you, the list below covers a few options you could find cool and worthwhile for your closet.
Some Great Star and Glitter Design Sneakers
When shopping for trendy sneakers, you will obviously have numerous options to pick from, which can be confusing. You may not also know what to add to your sneaker collection next if you are a collection with hundreds of sneaker pairs. If glittering/star-engraved sneakers sound fun to you, here are some great options to consider.
1. Steven NY Rubie Star Sneakers
With a shining silver star on the side and a golden stripe along the lace eyelet area, these are some of the best dupes you can collect. The white (and some black) platform sneakers come pre-distressed stylishly for that uplifted look.
They feature a rubber sole, leather body, fabric lining, and calf hair as the primary materials. Alternative color options are also available, including the one with gold glitter and a pink back as well as interesting prints like zebra and leopard.
2. Super-Star Women's Golden Goose Sneaker
They define it as their signature, iconic sneaker, and there are compelling reasons to believe so. These dupes come in white, with a silver glitter that gives a glamorous touch alongside a cool look. There is also a white and black version, white and pink, and many more.
3. Nature Breeze Gold Star Women's Platform Sneakers
For the ladies, you have one more, cool sneaker right here to add to your collection. With a white platform sole, these dupes come shimmering with golden laces for that trendy appearance. Apart from rose gold, they are also available in white or black with a white sole and a silver star.
4. Steve Madden Starling Sneaker
Often in rose and white, these are great for a laid-back look. The Steve Madden Starling Sneaker resembles sneakers from the Golden Goose collection, only that the scuff marks are fewer. Alternatives include the Steve Madden Rezza Sneaker, which is primarily designed for women. It comes with a leather-suede upper material and a quality rubber sole for the utmost comfort. 
5. Shearling-Lined Distressed Mid Star Sneakers
Thanks to the comfort they provide, these dupes were actually mentioned by Forbes as among the most fashionable sneakers to start the year. The shearling lining is largely what provides coziness in cold weather. They also come in neutral colors, making them easy to pair with different outfits.
And there you have it. Whether you're an avid sneaker collector or you're just getting started, there's a good chance you will have one or two options to consider adding to your collection from the list above!