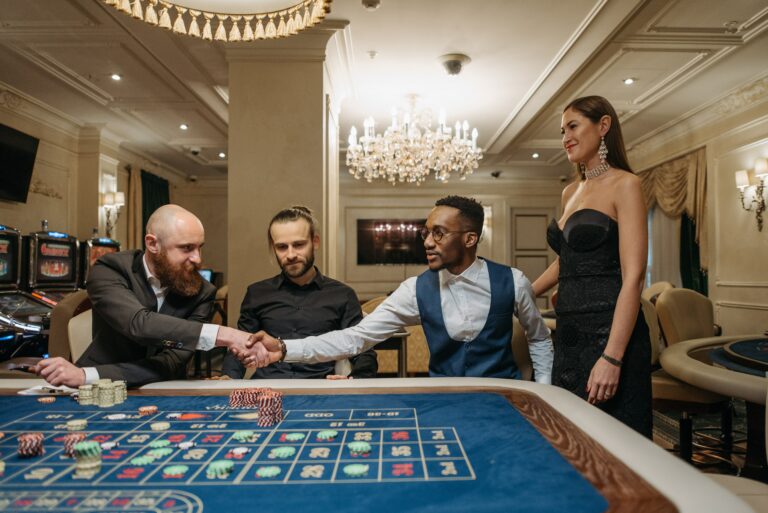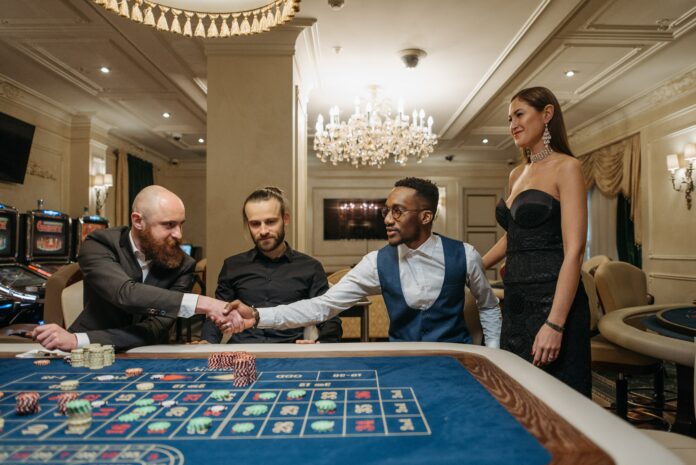 How to dress to go to the casino and play at the blackjack table or any other game depends on the type of casino we attend, the kind of event we will go to, and other little things. So, here is a little practical guide to understanding the ideal casino outfit for every occasion :
How to dress in a casino : a matter of glamour
Suppose you are looking to play blackjack or any other gambling : in that case, you need to know that in most casinos around the world, the security staff, hostesses, attendants, and all workers in these entertainment centers take great care of their image so that their dress code aligns with the luxury ambiance of casinos.
Some establishments prefer formal dress etiquette and a history of sober and elitist clothes similar to those used in the movies in the late 19th century.
Even today, some of the world's most famous gambling houses impose a specific style, and knowing how to dress to enter the casino becomes necessary. Otherwise, you will not pass the selection at the entrance and, thus, goodbye to the evening of gambling we had imagined.
Among the most restrictive in this particular aspect, we find exclusive casinos such as the one in Monte Carlo or Venice. In these gambling houses, access to some rooms is allowed only with a jacket for men and an evening dress for women.
But times change, and the world of fashion as well evolves. And in many casinos, the dress code includes only the rule of good taste, thus avoiding tank tops, flip-flops, and all that we can call beach wear.
How to dress in a casino: jacket and tie? Not anymore!
Tie and jacket are no longer unavoidable requirements, although it is recommended when attending at night hours or when the casino presents a special event. Only some casinos have a dress code, but they make it clear that players and staff who wish to have access to the facility-must wear at least one piece of casual or dressy clothing.
These simple dress codes are now the most widely followed, so entering historic casinos such as Lugano or Saint Vincent is possible even if you wear a simple short-sleeved polo shirt with a pair of sporty jeans.
In practice, the advice is to maintain some basic decorum. Still, elegance is now confined only to special evenings and to some deluxe rooms in the most luxurious casinos.
The only explicit prohibitions in each case concern dark glasses, backpacks, helmets, and other clothing that limit the player's recognizability or can create dangerous situations.
A good example is the dark glasses at the blackjack or poker table, which are helpful to avoid giving indications, even unintentional ones, to the other player.
Questionable outfits in casinos
Always connected with elegance, in recent times, casinos have tried to broaden their clientele by making themselves laxer with the selection at the entrance of players. But unfortunately, this has also caused some side effects on the image of the gambling halls, which have become populated with bizarre players dressed questionably.
For example, the Venice Casino has opened a separate casino branch for some years, where there are no restrictions whatsoever on what clothing is recommended, with the result that elegant players and some in shorts and flip-flops coexist at the same table.
But the undisputed home of questionable attire in casinos remains Las Vegas. Of course, there are whole gambling houses here, where elegance is the most important thing.
Still, most casinos are attractions for players and vacationers curious to visit one of the most iconic places in the world. So vacation attire, always very relaxed compared to what people usually wear, is visible in many players or mere visitors—remembering the ever-present curious characters dressing up as Elvis or the like.
How to dress for playing casino games
So to the age-old question of how to dress to play at the casino, we can give one single answer: it depends.
It depends on the casino we intend to visit, and it also depends on the game we prefer. For example, sitting at the blackjack table involves a specific dress code that historically is not necessary when playing a slot machine.
The best way to dispel any doubts about dress code, however, is to play from the comfort of your couch at home, at the game of your choice, taking advantage of all the fun possibilities offered at the myriad of games available on the most famous gambling platforms.
No matter the outfit. You'll be able to play from home at the best online casino and experience all the excitement of a real gaming room without thinking about what you're wearing or putting on that lucky shirt that you couldn't wear outside gives you a lot of satisfaction!