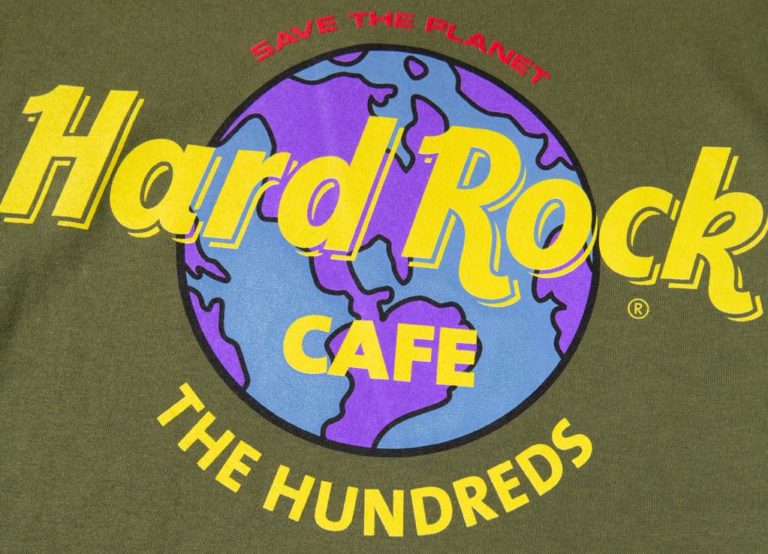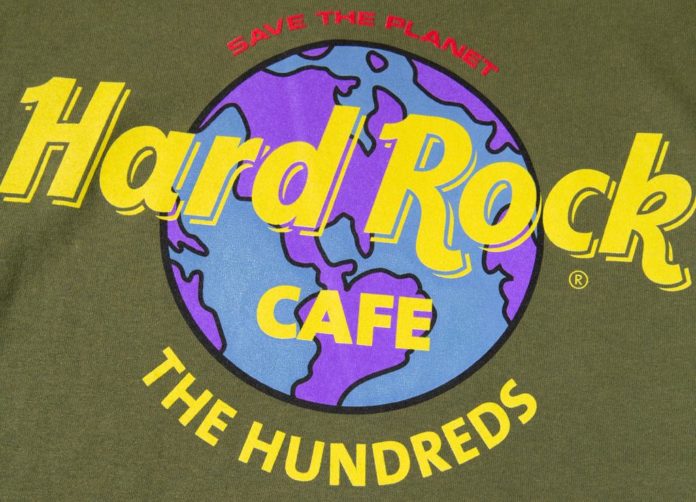 Bistro chain Hard Rock International is joining forces with streetwear brand The Hundreds for a selective line of co-marked product.
The case offers an assortment of vintage things including tees, pullover sweatshirts, a denim coat, caps, pins and a shot glass set, just as the co-branded.
'Save the Planet' feasible shirt, which reuses what might be compared to five plastic bottles for each shirt delivered, as indicated by a public statement. Costs run from $20 for a stick to $139 for the denim coat.
"This partnership with The Hundreds is exciting for the Hard Rock brand, as it provides a great opportunity to combine the musical influence our fans love with the vintage streetwear style The Hundreds is known for producing," said Stephen Judge, leader of bistro tasks at Hard Rock International.
"Not only is the merchandise stylish, but the sustainable methods used to produce the limited-time tee is a great way for us to bring our 'Save the Planet' motto to life in a fun way that allows our fans to look good and feel better after making the purchase."
The collection is accessible at The Hundreds' Los Angeles area and online at www.thehundreds.com and Hard Rock's recently propelled online shop, www.shop.hardrock.com.
The coordinated effort pursues The Hundreds first fashion show, which occurred in Los Angeles on October 13. To pay tribute to Los Angeles formally perceiving Columbus Day as Indigenous Peoples' Day on October 14, The Hundreds discharged a coordinated effort with four indigenous-claimed brands, which was put in plain view at the style appear.
Before Hard Rock, The Hundreds recently joined forces for a container accumulation with individual streetwear brand, Chinatown Market.