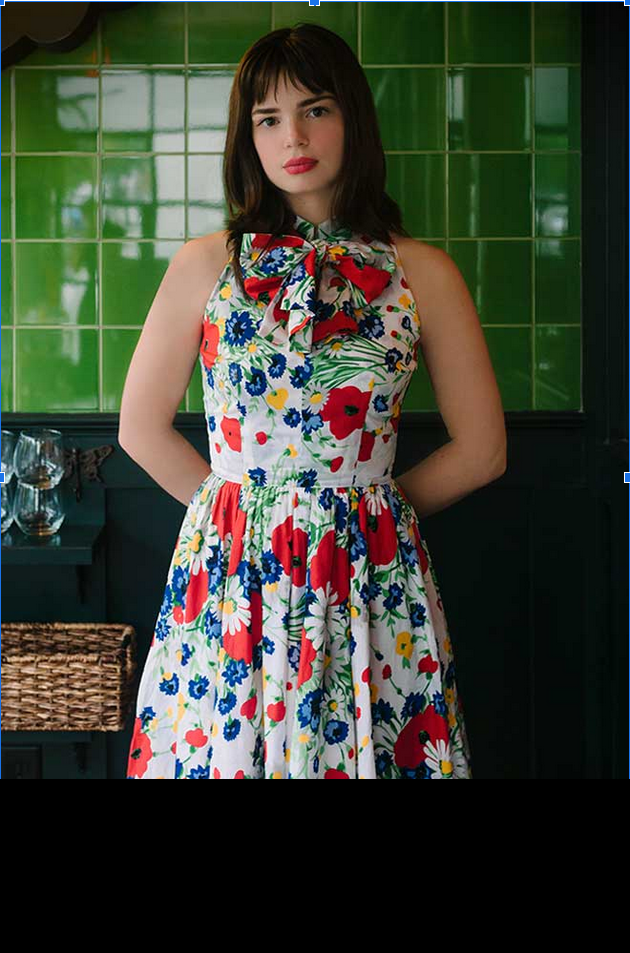 Introduction
Are you ready to turn heads and command attention wherever you go? Look no further, because we've got the ultimate guide to achieving a diva look with dresses that are guaranteed to make you feel like royalty. Whether you're headed to a red carpet event or just want to amp up your everyday style, these dresses will have you looking and feeling like the superstar that you are. So get ready to unleash your inner diva and take on the world in style!
The Different Types of Dresses for a Diva Look
A diva look is all about being confident and making a statement. Whether you're dressing up for a night out or just want to feel like a million bucks, there are different types of dresses that can help you achieve that goal. Here are a few of the different types of dresses for a diva look:

Bodycon Dress: A bodycon dress is fitted to hug your curves in all the right places. This type of bodycon dress is perfect for showing off your killer bod and is sure to turn heads when you walk into a room.

Maxi Dress: A maxi dress is long and flowy, making it ideal for any formal occasion. Whether you're attending a wedding or hitting the red carpet, a maxi dress will make you look like a glamorous goddess.

Little Black Dress: Every woman needs at least one little black dress in her closet. This versatile piece can be dressed up or down depending on the occasion, and will always make you look chic and stylish.

Sequined Dress: If you really want to make a statement, go for a sequined dress. This type of dress sparkles and shines, catching everyone's attention as soon as you enter the room. Wear this type of dress when you want to feel like the belle of the ball.
How to Choose the Right Dress for Your Body Type
When it comes to choosing the right dress for your body type, there are a few things you need to keep in mind. First, you need to know what your body type is. Are you pear-shaped? Hourglass-shaped? Rectangle-shaped? Once you've determined your body type, you can start shopping for dresses that will flatter your figure.

–For pear-shaped figures, look for A-line cut dresses that hit just above the knee. These will create a nice balance between your hips and chest. Empire waist and wrap dresses are also great options for pear-shaped figures as they will help highlight your waist area. Try to avoid bodycon or tight-fitting dresses that will draw attention to your lower half.

-For hourglass-shaped figures, you have a lot of options! Bodycon, midi and maxi dresses are all flattering choices. Look for pieces with ruching, pleats or other details that help define your curves. You can also try wearing wrap dresses, belted wrap dresses or double breasted coats.

-If you have a rectangle body type, focus on creating the illusion of curves. Look for flowy or ruched maxi dresses to create curves where there aren't any, or opt for cinched waists to give the appearance of an hourglass shape. Belted midi and mini dresses are also great options for rectangle shapes as they will emphasize your waist area and add some shape to your figure. No matter what your body type is, remember that the goal is to find a dress that
Plus Size Dresses for a Diva Look
There's no need to sacrifice style when you're shopping for plus size dresses! We've got all the latest looks in our collection of plus size dresses for a diva look. Whether you're looking for a casual prom dress to wear around town or a formal gown for a special occasion, we've got you covered.

Our plus size dresses are available in a variety of colors, styles, and sizes to suit your unique figure. From classic black dresses to bright and bold prints, we have something for everyone. And with sizes up to 4XL, we've got the perfect fit for your curves. So what are you waiting for? Shop our collection of plus size dresses today and find the perfect look for your next event!
Petite Dresses for a Diva Look
The petite figure is one of the most difficult to dress. Oftentimes, women with this body type feel they have to settle for ill-fitting, boxy clothing that does nothing to flatter their curves. But it doesn't have to be this way! There are plenty of fabulous petite dresses out there that will make you look and feel like a diva. Here are some tips for finding the perfect petite dress:

-Opt for fitted silhouettes. A fitted dress will hug your curves and show off your small waist. Avoid baggy or loose-fitting dresses, as they will only make you look bigger.

-Go for shorter lengths. Mini dresses and skirts are your friend! They'll show off your legs and make you look taller.

-Play with proportion. If you want to add a little bit of extra height, go for a petite dress with an asymmetrical hemline or an embellished neckline. These details will help to elongate your frame.

-Stick to simple styles. Overly complicated designs will only overwhelm your small frame. Choose clean lines and classic cuts instead.
Conclusion
Dressing like a diva is all about feeling confident in your own skin and expressing yourself through fashion. We hope this article has inspired you to create some unique looks for any occasion.
With the right dress, you can be sure to stand out from the crowd and make an impression wherever you go. So get creative with your closet, explore new trends, and find the perfect dress that will show off your inner diva! Don't forget to accessorize! A great outfit is nothing without a few well-picked accessories. Add some statement jewelry or carry a designer clutch for that extra bit of glamour.