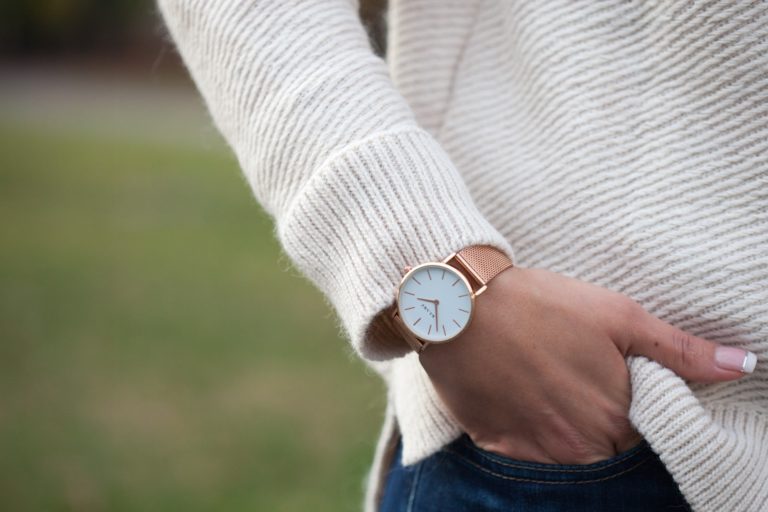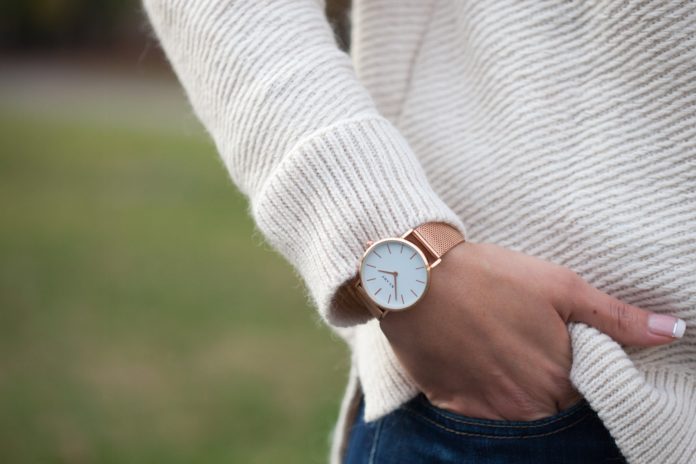 Planning to buy a new watch for you? We understand that buying a watch is an overwhelming affair if you don't know what you want. This world of watches has been a man's world for the longest time, and there is no fact to deny this. It took years to get the watchmaking companies to focus on women's watches. Women have become more discerning about the type of watch they buy, and the number of female watch collectors is also increasing quickly. The number of female watch designers is also increasing. All this has resulted in intuitive and female-centric designs of ladies' watches that speak about every individual woman's personality.
The market is full of cheap brand imitations and premium quality watches. Knowing how to spot the difference between both can save your cash from going into the wrong place and spare disappointment.
Whether you want to buy a watch for yourself to upgrade your style or are looking for a perfect watch to gift your loved ones, these tips will help you narrow down your search for the best watches.
Follow this Guide to buy women's watches, the best ones available.
The watch should match the wearer- a woman's watch should match the style of the person you are buying the watch for. Is the lady a working woman? Or an outdoorsy person? Are you buying the watch to fit her field of work? There are various watch styles available in the market that you should consider before randomly buying anything. It would help if you considered her lifestyle and wardrobe style before you purchase.
Some common watch styles are:-
Fashion watches for women- fashion watches have a very intricate design and detailing done. The watch cases are very significant and integrated into straps that can later be bracelets.
Dress watches for women-these watches are meant to be worn at times of formal settings or places of formal events. These watches are studded with gemstones or detailing, which stands out. These watches typically have leather straps or metal bands.
Sports watches for women-sports watches are made for women who indulge in outdoor activities more. The watch is made of rubber straps and has a digital interface, mostly with a timer.
Casual watches for women- these casual Watches have a broad dial that makes them easier to read and often come with leather straps. These watches can be worn every day for daily chores.
The material of the watch- it is important to consider the watch material. Gold watches have always been high in demand and are more common in women's watches than men's. Different tones and shades of gold watches are available in the market, like classic gold, rose gold, white gold, and pink gold. These watches often come in metal straps or stainless steel material. Ceramic watches have also become quite popular. It is practical, long-lasting, doesn't get scratches, and gives a stunning and polished look.
Wearer's age- the wearer's age highly influences the watch color and style you should pick. For instance, if you buy a watch for your mother, you will choose a timeless piece with a small dial and metal straps or leather straps. You will get a gold or silver color watch to match her style. On the other hand, if you buy a watch for your daughter or someone young, you will get a fashion watch studded with gemstones and a bracelet strap. You will most likely buy it in her favorite color.                                                                                                                             
Watch crystal- the watch's casing is embedded with crystals and gemstones. The most commonly used crystals are minerals, sapphire, and Plexiglas. The crystals used highly depend on the price of the watch. Low-priced and cheap-quality watches have plastic crystals or any other inexpensive crystals. These can easily get scratched or cracked. Mineral glass sapphire crystals are found in high-quality and luxury watches. These crystals are scratchproof and durable. Even after years of using them, these watches still look brand new. A proper casing and durable crystals make a big difference.
Case size- women's watch dial typically is smaller in size with 34mm width. With the change in fashion and style, the size of the case has gone up to 60mm. If your ladylike makes a statement and is not afraid of wearing big dial watches, get her this. The conservative ladies always stick to smaller cases to match their style. Taller ladies should get big case watches to match their size, and petite ladies should buy standard strap watches in small sizes.
Interchangeable bands- so many brands of watches make removable straps and add different strap styles with the watch. Getting a watch with multiple straps provides versatility. Big brands often make leather straps in black accompanied by some different colors. These changeable straps make it more comfortable for the wearer to style according to the dress. It is so fun to try different colors every time you go out. Metallic straps look dressier, while leather straps give a casual appearance. You can use a single watch for multiple occasions this way.
Watch movement- if you think women do not care about the watch's working, then you are so wrong to think so. The Watch movement comes in three types. Quartz, mechanical and automatic. Mechanical watches have become outdated. Avoid getting a watch with a mechanical movement. The most commonly used are quartz watches. These are affordable. If the lady you are buying the watch for is an enthusiast of watches, get her one with automatic movement. Automatic watches are more expensive than quartz. Getting an excellent electronic watch can set you back a few thousand bucks.                                                 
Brand names- most brands are popular for high-quality watch production. Different brands serve different segments of the market. If you buy a branded watch, you will know what you are looking for and avoid getting duplicated watches flooded in the market.