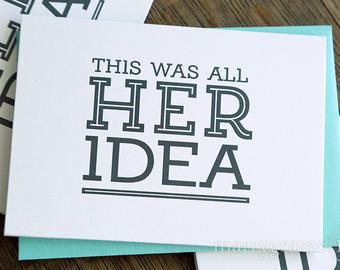 Wedding planning. It can be fun but terrifying and exhausting at the same time. There is so much to organize that there seems little time to do it! In this article, we are going to talk about some of the ways that you can help your fiancé with the wedding plans. By helping out with the wedding plans, it allows you and your fiancé to spend time together, and make important decisions about the big day that will change the rest of your lives. You can support each other, love each other and, most importantly, celebrate the day together, knowing you've helped each other along the entire way.
Organize the budget:
The wedding budget is one of the most important things that you need to discuss together as a couple. You can both have completely different ideas on what the expected budget is, so it's essential to talk about things clearly so that you both know where you stand. Will you need to take out a loan? Or can you afford to pay for things upfront? There are many questions to ask yourself, so make a list before sitting down to discuss everything. You'll also want to make a rough calculation on what your dream wedding would cost. This way, you can then work out where you need to cut, and where you can spend a little more money. Always make sure you both stick to the budget, and if you do go astray, communicate this with your partner to prevent arguments and added stress.
Help send out the invitations:
On top of the usual save the date cards and invitations, you also need to consider how to ask your friends if they will be your bridesmaids/groomsmen! Try and help come up with unique ideas, like these ones seen on Groomsshop. Your fiancé will be thanking you for it! And it's another thing that you can cross off the list.
Assist with choosing the wedding party gifts:
Arranging all the wedding party gifts can be another daunting task. Try and make a compromise and split the responsibility between both of you. Maybe you can take care of the groomsmen and ring bearer, while your partner takes care of the bridesmaids and flower girl? Splitting the tasks reduces stress for both of you, and you are both putting in equal decision making.
Help choose the perfect date:
With 365 days in the year, it can be so challenging to select the ideal day for your wedding! A good idea is to sit down with your partner and see if any dates are unique to both of you. It's also worth taking into account the seasons and weather, as that could potentially change the budget, venue, and even outfit choices.
Provide feedback about the menu:
One of the most important things to do together as a couple is to go and organize the menu together. If you are going through a caterer, make sure you go to the tastings together, so you can help decide upon a menu that represents both of you. Having input on the little things can show your support and application, and your fiancé will love you for it.
Create a playlist for the DJ:
The last thing you want for your wedding is to hire a DJ that doesn't play you and your partner's favorite music! A simple task that you can take control of is to put together a playlist of your favorite songs and artists so that you can rock out all night long. Make sure you communicate with the DJ about the sound level, and systems they use, so you can make arrangements if required.
Support them no matter what:
And finally, the most important way to help support your fiancé with the wedding plans is to support and encourage them no matter what! Wedding planning is impossible to do by yourself, so make sure that you are there to help at any moment. Make sure you get involved in the small things, make suggestions, and acknowledge how awesome your soon to be spouse is!
And there you have it! These were some of the best ways that you can help your fiancé with, in regards to wedding planning. Always remember that you have your family and friends there to support you. Congratulations! And you'll be on your way to the big day in no time.