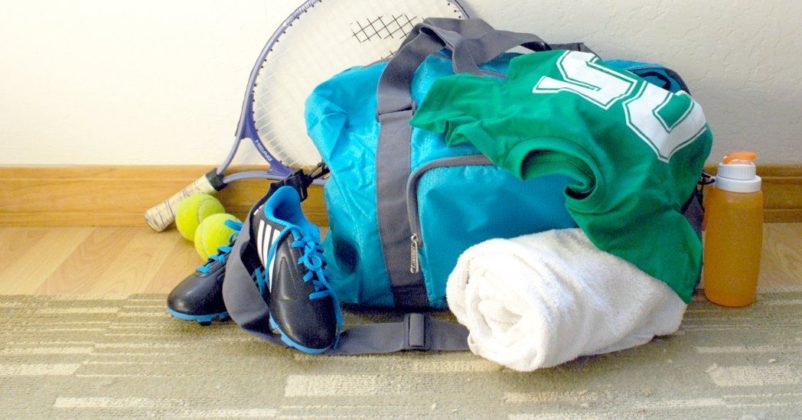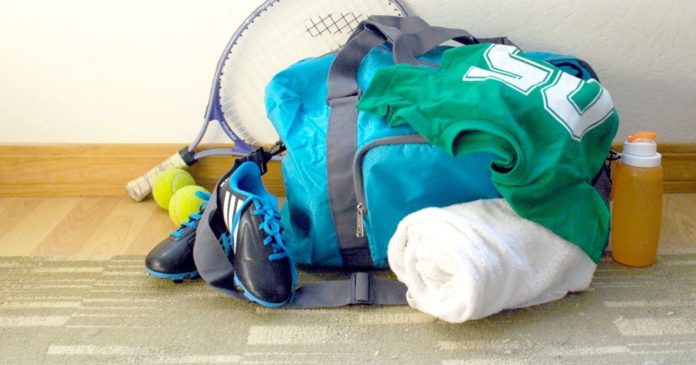 These days, we're all exercising more. As we spend so much time in our sports gear, it's natural that we want to keep our favorite items looking great for as long as possible. However, with frequent use it can quickly accumulate sweat and grime, making it start to look worn and tired. So here are some easy hacks and tips to help you keep your sportswear looking and smelling clean, fresh, and looking new.
High-performance fabrics
Always check the fabric care labels on your sportswear, including baseball caps, shoes, and items of underwear.
If they're suitable for machine wash, you should only use a cool setting. Heat can damage technical fabrics so they won't perform as well as you need.
If you're washing multiple items, consider using a specialized detergent such as Granger's Active Wash, or similar quality products.
Avoid using heavy detergents as much as possible. Products containing bleaching agents can damage the fabric of your sports kit, and will soon make it look faded and worn.
Don't use fabric softener. Yes, it may make your clothes smell good when they come out of the washer, but t it can leave deposits that clog the fibers and prevent technical fabrics from doing their job of absorbing moisture and keeping you cool.
Use vinegar. To ensure your clothes smell fresh, add a few drops of white distilled vinegar to the final rinse. No need to overdo it, but vinegar works as a great deodorant, and won't damage the fabric.
Don't leave your kit sitting in the laundry basket for long periods. Three days is more than enough for bacteria and fungi to thrive in the damp, sweaty environment. Rather than let it wait with the rest of your washing for a full load to accumulate, do a small specialized wash, or even hand-wash, to keep your kit fresh and hygienic.
Don't iron your technical fabrics at all. Other fabrics, such as cotton or cotton-mixes, can be ironed (if you really must) on a cool setting.
Baseball caps are the essential finishing touch to any sports outfit. Not only do they help us stay protected from the sun, but they also look great. If you want your baseball cap to stay in the same pristine condition as the iconic ones worn by Tiger Woods and other great sports stars, it's a good idea to wash it occasionally to remove sweat and grime.
Do not put your baseball cap in the washer, dryer or dishwasher, as it will be damaged by the heat.
For regular washing, hand wash in cool water, using a mild detergent. Rinse thoroughly, remove excess water by patting it with a towel, then line dry by hanging it with the adjustable strap. Avoid placing it in direct sunlight as this could cause fading.
For more stubborn stains, use a heavy-duty detergent or stain remover. Check that it is color-safe before using. Spot-clean any marks, then soak the cap in cool soapy water for several hours or even overnight. Rinse thoroughly, remove excess water by patting gently with a towel, then line dry, as above.
How to clean running shoes
Avoid the urge to place your running shoes in the washing machine. The heat can damage the glue and the fabric, as well as causing the color to fade.
Wipe off any loose dirt or mud, and hand wash them in warm water and gentle laundry detergent.
Allow them to dry at room temperature. Again, avoid the urge to speed up the drying process by placing them in the dryer.  Also, keep them out of direct sunlight which could cause fading of the fabric and turn the soles from white to a dirty yellow.
A great runner's hack to avoid smelly insoles is to dust them with baking soda after each use as this will neutralize the odor.
How to clean a sports bra
Finally, a piece of kit that can be placed into a washing machine, with a mild detergent. To avoid damage from other items, always place your sports bra in a closed laundry bag.
Make sure to cool wash only, to avoid damage to the elasticated fabric. Dry flat, rather than placing in a dryer.
The key point to bear in mind, if you want your sports kit to stay looking fresh and new for as long as possible, it that it needs to be cleaned regularly, at the right heat, using the correct products. Look after it, and it will look after you!