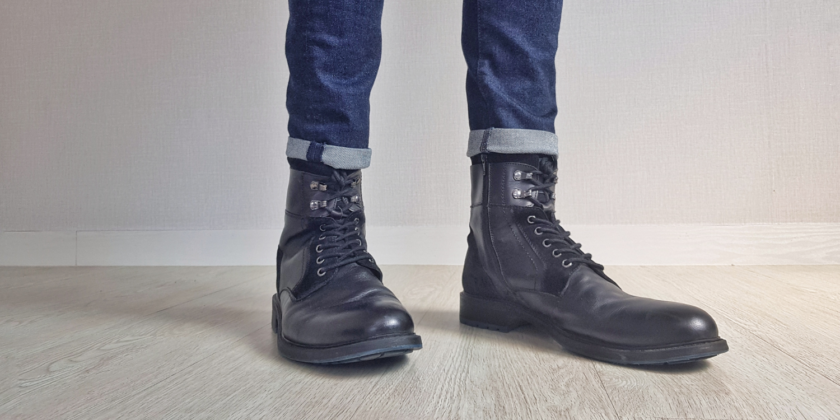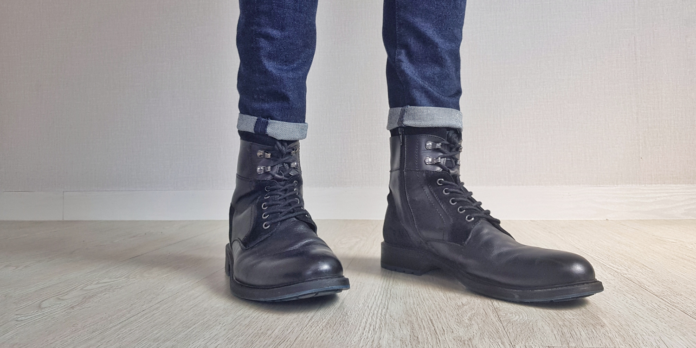 Boots are stylish and trendy, and every man loves them. They are available in various shapes and styles to provide the wearer comfort, style and class. There are 3 main components of boots-
Sturdiness
Quality
Functionality
Casual and comfortable jeans with stylish boots can be a steamy affair. However, boots can also look clumsy and disastrous if not paired right. Today, we will help you style your jeans with the right boots and make you stand out in the crowd. There are several combinations that you can try and explore to find out what suits you the best. Remember, anyone can pull off boots with jeans– all you need is the right outfit ideas.
The Basics
Match the overall vibe
It is important to ensure a balance between your style of jeans and the style of your boots. Going out of proportion never works. Always ensure that the style and fit of your bottoms complement the style statement of your boots. For example, Monk Strap Boots will not go along well with wide-leg denim and will be a total mismatch. Similarly, a pair of more casual Chukka boots will be a blunder with tight-fitting formal jeans. A slim leg and tight jeans are usually a safe bet for various boots. However, with more casual and comfortable boots, you need to don relaxed and casual jeans to match the feel. Skinny jeans are well-fit to pair up with mens pull on boots. Let's try to help you with two safe looks.
The Business Formals- Boots and Jeans are getting introduced as formal attire now, with most companies relaxing the corporate-specific strict dress codes. They have become a sought-after 9-5 business attire, mixing class with comfort. Wear a classic blazer to give a powerful appeal.
The Black Charm- That sensual and masculine appeal is worth craving for. That's what the overall black can create. You can always pair an all-black outfit with good quality black leather boots. This combination is versatile and can be adjusted to suit most events. Imagine a black leather jacket with black casual boots– doesn't that sound appealing?
Cuffing
Cuffing your jeans makes them look shorter and is comfortable and stylish when worn with a pair of boots. Additionally, with cuffing, you do not have to cut or sew your jeans. However, bigger cuffs like the Japanese cuff and the mega cuff can make your lower half of the body look shorter in size. Thus, you can try your boots with cuffed jeans if you are above average height. But, it's a big no if you have an average height as it can make you appear shorter and heavier.
Color Shades
Color is a personal taste, and combinations work differently for everyone depending on the body type, skin color and shape. Although you want to make an outfit shine the brightest, it's important to understand that certain color palettes do not get along well. To be safer, it's always good to style up lighter denim jeans with lighter-coloured boots. Do not try to match the same shade of jeans and boots. However, you can style and match any boots with raw denim.
Tuck or not, Tuck?
Do not tuck your jeans into boots. You can cuff them or wear them over the top, but they should not be put inside the boots. It can over-highlight your boots and give a pretty bad overall appearance. Additionally, it can also be inconvenient.
So, are you ready to take your styling to the next level? Pair your boots with the right jeans and see the difference it makes.