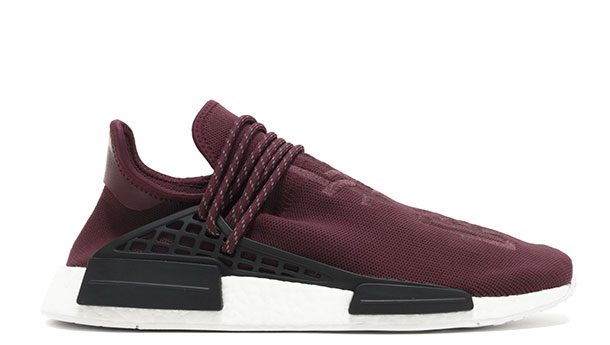 Many people in the world who love to live luxurious comfort life. Here we are talking about fashion accessories, out of which shoes are the underrated accessories. If we go for shopping than first thing comes to our mind is clothes and beauty products, shoes come secondary in our list. But their are number of shoes in the world for million dollars, we really wonder who those people are who have bought them in auction across many countries. Celebrities usually wear these expensive ones to look glamorous, elegant and to show the luxurious life they living.
They are more curious to have more and more expensive items in their wardrobe.
Worlds top designers create these elegant rare pairs by using high end materials, diamonds , rubies, swaroski crystals, original leather, and pearls. Let's look at some of the world's most expensive shoes which are also the most popular shoes.
THE RUBY SLIPPERS: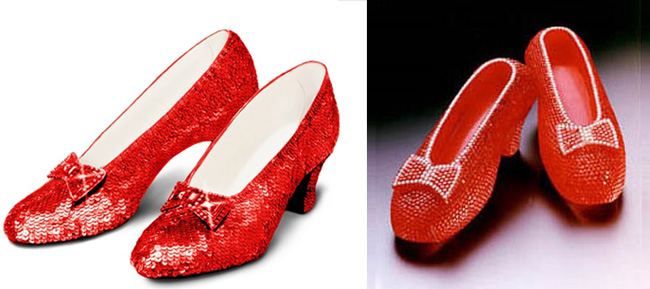 This expensive beautiful and popular shoe creation is created by designer Gilbert Adrain for the movie the wizard of Oz, released in 1939 by metro Goldwin Mayer and they fall in the category of world's most expensive shoes. Mayer was inspired by the novel. As compared to the book, Dorthy's silver slippers were made into ruby slippers. All of the designer costumes and slippers worn in the movie were stored for a long and after few years sold at an auction. One pair of it still seems to be missing. After 50 years from the production of the movie, Ronald Winston decides to create the ruby slippers. this time rather than using sequins, the ruby slippers are recreated with 50 karat diamonds and 4600 rubies. After 60 days this beautiful glittered pair of shoe was unveiled at the "house of Harry Winston" for US $3 million.
RITA HAYWORTH HEELS: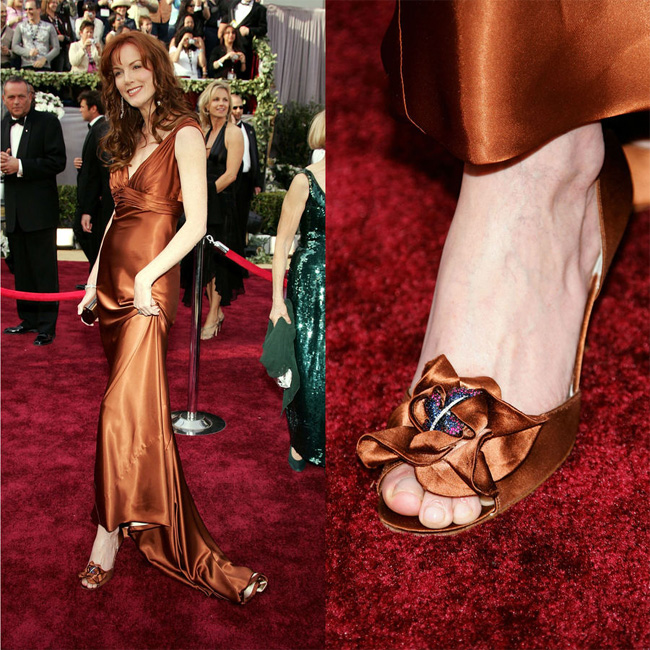 Stuart Weitzman is inspired from Rita Hayworth most unique collection of heels. This time he made a different apart of those usual bold and bright colors. It is surprising to see Stuart different chocolate brown color open toed heels of burnt sienna satin. Both the shoes are designed with satin flowers on which rubies, sapphires and diamonds are engraved. These beautiful open toed heels are worn by Rita Hayworth in the movie Shawshank redemption. But now this beautiful pair is in the possession of Rita Hayworth's daughter, princess Yasmin Aga khan.
CINDRELLA SLIPPERS: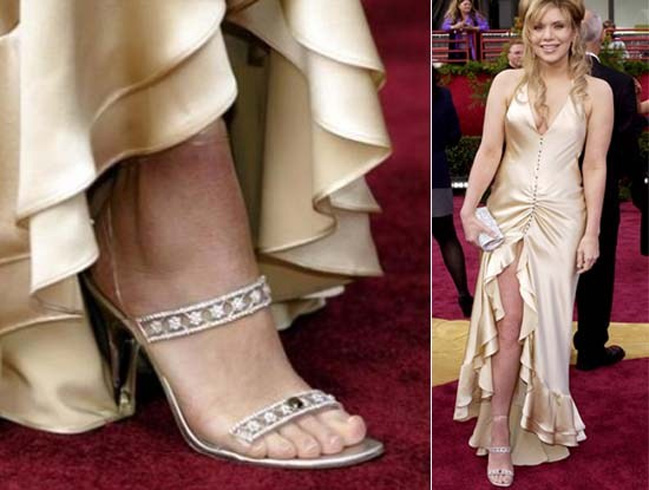 A classic pair of Cinderella slippers was designed by Stuart Weitzman, he left no stone unturned when he decide to create this ultimate pair. Stuart inspired from everyone's favorite fairy tale story and designed this classic pair. This stilleto sandal was made by using Italian leather with 565 kwait diamond placed on a platinum setting.
The pair of stiletto was worn by a bluegrass singer Alison Kraus at the 2004 Oscars. Stuart Weitzman was insisted by her daughter to make a custom pair for the actress Alison to wear it to the Oscar, she is a great fan of Kraus.
TANZANITE HEELS BY STUART WEITZMAN: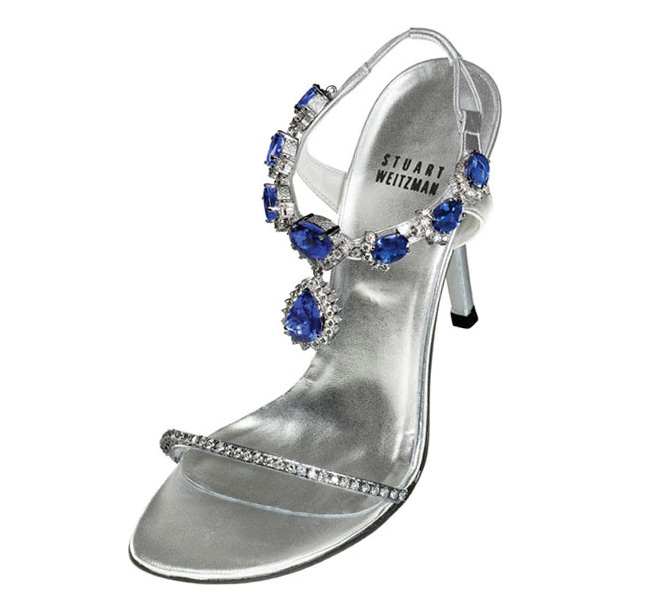 The popular shoes pair was designed by Stuart Weitzman in 2006 in collaboration with jewellery designer Eddie Levian from France. The master piece was created by both of them. This silver leather shoe with platinum heels is valued at $2 million. The ankle strap looks like a royal neck piece made from 200 carats of Tanzanite and 16 carat of other stone while the front strap have 28 carat diamonds. Total 595 carats of diamonds are embedded on the beautiful silver heels. This pair is also made to be worn on to the Oscars, but till then no celebrity has yet worn on the red carpet.
PLATINUM GUILD STILETTOES:
Stunning pair of platinum fabric is Stuarts one more creation in year 2002. Shoes straps are made up of platinum fabric. Just like Weitzman does in all the design, in this pair 464 kwait diamonds are placed along with real platinum threads, which make them popular shoes. Pear and round shaped diamonds are used to create this stunning pair. At the academic awards Laura Harring was the lucky one who got the chance to wore these stilletos accompanied by 3 personal bodyguards to protect herself and the shoes. This beautiful pair is for $1.9 million.
RUBY SLIPPERS BY STUART WEITZMAN: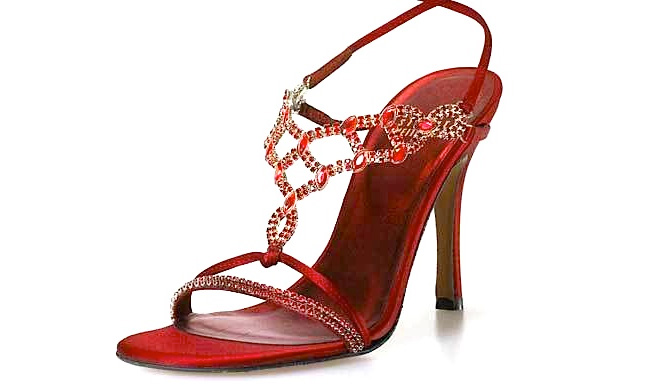 After Ronalds Winston, Stuart took his creation to recreate that was depicted in the movie the wizard of Oz " Ruby Slippers". This gorgeous version was supposed to be unveiled in Oscars 2003, but due to ongoing war in Iraq the idea was discontinued and later on this was showcased at Harrods in London in year 2003. This delicate pair is made by red satin and cherry red insole with 642 oval and round burma rubies weighing 123.33 carats on a platinum to give a sheer look. Heymen Bros and Stuart Weitzman together crafted this elegant pair owes a hefty price of $1.6 million.
RETRO ROSE PUMPS: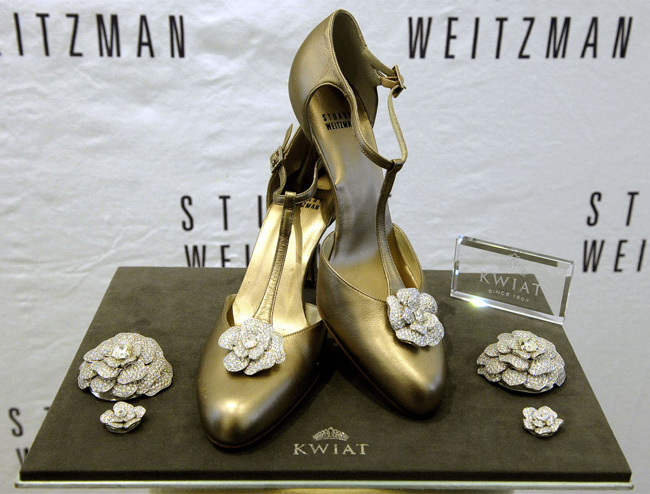 This gorgeous stellitos is a combination of 1800 round and pear shaped kwait diamonds. This bejeweld pair is of multi purpose use, the diamonds are threaded together with platinum strap which can also be used as a hand and a neck piece. This pair is designed in a retro look with traditional T- straps and this pair is one of the world's most expensive shoes.
Read – Five Pairs of Shoes that Every Woman Should Own
"MARILYN MONROE" SHOES:
The pair is adorned with a satin rose and a cluster of Swaroski crystals. But these crystals are not just a cluster, they are a pair of earings worn by Marylin Monroe which inspire Stuart Weitzman to create such a fabulous creation. Regina king wore these elegant pair in the Oscars when she was nominated for the move " Ray". After the award ceremony the earings were replaced with replica and the original one was sold out for $1 million at an auction.
RUBY SLIPPERS ORIGINAL: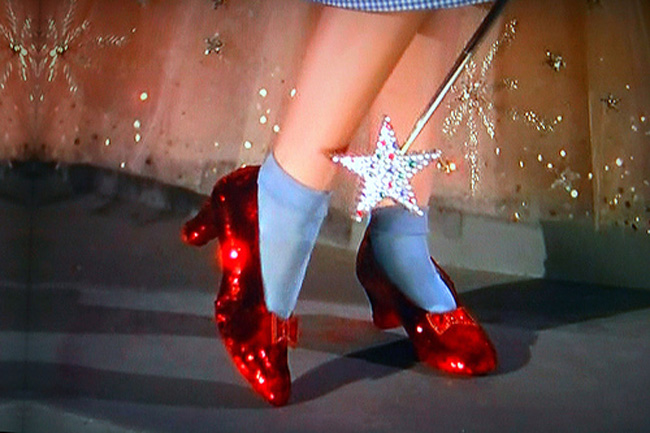 Stuart's creation of ruby slippers were sold at an auction, out of which few are still remaining you can see them in Washington. This pair is one of the popular shoes in the category of world's most expensive shoes. If you love sequins and vintage collection than nothing can stop you to buying these.
DIAMOND DREAM STILLETOS: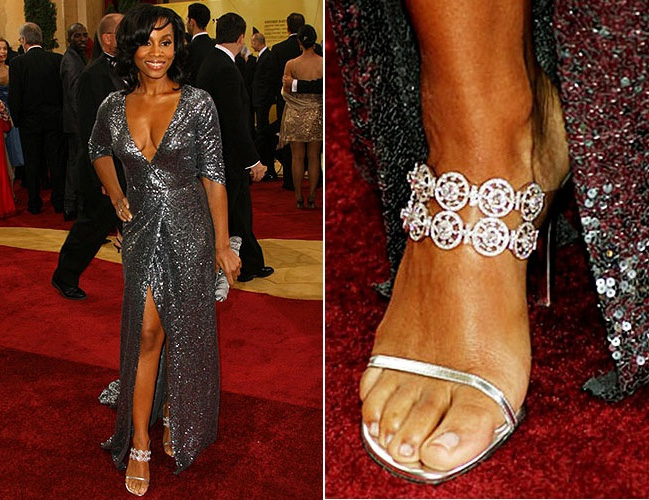 The academic awards are a time for the actresses to show off their wardrobes. To make this stunning pair Stuart Weitzman collaborate with kwait to make this diamond dream shoes. The shoe was encrusted with 1400 diamonds which are set on platinum which makes them fall in the category of world's most expensive shoes. In front of national audience in year 2007, the lady who was lucky enough to wore this stunning pair is Anika Noni Rose. Rose was one of the star at the red carpet complimented for her stunning look.
Image Source : Pinterest, Timeinc, Most-Expensive , Luxuryreportmag, Shoe-tease, Trendseve