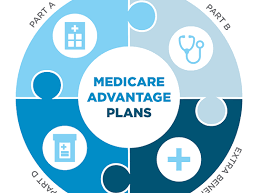 Medicare Advantage Eligibility, Rules And Requirements
Part A and Part B- Medicare eligibility
To become eligible for Part A and Part B Medicare, you need to be a Citizen of the United States or a legal resident for at least five years. And some other criteria's that you need to be eligible for Medicare are mentioned below:-
You should be of age 65 or older and should be eligible for social security when you reach age 65 you will be enrolled automatically in Part A Medicare (health insurance) and you will also become eligible for social security.  If you are already enrolled in getting benefits from RRB or social security you will start getting Medicare Part A and Part B when you turn 65.  If you are still working and receiving no benefits from social security and RRB, you will be required to sign up for Medicare Part B after turning 65 to be qualified for Medicare.
If any permanent physical disability, you will receive benefits for 2 years minimum- You will be enrolled in Part A and Part B after you start to get disability benefits from social security for 24 months or else you will get some benefits from RRB.
When you have Last stage renal disease ESRD- this disease causes permanent failure of kidney and may require a kidney transplant. In this case, you have to enroll in Medicare because it won't be automatic.
If you suffer from Lou Gehrig disease- in such a case you will automatically be enrolled for Medicare Part A and Part B as and when the disability benefits begin.
Many people don't have to pay premiums for availing Medicare Part A facilities if one of the spouses is paying Medical Taxes constantly for 10 working years. They enjoy the premium-free part of Medicare.  If you don't pass the eligibility for Medicare then you will be asked to pay a monthly premium of around $458 in 2020. In addition to this, you will have to pay Part B premium every month as well.  The standard premium amount for 2020 in $144.60
People who earn high income are required to pay more premiums for Part B. If you don't sign up for Part B after you became eligible for the first time you will have to pay a 10% penalty for 12 months.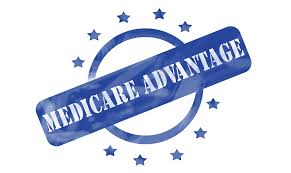 Part C- Medicare eligibility
Medicare Part C or also know as Medicare Advantage Plan is an alternative Part A and Part B Medicare benefits. Private insurers provide Medicare Advantage Plans. To become eligible for Part C Medicare you should be enrolled for Part A and Part B and you should be resident in the same Medicare Advantage Plan. You can contact the below mentioned to get more information.
A broker or licensed insurance agent, like the eHealth.
 (1-877-486-2048 or 1-800-633-4227 TTY) open 24*7
www.medicare.gov
The initial Election Coverage Period for Medicare Advantage Plan (Part C) is the same as the Part A and Part B Initial Enrolment Period. It is a 7 month period which starts 3 months prior to your 65th birthday and ends 3 months after you turn 65. You can also enroll during the Annual Election Period from 15th October to 7th December ad the Medicare coverage will effective from 1st January. You can also enroll during the SEP (Special Election Period) if you have qualified.
If you have ESRD you might not be qualified for enrolling in Medicare Advantage Plans. But Special Needs Plans is one plan specially made for people with ESRD.
Part C Medicate is totally optional and you don't have to pay any penalty for not signing. But it is mandatory to have Part A and Part B Medicare to enroll for Part C and live in the same area as the Medicare Advantage Plan. You will have to pay for plan B continuously even after getting enrolled in the Medicare Advantage Plan. The premium rates vary in different Insurance Companies cording to Plan type.
Part D- Medicare eligibility
Part D Medicare provides prescription drug coverage and can be enrolled in with the help of private insurers approved by Medicare. To enroll in PDP (Prescription Drug Plan)  you need to have Part A and Part B Medicare and you should be living in the same residential areas.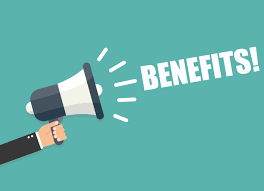 Advantage Of Medicare Eligibility
To avail the benefits of the Medicare Advantage Plan you need to qualify the below-mentioned Points:-
You should know Part A and B Medicare's effective date
You should have a Medicare card number
live in the Medicare Advantage plan's service area
In certain cases, you cannot enroll if you have End-Stage Renal Disease
Requirements Of Medicare Advantage:-
If you are already enrolled for Medicare you will automatically become eligible for Medicare Advantage Plan in your area. Check with your area if they provide an advantage plan.
In many cases, you become eligible for plans, like during Special Enrolment Plan. When you move out of the service area you will not be eligible for the Medicare plan of that area, but you can switch your policies with Special Enrolment Rights.
How to get you Enrolled in a Medicare Advantage Plan?
Once you have chosen your preferred policy you will have to enroll for it. You can consult with an agent about the available options. Make sure your doctor, a specialist is in the same network, and also your drugs should have coverage and compare the costs. The plans change every year, the best
What are the Limits for Medicare Advantage Income?
There is no limit to income for the Medicare Advantage Plan. You can start with as little you want. N case you qualify for the LOW-INCOME SUBSIDY or Medicaid, there are Special Need Plan option available in your area to cater to the low-income level individuals
Should I Get enrolled for Medicare Advantage Plan?
You can consider getting the Medicare Advantage plan if you don't qualify for Medigap. It is always nice to have a coverage plan. You don't want to be in a situation where you have to pay thousands of dollars for your healthcare expenses. The Medicare Advantage Plan will provide protection in bad situations.